Following the Marvel path, The Conjuring universe has grown steadily over the last six years through both, the increasing returns that most films in the franchise have delivered and in stature through the critical acclaim that the first two Conjuring movies received. Now five movies in, the franchise is showing no signs of slowing down with a third Conjuring film already set for 2020. But before that, we're getting another Annabelle movie. And this one promises to be much different than its predecessors. Photo: IMDb Annabelle Comes Home, which will serve as the sixth film in the ...
Read Full Post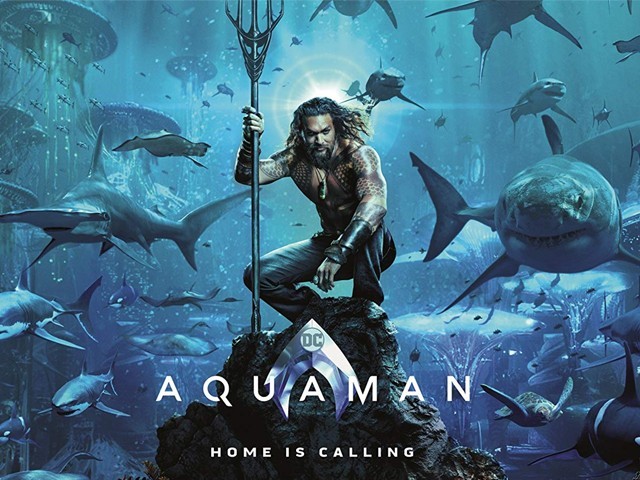 The 'DC Extended Universe', or the 'World of DC' or whatever it is being called these days, hasn't had a good start which is quite obvious judging by the critical reception its movies have been receiving. Although DC movies have done well financially, (except a few misfires like Justice League) they were attacked by critics and fans weren't impressed either. Wonder Woman is the only DC movie to date which ended up being both, a critical and commercial success. Post the debacle that was Justice League, DC needed a revamp and all hopes were on James Wan's Aquaman starring Jason ...
Read Full Post
Based on Mexican folklore, The Curse of La Llorona brings to life the terrifying tale of the 'weeping woman'. The folktale follows the story of a woman who drowned her children due to jealousy after her estranged husband's new marriage, only to realise the gravity of her own actions and commit suicide. This has been a famous ghost story in Latin America for years, so it's no surprise that the guys behind the Conjuring franchise, James Wan and Gary Dauberman, are bringing this tale to the big screen. Though the La Llorona folktale dates back centuries, this new film is set in the 70s and ...
Read Full Post
With the DC Extended Universe (DCEU) still looking to hit its stride the same way Marvel has, their latest film Aquaman provides them with a welcome opportunity to do so by going the traditional origin-story route, with a character that isn't that well-known to most mainstream comicbook fans. Now, the story of Aquaman is fairly silly when compared to other DC heroes, which poses a bigger challenge to properly bring it to the screen, especially with DC's history of making movies that are overly self-serious. But judging by the trailer, DC seems to have adopted a far lighter tone with this film, while keeping the seriousness ...
Read Full Post
If there's one genre that Hollywood can't get enough of, it is the horror genre. And understandably so, horror films are cheap to make, even easier to market and can almost always guarantee increasing returns, regardless of their critical reception. The Insidious franchise is one of the prime examples of this. Launched in 2010 by director James Wan's Insidious, the franchise has accumulated $370 million worldwide with its three films. This is highly impressive because all three films had production budgets of $10 million or less. Insidious: The Last Key is the fourth and latest instalment in the franchise. And like the Conjuring franchise did ...
Read Full Post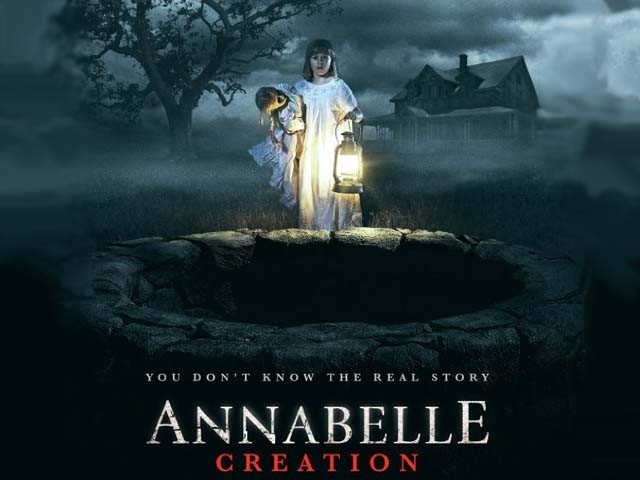 Annabelle: Creation is the latest installment to be released in the Conjuring universe. The series was initiated after James Wan's The Conjuring witnessed massive success at the box office in 2013. Since then, a sequel, a prequel and now a pre-prequel to both The Conjuring and 2014's Annabelle have been produced. Set in the early 60s, Annabelle: Creation follows the story of a former toy maker Sam Mullins (Anthony LaPaglia) and his wife, Esther (Miranda Otto). Following the tragic death of their young daughter, the pair has gone 12 years without a child. That is, until they happily welcome a nun and six orphaned girls into their California farmhouse. However, ...
Read Full Post
Remember, back when we were kids, how darkness used to scare the living daylights out of virtually all of us. Few phobias are more common across the broad spectrum of humanity than nyctophobia and first time director David F Sandberg has exploited this most primal of human anxieties to turn darkness itself into a coldblooded antagonist. But, somehow, instead of frightening the heck out of you, for most of its running-time, Lights Out just makes you annoyed with the dark.
Loading ...
Teresa Palmer and Gabriel Bateman.Photo: Warner Bros The movie started life as a three-minute short film which ...
Read Full Post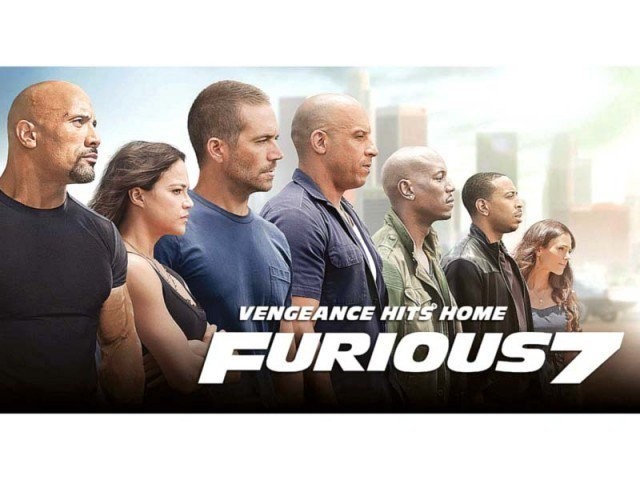 Who knew that Rob Cohen's The Fast and the Furious (2001) would lead to the creation of a movie franchise that would have seven installments and would earn over millions at the box office? Recently released Fast and Furious 7, or simply Furious 7, is a sequel to Fast and Furious 6 and has all the major characters from the previous film reprising their roles. Set in Los Angeles, Tokyo, Azerbaijan and Abu Dhabi, Furious 7 takes viewers on an exciting ride through high speed chases, car crashes and one-on-one fights that can leave one glued to the screen. Photo: IMDb The 'last ride' idea comes from a ...
Read Full Post