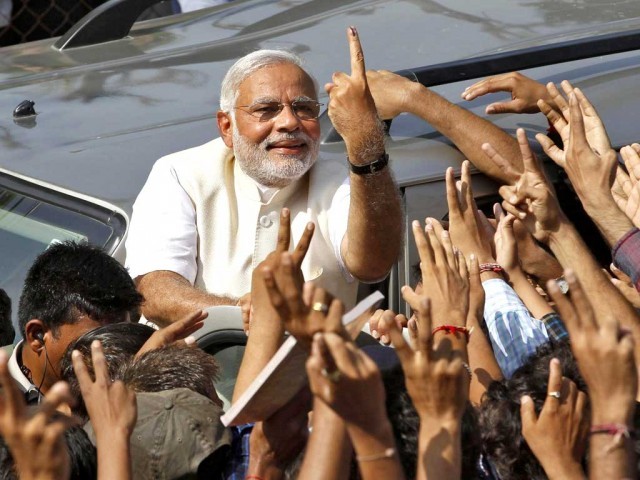 "The scenes will return, like deranged ghosts, to haunt those of us who were at the graveside to witness the burial of a secular dream. The screams of exultation with each blow of a pickaxe, each thrust of a rod, each dome that came crashing down. If there were no implements, the frenzied hordes would have used their bare hands to the same effect, so powerful was the poison that coursed through their veins in those few hours of madness" (Dilip Awasthi Ayodhya) It is now clear, from various reports, that in the Gujarat Legislative Assembly elections, 2002, Bharatiya Janata Party ...
Read Full Post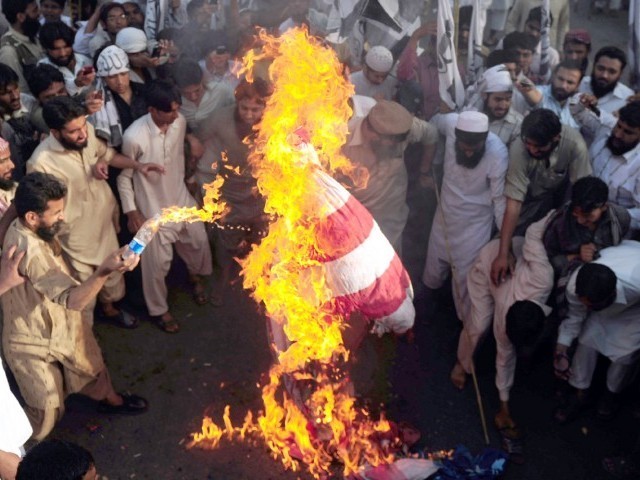 A prominent Pakistani journalist once quipped that conspiracy theories are Pakistan's only growing industry. Clearly he's not familiar with the booming American flag business. The well-established textile industry is racked with inefficiency, and emerging pharmaceutical and telecommunications sectors remain works in progress. Yet the production of US flags is flourishing. One prolific producer claimed to churn out as many as 500 flags per hour. "Our sales are on fire," another proudly declared. Yet another boasted of huge profits. The fiery followers of Jamaat-ud-Dawa and Jamaat-e-Islami are particularly eager customers. Though the highly flammable products occasionally have tragic consequences, consumer demand remains insatiable. "We're burning through ...
Read Full Post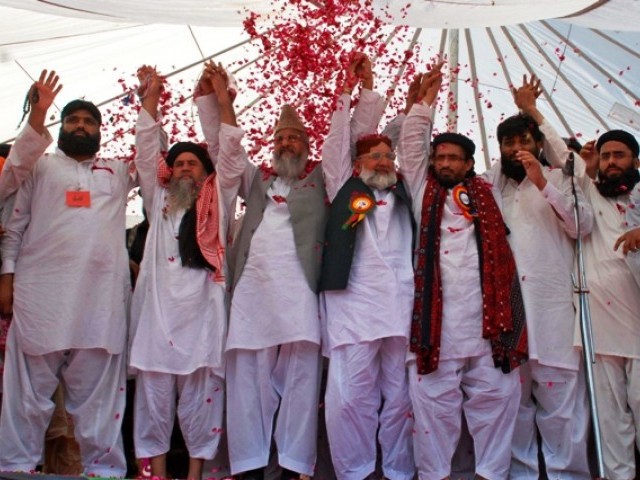 After decades of abuse over corruption, politicisation, complicity with criminals, outright disregard for their own duties, and their inexplicable fear of unarmed lynch mobs, the Punjab police showed that there is at least one group whom they don't fear- their own- when they pointed their guns at the Islamabad police to protect a known hatemonger from arrest. Ahle Sunnat Wal Jamaat (read Sipah-e-Sahaba Pakistan) leader Muhammad Ahmed Ludhianvi, along with fellow extremist and Jamaatud Dawa (read Lashkar-e Taiba) chief Hafiz Saeed were wanted by the city police, for breaking a ban on their entry into the city, when both appeared ...
Read Full Post
The Difa-e-Pakistan Council (DPC) is a tightly-held multi-party alliance of some 40 parties representing all shades of the country's religious right-wing. It is led by veteran cleric Maulana Samiul Haq, who is popularly known as the father of the Taliban. The alliance is founded upon a single anti-US agenda, to drive out the Nato forces in the region and sprang up soon after Pak-US relations took a nosedive post the Salala bombing. After some low-key, closed door seminars on Pak-US relations, the alliance took to rallies, the first of which was staged at the Minar-i-Pakistan in Lahore. This rally was an ...
Read Full Post
Recently there has been a lot of debate on the issue of granting India the Most Favoured Nation status (MFN). The debate has primarily garnered negative responses from all sides and has actually put the government under a lot of pressure. Initially what was seen as a straightforward gesture has turned into a political hot potato, causing the prime minister and foreign minister to give statements periodically defending their stance. The reason this whole MFN status for India has become such a big deal is primarily due to the fact that most people debating it are immature and do not ...
Read Full Post