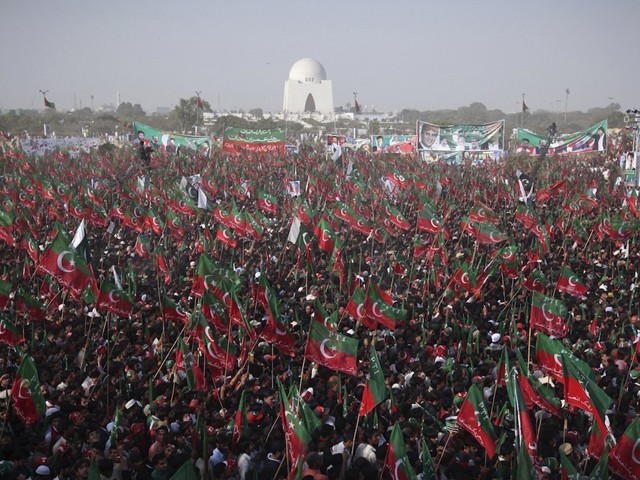 Ever since Pakistan Tehreek-e-Insaf (PTI) Chairman Imran Khan announced his intention to contest elections from Karachi, there has been rigorous debate on whether this is the right decision or not, and whether he actually has a shot at winning. Only time will tell if Imran can conquer Karachi or not. Nevertheless, this decision is a strong political move for the PTI, which is why the party should try to bolster its electability in the city before the upcoming general elections.   The effect of Nawaz Sharif's disqualification has undoubtedly subsided, mainly due to our voting class suffering from short-term memory loss. In any other country, a disqualified ...
Read Full Post
These days, it seems like you simply cannot keep Imran Khan out of the attack for too long. It feels as if he is always ready to run forward and bowl that match-winning 92 World Cup spell, yet sometimes, it also seems like all of his deliveries are targeting a batsman who is already back in the pavilion. Regardless of where his deliveries are pitched, he seems to be getting a good amount of support on the other end. It is believed that Imran always bowled better in partnerships, but today, the same cannot be said about his political alliances. On the contrary, the ...
Read Full Post
Uniforms are imposed upon students to encourage unity and harmony.  They aim to encourage solidarity with one's school over and above individual expression.  So the news that emerged this week of Jamaat-e-Islami (JI) objecting to the trouser and shirt uniform for boys in government schools was enough to make my eyes roll.  They argue that shalwar kameez for boys should also be available, as an alternative, so parents can choose which one is more American or Pakistani.  The imposition of the trouser/shirt combination is, according to JI, an 'Americanisation' of our system.  On a grand scale of things, with all ...
Read Full Post
I had always admired Imran Khan. Even though I knew his party would not win in my constituency, I stood in line and voted for the Pakistan Tehreek-e-Insaf (PTI) candidate. But what has happened recently in the country has convinced me that Imran Khan is not suitable to be the country's top leader and I have my reasons to believe so: 1. He is not consistent. He first accepted the results of the general elections, and then a year later claimed they were massively rigged. 2. He continues to backtrack. First he wanted elections only in four Punjab constituencies (one of which was not won ...
Read Full Post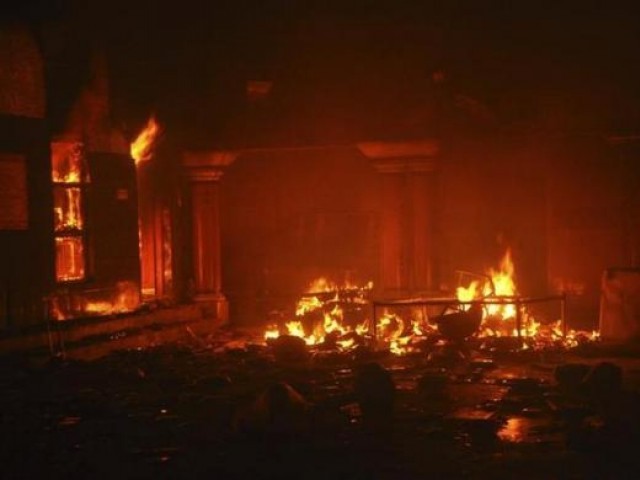 Today is Holi, the festival of colours. Today, Hindus bedeck themselves in the colours of life and love and many other communities join in to mark the start of spring. Alas, the only colour adorning Pakistan is black and red. Our Hindu brethren in the streets of Larkana should be celebrating this auspicious festival. Instead, they hide in their houses, afraid for their safety and worried about reprisals from a community that should be their protectors. Once again, the spectre of bigotry and hatred has raised its head in what is becoming a far too frequent pattern. Once again, we are left wondering about the empty symbols ...
Read Full Post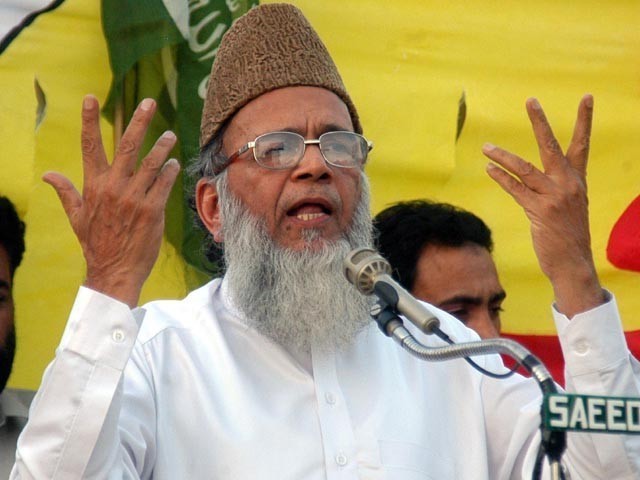 It is evident that the death of Tehreek-e-Taliban Pakistan (TTP) Chief Hakimullah Mehsud has opened a Pandora's box of accusations, suspicions and conspiracy theories; and provided enough fodder to the electronic and print media to feast upon. Although Pakistan Tehreek-e-Insaf (PTI) was fast to react, their statements were balanced and great caution was exercised by limiting their views to terming the attack as a conspiracy against the peace process. Maulana Fazlur Rehman meanwhile went the extra mile to stir up anti-US sentiments by saying that "even a dog killed in a US drone strike would be declared a martyr". Of course, Maulana's statement invited the wrath of many ...
Read Full Post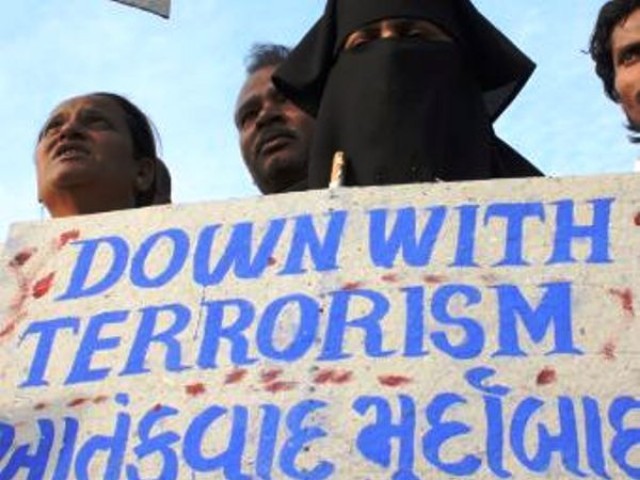 Last Week, Qazi Hussain Ahmad held America and India responsible for the suicide attack aimed at him. Jamaat-e-Islami (JI) took the same stance when the attack on Malala Yousafzai took place.   This may all be well and good, however, a question I would like to pose to them is, "Why would the US and India target both pro-Taliban and anti-Taliban forces in Pakistan?" Many religious parties hold the sentiment that the Taliban are justified for their attacks on the Pakistani security forces because of Pakistani's involvement in the war on terror. These parties consider the Taliban nationalist as 'freedom fighters'. To ...
Read Full Post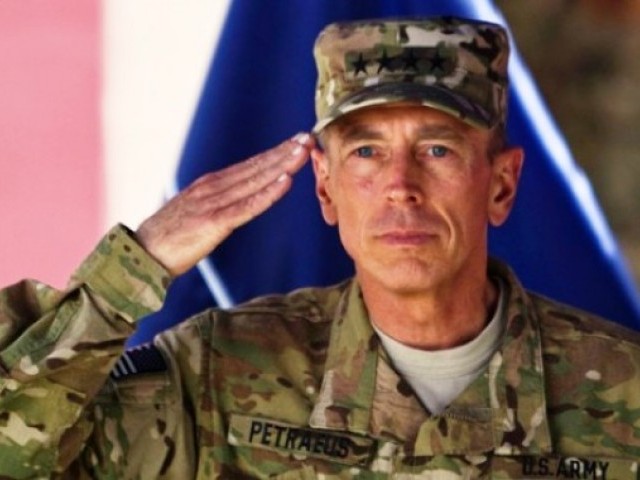 Aristotle, a Greek genius, penned down the elements of a tragedy and a tragic hero, two thousand years ago in his famous treatise "Poetics". He said that a tragic hero suffered a fall from grace due to the committal of a fatal mistake, whose consequences he was unable to foretell beforehand; and that the spectacle of his fall aroused pity and fear in the audience- pity was kindled from undeserved misfortune and fear from the realisation that misfortune could strike an ordinary mortal. Recently, the world witnessed the fall of David Petraeus with unblinking wonderment. Petraeus, a former military officer ...
Read Full Post