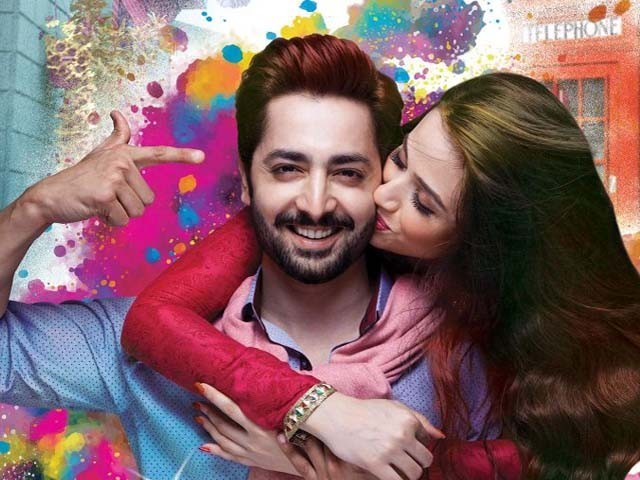 Yasir Nawaz is back with another rom-com called Mehrunisa V Lub U. This is his next big movie after Wrong No. and coincidentally, it has almost the same cast. Since the film was released on Eidul Fitr, it could have fared well since ardent moviegoers run to the cinemas during Eid holidays. With Danish Taimoor, Sana Javed, Javed Sheikh, Nayyar Ejaz, Saqib Sumeer and Qavi Khan as its principle cast, will Mehrunisa V Lub U prove to be a hit or a miss? Read on to find out. Synopsis Upon returning home after three years of pursuing his education in China, Ali (Taimoor), like every other fresh graduate, is bombarded with questions about plans of him settling down and getting married. Hence, Ali suggests ...
Read Full Post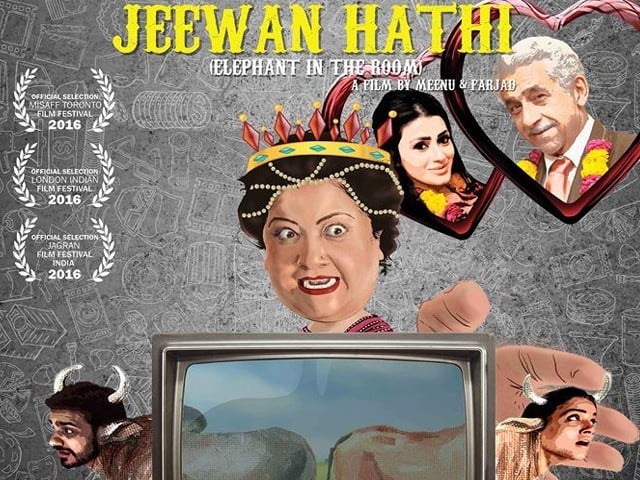 There are some actors that directors and writers depend on a bit too much, even more than they should. Everyone in Pakistan wants to be the next Anwar Maqsood and Moin Akhtar (late) combination. But it's not as easy it sounds. I suppose Fasih Bari Khan thought he could build the same association with Hina Dilpazeer. The recently released telefilm Jeewan Hathi is hardly 65–70 minutes long and features Hina Dilpazeer, Samiya Mumtaz, Kiran Tabeer, Adnan Jaffar, Saife Hassan, Fawad Khan and Naseeruddin Shah. Let's see what this elephant has to offer. Jeewan Hathi revolves around the lives of people involved in the television industry; an ageing TV hostess (Hina ...
Read Full Post
Pakistan's movie industry met its downfall during the 1990s and 2000s. This was the time when big screen actors migrated to television, because there was no variety and Punjabi movies ruled the cinema. During the 1960s to 1980s, Waheed Murad, Nadeem Baig, Shabnam, Shaan Shahid, Resham and Reema Khan were the regular faces to be seen on screen. However, during the revival of Pakistani cinema during 2012-13, television actors adorned the silver screen with their powerful presence. During 2015, a number of Pakistani movies were released which heralded the rise of this industry. This blog will highlight some of the ...
Read Full Post
Wrong No. is a Pakistani film produced by YNH and ARY Films with the story and direction done by Yasir Nawaz. Wrong No. has pretty much been in the social media limelight for quite some time now. And to tell you the truth, I have been very sceptical about it. I thought expectations would run low once we actually get down to watching it, remember Jalaibee?  The premiere was held at Nueplex Cinemas last night. The entire star cast was there, except Javed Sheikh, who was busy with another movie's press conference in Dubai. There are two lead characters in the movie, Sallu (Danish Taimoor ) and Sheheryar (Danish ...
Read Full Post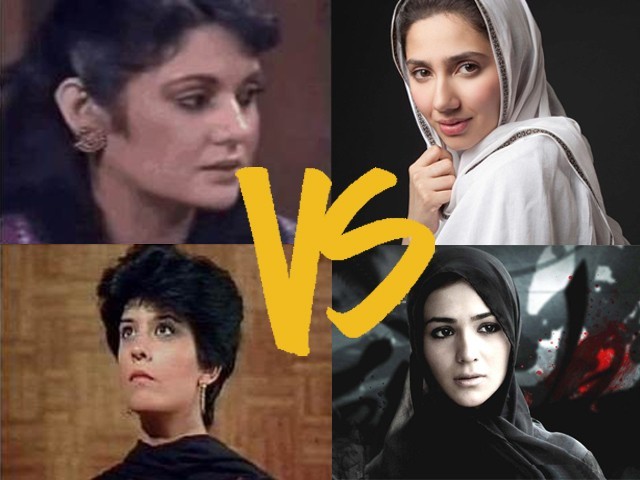 Hello Pakistani filmmakers and television producers, my friends and I exist in this country too! There are two types of Karachi girls shown in Pakistani dramas and films – she's either "bholi bhali" ,"seedhi saadhi", "masoom" larki or a complete "chundaal" aurat out to snatch your "bhola bhala", "seedha saadha","masoom" man! One of the reasons why I can't watch anything "Pakistani" these days is because I can't see a representation of women like myself on TV. I yawned when people fawned over Khirad – I was pissed off that a smart woman like Mahira Khan would take on a role so ...
Read Full Post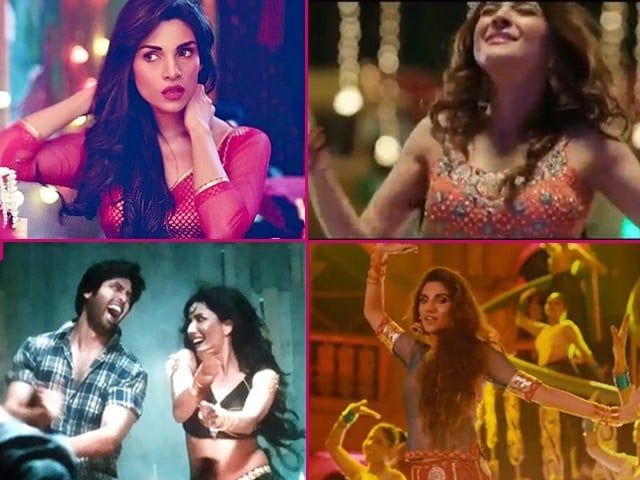 After successfully objectifying women in the '100 glorious years of Indian cinema', Bollywood now recognises its part in influencing commoners, what till now has been 'a bad influence'. It took Bollywood God knows how many Jyoti Singhs to realise what a mess their sexist approach in cinema has caused in populous India. I feel sorry for them. I feel sorry that our neighbours are in trouble; our fellow women are not safe. But at the moment, I'm more concerned about how all this affects Pakistan. Our cinema is going through an interesting phase of its revival, but the same sexist approach has come to trouble us too. Recent ...
Read Full Post
What happens when you create a lot of hype for a certain product, pose it as the best of the best, and when it is aired, the end result is not only disappointing but abhorrently low in terms of quality and value? Jalaibee is the perfect example of such a product. The much talked about and marketed crime caper, Jalaibee, has too many angles to be focused upon. After all, it is about the continual revival of Pakistani cinema and seeing what role Jalaibee plays in it is of key importance. Let's dissect Jalaibee and focus on what it is all about. Promotion of Jaliabee. ...
Read Full Post