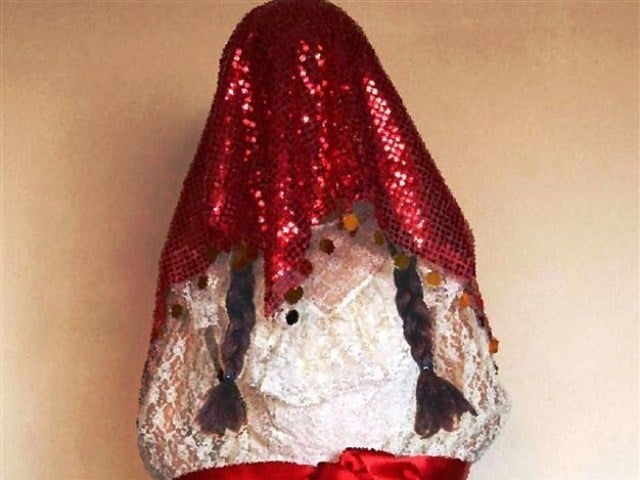 "A female was burnt for not bringing adequate dowry." "My three sisters and I are still unmarried because our father cannot afford to provide us sufficient dowry." "My father died of a heart attack because my sister's in-laws broke off a three-year engagement when my parents could not fulfil their dowry demands." Dowry, jahaiz in Urdu, is a tradition in Pakistan and India that has ruined numerous relationships and marriages. Parents borrow staggering amounts of loans just to satisfy the greed of their daughter's in-laws and to ensure that she is not taunted after marriage. As evil as this tradition may be, almost all families, irrespective of ...
Read Full Post
The notion of dowry has always been rampant in Pakistani society. Ironically, it's been adapted from Indian culture. Living together in the subcontinent encouraged us to adopt each other's customs, and eventually, they became a part of ours. Now, we are so deep into this mixed culture that we have forgotten there's a fine line between culture and religion. We fail to realise that dowry is not approbated by Islam. When given the factual argument that Islam sets no example of dowry, the dowry mongers are left with no other argument. All they have to say is, "Baaki jaghon pe tou Islam yaad nahin aata." (When it comes to other things ...
Read Full Post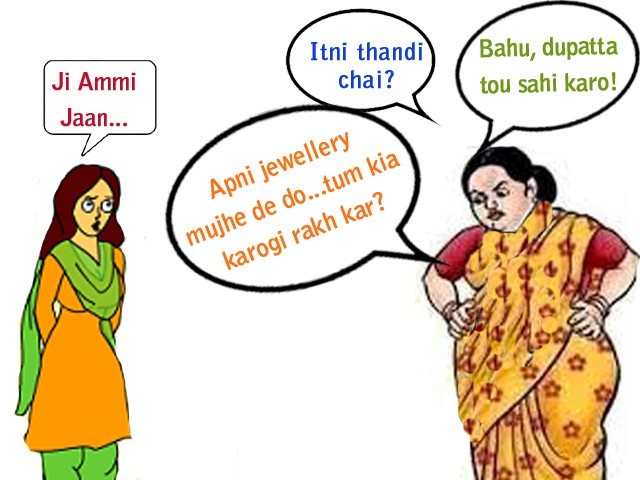 Sometimes when I hear the aunties around me discussing their daughters-in-law, potential daughters-in-law or girls whom they have shortlisted for their sons, I don't know whether to laugh or cry. Listening to them, I sometimes think that these aunties have forgotten that they have daughters too and that they themselves were once on the other side of the scrutiny bench. Or perhaps, this is their retribution. Whatever the case may be, I find some of the character traits of the larke ki ammi (boy's mother) in Pakistan to be agonisingly funny. If you're a boy, please read this blog with an open mind; if ...
Read Full Post
What would you say to five women, who are all fairly above the 'marriageable age' and yet have no good prospects in sight? Yes, I know that phrase pretty well. 'Haye bechari!' (Oh, the poor thing!) But it's alright. Four of these five women don't have to worry about marriage anymore. That is not because they have found feminism. It's not because they found someone to take care of them or to love them or hold on to them without the greed of a dowry or a fancy wedding. It's not because their father has won a lottery and suddenly became the richest man ...
Read Full Post
The absurdity of the dowry norm, commonly known as jahaiz, prevalent in our society has long been debated. I did not realise the gravity of the issue until recently when my father's cousin had to sell off his shop — the sole source of income for his family — to arrange the jahaiz for his daughter. The girl is now happily married to a financially stable guy but her family back home is finding it hard to survive. Her mother, who started sewing clothes to earn a living, has developed an eye illness that cannot be treated due to the treatment's high ...
Read Full Post