I watched Superbad, starring Jonah Hill and Michael Cera, when I was just a teenager and I remember laughing my way throughout the film. And now the same writers, Seth Rogen and Evan Goldberg, are bringing another hilarious venture: Good Boys. The movie stars Jacob Tremblay as Max, Brady Noon as Thor, and Keith L Williams as Lucas, as three sixth graders who are invited to a kissing party but have no idea how to kiss a girl. And in order to learn the art of kissing, they end up making some terrible decisions which later gets them involved with drugs, ultimately pushing ...
Read Full Post
The last time we got to watch a predator hunt his prey was back in the 2010 movie, Predators. The James Rodriguez produced and Adrian Brody starrer was a decent entry in the franchise, but couldn't quite revive it the way it was meant to. However, eight years later, 20th Century Fox decided to double the budget and brought Shane Black to the helm. Black, who had a small role in the original Predator (1987) and has also directed hits like Iron Man 3 and The Nice Guys, was the perfect choice. Titled The Predator, this latest addition to the sci-fi ...
Read Full Post
It was in 1987 that the world was first introduced to an extra-terrestrial hunter with advanced weaponry, known as the predator. This humanoid alien has an active camouflage, thermal imaging, a high energy shoulder canon, wrist blades, a retractable spear, a lethal throwing disc, a net gun, along with the ability to self-destruct. Yet somehow, Arnold Schwarzenegger's Dutch was able to defeat this mighty warrior in the first movie of the franchise, which proved to be a huge hit. Predator is considered one of the best science fiction movies ever made. Unfortunately, the sequels didn't prove to be as ...
Read Full Post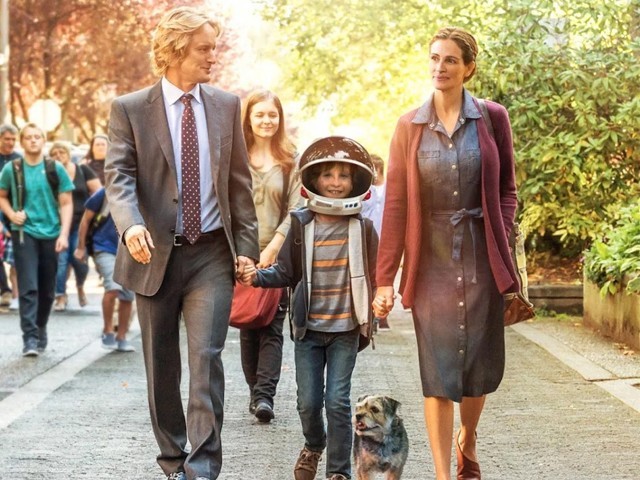 Stephen Chbosky, celebrated novelist cum director, is the man behind the bestselling coming-of-age novel The Perks of Being a Wallflower (1999), and the musical romantic fantasy Beauty and the Beast (2017). This time, his latest venture is the seemingly predictable yet heart-warming story about a bright little boy, Auggie Pullman (Jacob Tremblay). Based on RJ Palacio's novel of the same name, Wonder is about a boy born with Treacher Collins syndrome, a rare genetic disorder characterised by facial deformity. The story is an overemotional anecdote of a family struggling to give their son a normal life, and focuses on ...
Read Full Post
These days, it is rare for children films to tread waters that aren't edging towards the more sappy and sentimental side of life. But if first impressions mean anything, Wonder feels like a much welcome change of pace for this particular genre and seems like a film that may genuinely pull at your heartstrings. The film, based on The New York Times bestselling novel of the same name written by RJ Palacio, focuses on the story of a young boy named August (Auggie) Pullman (Jacob Tremblay), a fifth grader who is starting school for the first time and is also ...
Read Full Post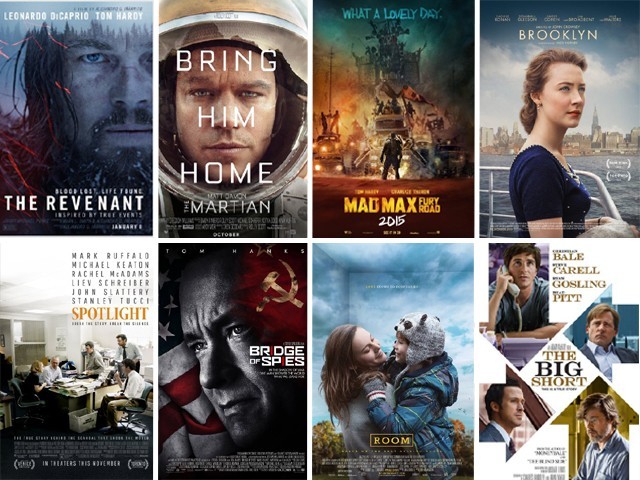 The 88th Academy Awards are nearly a month away. The nominations have been announced, the snubs have been snubbed and the finger-pointing hashtags have been tweeted. This can only mean that it's high time we get down to discussing who will and should win on Hollywood's biggest night. This year around all the nominations in the Best Picture category were decent in their own way, but a valid argument does arise; regardless of the movies not being mediocre, most of them weren't great enough to be part of the line-up. Here's my ranking of eight films vying for the Best Picture Oscar ...
Read Full Post