Superheroes are the talk of the town and have been so for nearly a decade now. Every year, Hollywood churns out a handful of superhero flicks for the audience to feast on. There are many popular superheroes out there. Batman, Superman, Iron Man, Wolverine, Wonder Woman, Spider-man and probably a million more with a huge fan base. While it's easy to be a good guy and develop a fan base, doing so as a villain is where things get really hard. Unlike superheroes, not every villain is able to break out and become a sensation. The only villain that ...
Read Full Post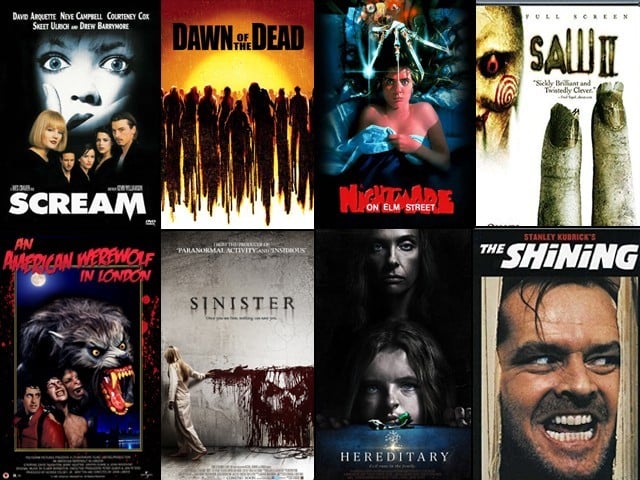 Halloween is a particularly spooky time of the year, and nothing gets you quite in the mood for the season like a scary movie. Now, the horror genre is an acquired taste, which is why this list features films with everything – from zombies, ghosts and werewolves to bone saws, the spawn of satan, and Jack Nicholson beating the door down with a hatchet. There's trauma for those who truly seek it, but also something lighter in tone for those who prefer their horror mild. Without further ado, the following are 10 films to watch (or re-watch) this Halloween. 10. Sinister ...
Read Full Post
Anyone who knows me knows my love for 'The Joker'. So whether you are Heath Ledger or Jared Leto or even Jack Nicholson for that matter, my admiration for your eccentric-self increased the moment you signed up to play the Clown Prince of Crime. Such is my fascination with the character that it transcends the confines of cineverse, so whether you are cosplaying for a comic-con or simply dressing up as Gotham's favourite Jester for Halloween, I like you, period! Lewis Hamilton walked in to Heidi Klum's annual Halloween bash of dressed up as Heath Ledger's version of The Joker.Photo: ESPN So when ...
Read Full Post
For the past couple of days, I simply can't stop tossing and turning in my bed. You know what keeps me up? Pale skull-like expressions and a grotesque smiling face, the stuff your most terrible nightmares are made of! But far from being scared, to be perfectly honest, these nocturnal images have psyched me up for the imminent arrival of the sociopath supreme. With just four days left until the release of Suicide Squad (2016), the thought that lingers in my head and keeps me away from slumber-land is; will Jared Leto's joker be as psychotically impressive as Heath Ledger's in ...
Read Full Post