In Pakistani schools, making it compulsory to study the Holy Quran is a bit like insisting the prime minister to take a cruise along the Panama Canal for his birthday, never mind that it's supposed to be a beautiful spot. Yet, compulsory Quranic studies is apparently in store for young Pakistanis according to a speech given by the Minister of State for Education and Professional Training, 'Engr' Muhammad Baligh ur Rahman. Mind you, speeches given by government ministers are often so much chaff, but still, speaking at Al-Huda International School's fourth annual day celebrations (where else?) 'Engr' Rahman said that; "This process ...
Read Full Post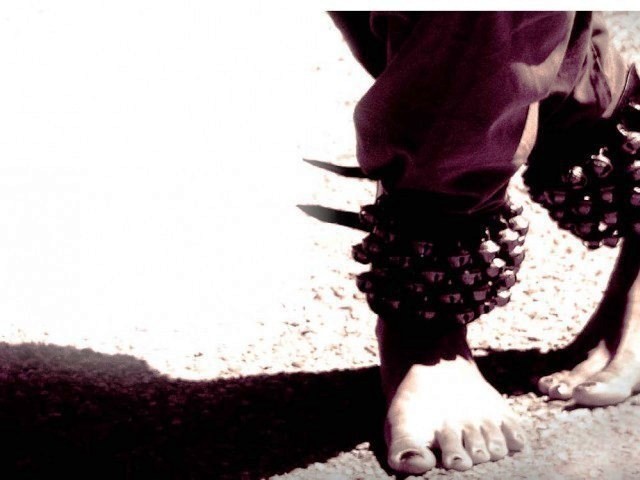 Pakistan is internationally known for many things; the surge of extremism, the footballs we supplied to the World Cup; for an often exaggerated emphasis on the miseries of its people. But it is lesser known for being one of the most charitable nations in the world. It is amazing how much the people of this country give and share. The sense of giving back to one's community is deeply ingrained in our system. We give whether we are rich or poor. We share whether we ourselves have enough or not. If you are in Pakistan in Ramazan especially, on every signal you will be handed over boxes of dates and ...
Read Full Post
Never in my wildest imagination did I ever think I would become a scholar focusing on Islam and Christian-Muslim relations. Growing up, my passion was playing basketball and following the Boston Celtics. I never had any Muslim friends. In fact, I did not even know a single follower of Islam until my college years. If you had asked me "What is a Muslim?" when I was 16-years-old, I would not be able to answer you. But everything changed when 9/11 happened.  Muslims were seen as "extremists" and Islam was an "evil" force that had to be crushed by "freedom loving people". When it came time to ...
Read Full Post
A year ago, I began working on a small report about various Islamic Studies syllabi at public universities (which, unfortunately, never made it to print owing to some editorial bottlenecks). I rang up Dr Shakil Auj, the dean of the Islamic Learning department of Karachi University, and asked if I could bring some questions to him. "No beta, I am very busy these days, maybe next week." "Please, it won't take long." He agreed. I reached the Karachi University's Islamic Learning department on a Friday morning. Not many classes are scheduled for Fridays. Girls, most of them heavily veiled, were perched on benches, ...
Read Full Post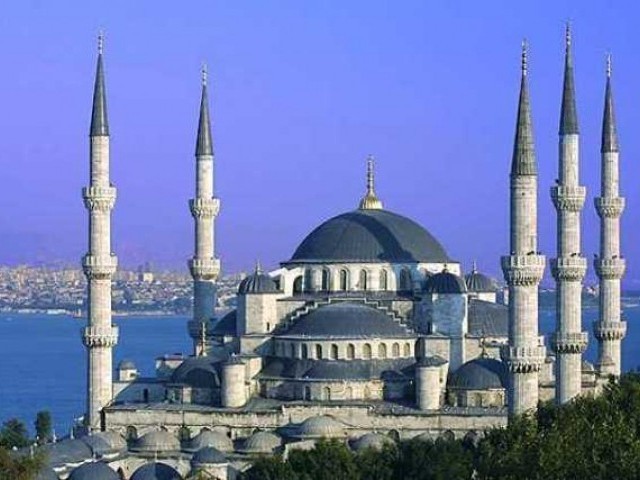 "Whatever is meant for you, […], is bound to come to you. It may have to come all the way from Istanbul to San Francisco, or even by a more roundabout route, but it will come to you." – Sheikh Mozaffar Ozak And that is how I found myself at the Dubai airport, waiting to board my next flight to Istanbul, wondering how on earth I ended up there. Wasn't travel one of those things that other people did, but never me? Wasn't it for carefree people? Surely not for me, for I have too many responsibilities. I am not a mom who leaves ...
Read Full Post
There's one rule you just don't break: never discuss politics or religion with people you don't know. You never know whose toes you'll step on or which lines you'll cross. I'm about to ignore this rule for this column because in a moment of epiphany I realised that my government disregards this rule too. And it comes in the form of those neatly colour-coded textbooks that ensure that whatever my personal beliefs on religion are, my approach to religion will always be distinctively Pakistani-coloured. Poor old Islamiat. Within the great triumvirate of Unique-to-Pakistan subjects of Pakistan Studies, Urdu and Islamiat, the ...
Read Full Post