If you were born in the early '90s and attended school in Pakistan, it is likely that you were either subjected to or witnessed someone else being subjected to some sort of physical punishment in the classroom. Admittedly, most of us laugh at such incidents in hindsight, however, it is not safe to assume that everyone has the emotional capacity to overcome potentially scarring instances of physical abuse. Fortunately, I did not have to endure any forms of physical punishment, but some of my peers were not so lucky. When I was 10, I briefly attended a private school in ...
Read Full Post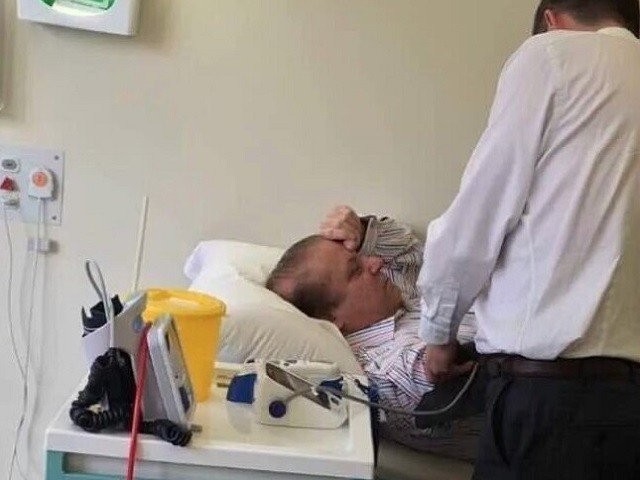 In an important advancement on Monday, the Islamabad High Court (IHC) rejected the appeal of former prime minister Nawaz Sharif who was seeking suspension of his sentence due to his medical condition. A two-member bench of IHC involving Justice Amir Farooq and Justice Mohsin Akhtar Kiyani read the short request of the court decision saying that the appeal was dismissed because it holds no credible grounds. It further informed that Nawaz is being given the best medical treatment and the court does not feel that his case is that of unusual circumstance. The court in its nine-page decision additionally expressed that ...
Read Full Post
 "Independence means voluntary restraints and discipline, voluntary acceptance of the rule of law." – Mahatma Gandhi The much talked about judgment in the Avenfield case issued by the accountability court  should be celebrated for upholding accountability from the top, and promoting the rule of law in Pakistan where everyone is required to obey the laws of the country.  The verdict given by Justice Muhammad Bashir relates to case filed under Section 18(g) read with Section 24 of National Accountability Ordinance (NAO) 1999 against five accused, namely deposed Prime Minister Nawaz Sharif, Maryam Nawaz, Captain (retired) Muhammad Safdar, Hussain Nawaz Sharif ...
Read Full Post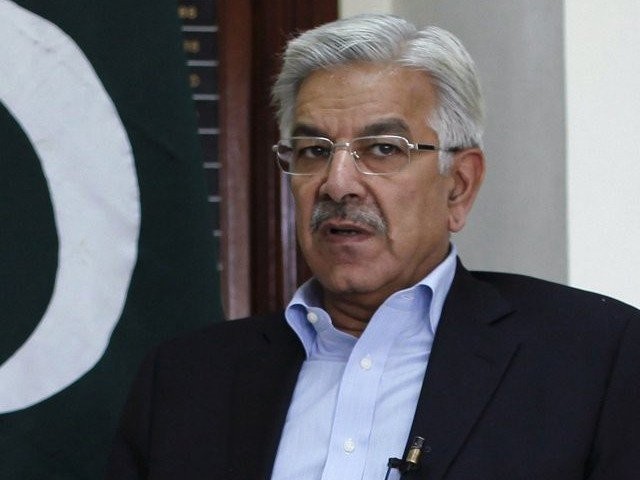 The season of disqualifications is on the trot for the ruling Pakistan Muslim League-Nawaz (PML-N). The disqualification of Pakistan's Minister for Foreign Affairs, Khawaja Asif, is just the latest blow to not only the PML-N, but also to Pakistan's reputation. In its verdict, the Islamabad High Court has stated that Asif was found guilty of not declaring his iqama (foreign work permit) in his nomination papers. As per the Constitution, every elected representative has to submit an affidavit at the time of filing their nomination papers to declare they will not engage in any other job. As per our law, ...
Read Full Post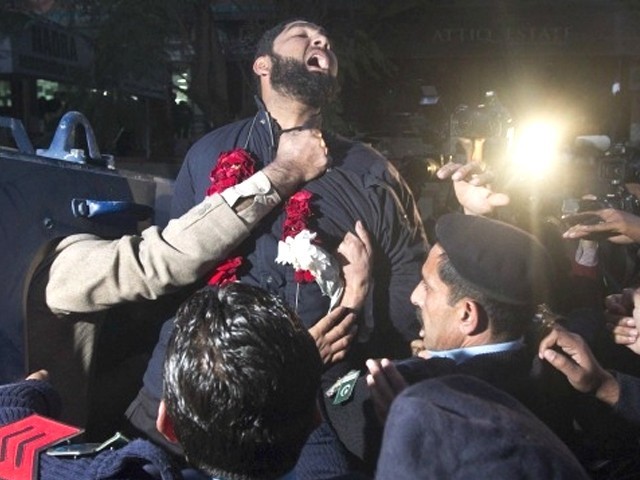 The rumours had been floating around since the beginning of the year, but not many outside a close-knit group really knew when it would happen, if at all. Then, before his crusaders could get a whiff of what was on the cards, his family was called in one last time, and at some ungodly hour before dawn on Monday, the patron saint of religious violence – Mumtaz Qadri – was hung at Adiala Jail in Rawalpindi. As a recap for those of you who don't know (and I suspect there will not be many): the man in question killed Salmaan Taseer – the Governor of ...
Read Full Post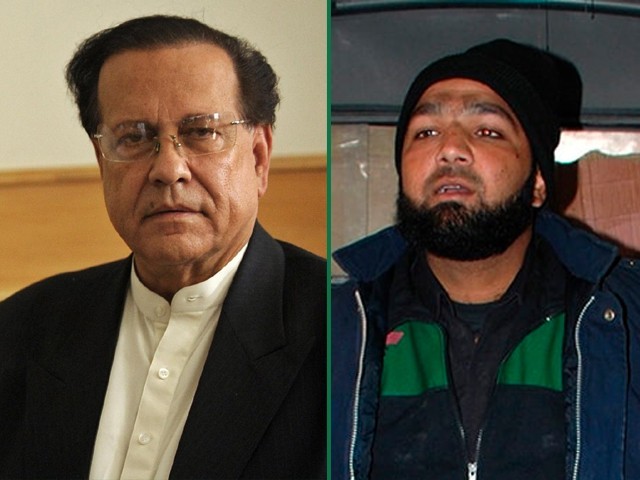 Most stories, real or fictional, carry an antagonist and a protagonist. What sets the whole thing apart is the definition of who is who, something that varies depending on the person you speak to. Salman Taseer's murder is a prime example of this very phenomenon.  When news of Taseer's murder was flashed across national TV back in 2011, the reaction was sadly divided. There were sections that rightly spoke against the gruesome murder, but unfortunately, there were sections that defended the murder, speaking in favour of the murderer Mumtaz Qadri, using the country's ugly blasphemy law as an excuse. January 4, 2015, marked the ...
Read Full Post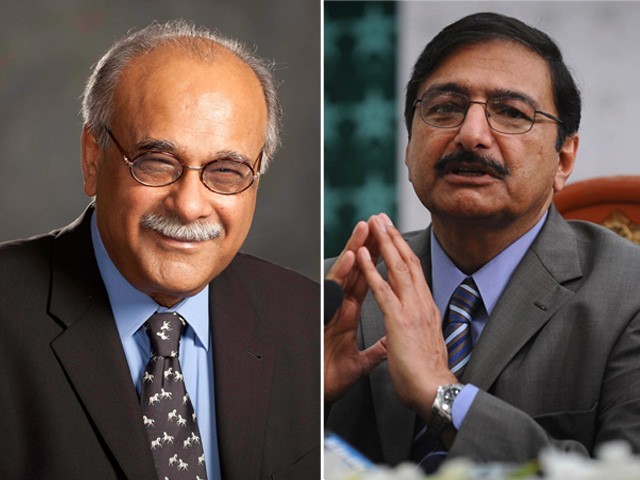 In Pakistan, summers are always colourful. Especially during the months of May, June and July when schools are off and people are on their semester breaks, cities are filled with summer camp programmes, outings, picnics and gastronomic delicacies. Pakistan cricket also seems to be enjoying the summer fling in full throttle by engaging in many games, though none of them are outdoor ones. Recently, the Pakistan Cricket Board (PCB)'s famous game of musical chairs has made many headlines and caught the attention of different groups. This game started way back in May 2013 in the aftermath of Pakistan's general elections, when the newly ...
Read Full Post
For litigants in the capital, the absence of a couple of judges has been deeply unsettling. The crisis at the Islamabad High Court (IHC) has left several plaintiffs in trouble. As such, the crisis is only a couple of months old, because the court has functioned smoothly since its establishment in 2010. On November 20, 2012, the terms of both Justice Noorul Haq N Qureshi and Justice Shaukat Aziz Siddiqui expired. However, President Asif Ali Zardari did not confirm two additional judges for the court. So there are currently only three judges serving the Islamabad High Court, including Chief Justice Iqbal ...
Read Full Post
Not for the first time, a court order has gotten the Capital Development Authority (CDA) in a tough fix. After the Islamabad High Court ordered the formation of a three-member panel of retired judges to investigate allegations of corruption in the CDA, more than a few serving and former CDA officials would have broken out in cold sweats. The CDA is not by any means a model organisation. Civic problems go unaddressed for weeks, lower staff goes unpaid for months, projects are delayed by years, and corruption has been rampant since its inception. The new chairman hasn't been in office ...
Read Full Post
Largely unreported, Pakistani students earned a well-deserved victory in the Islamabad High Court last week. The High Court ruled the current policy adopted by several public and private universities to demand non-refundable deposits at the time of offering admission 'illegal'. This is a problem that many students are familiar with. When the admission season starts, they apply to a range of institutions and even start hearing back from a lot of them. However, they are still in waiting for their first choice to respond. In the meantime, unsure whether they will get into their most preferred university or not, they start making deposits ...
Read Full Post