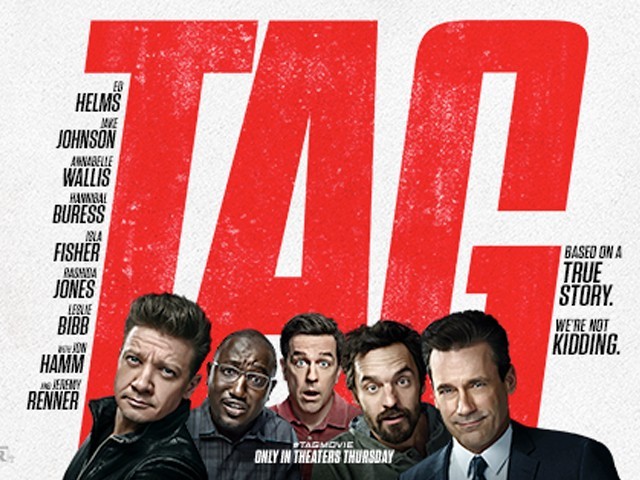 For almost two and a half decades, a group of childhood friends have been playing an amusingly absurd game of 'tag', an activity that started in school and has been carried over into adulthood as an offbeat way for the cohorts to stay in touch. For one month every year, the players go through ridiculous lengths to tag each other; the last person tagged is "it" till the next year. Their story came to light through a 2013 piece in Wall Street Journal. Inspired by the real-life shenanigans of the aforementioned group, Tag tells the tale of six grown-ups who have turned a ...
Read Full Post
In January 2013, The Wall Street Journal ran a story about a group of friends who had been playing a game of tag for 23 years. The game started in high school, continued throughout college, and soon became a no holds barred tradition, where whoever got tagged as "IT" would have to travel all across the country to tag one of the other competitors. The "Tag Brothers", as they came to be known, decided to sell their story, resulting in the movie, Tag, whose trailer was released recently. Tag stars an ensemble cast of Jeremy Renner (The Hurt Locker, Avengers), ...
Read Full Post
Nocturnal Animals is a haunting romantic thriller that explores three different stories; the past, the present and the fictional. Amy Adams plays the role of an artist who is now in the process of re-evaluating her life. She then receives a present from her ex-husband Jake Gyllenhaal; a manual script from his soon to be published novel. The film then indulges in shocking intimacy and gripping tension that explores the thin lines between love and cruelty, and revenge and redemption. Nocturnal Animals has been directed by Tom Ford, a fashion designer turned filmmaker whose talents also include his previous film A Single Man (2009). But after seven years ...
Read Full Post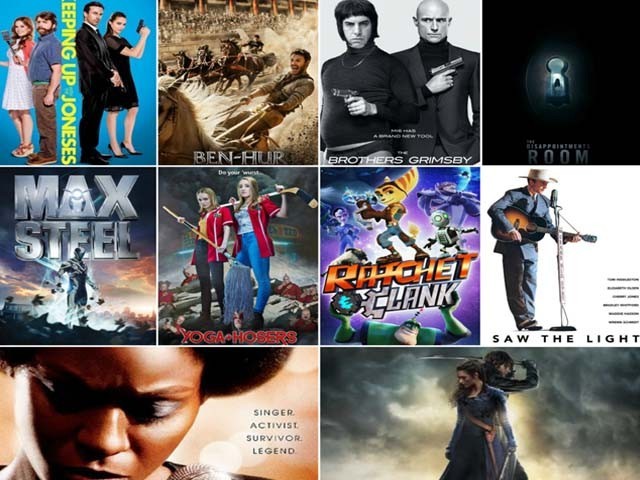 Films fail in different ways. There are financial failures – good movies that earn critical praise but just don't excite audiences, thereby disappointing at the box office. Then there are critical failures – bad movies (like Batman vs Superman: Dawn of Justice and the downright shambolic Suicide Squad) which earn the ire of critics but still interest viewers and make bucket loads of cash. And then there are films that hit the double whammy of failure – critics hate them and so do moviegoers, making them derided box office bombs. Here are 10 such movies that simply couldn't please anyone and ended ...
Read Full Post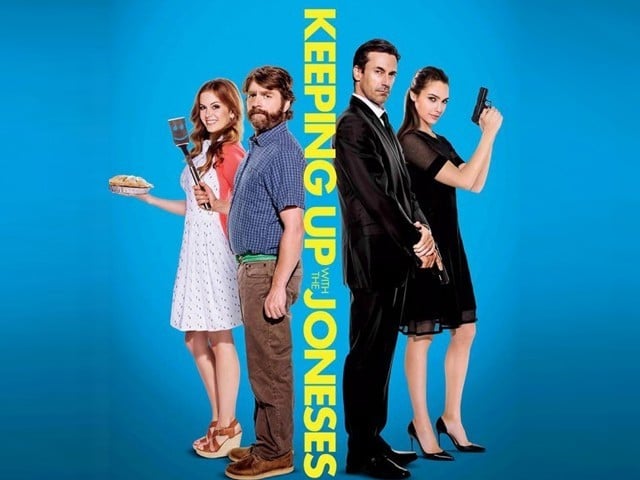 There are two basic things that you can logically expect from a film that is marketed as an action comedy: action and comedy. That detail might seem pretty obvious to you, but somehow Hollywood still hasn't quite managed to grasp this fairly straightforward concept. The least an action comedy can do is entertain you with its excitement and wit, but ever so often, the movies that supposedly fall in this genre fail on both counts. The latest project is Keeping Up with the Joneses, a spy adventure that despite being powered by an impressive, talented cast (and Gal Gadot) is ...
Read Full Post
Now You See Me: The Second Act is a 2016 American heist movie directed by Jon M Chu of the Step Up series. In this movie, the quartet known fittingly by their stage name, Four Horsemen, are on the run after pulling off a robbery in a casino in Paris.  These gifted Las Vegas illusionists played by actors Dave Franco, Woody Harrelson, Jesse Eisenberg and Lizzy Caplan (substituting Isla Fisher from the prequel) must now expose the immoral and corrupt practices of a tech tycoon Walter Mabry played by Daniel Radcliffe. Walter is pressurising them to steal a device so powerful that it is capable of manipulating and controlling all the computers in the ...
Read Full Post