As a comedian, especially if your style is based on observational humour, it's important to have an eye for detail, as it meanders around the most trivial and insignificant aspects of everyday life. After spending almost three decades of my life in Pakistan, and seeing the society very up-close, I have come to the conclusion that amidst the swelling cacophony of the rising disorder that has befallen upon us, there still is a lot of humour embedded in many things that we may tend to ignore. So here's a list of things we say/do that defines our behaviour individually or at ...
Read Full Post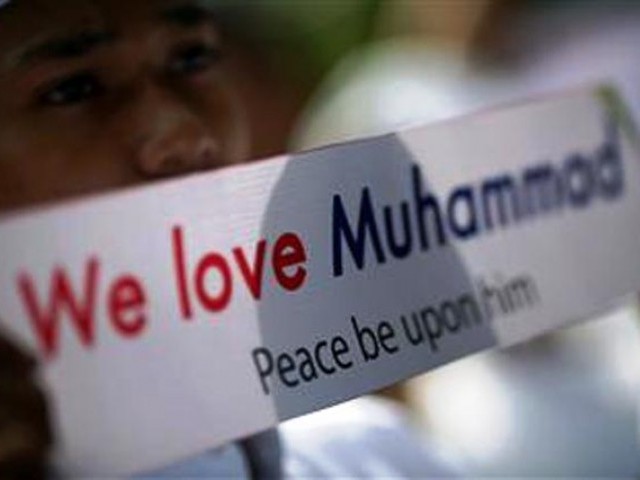 Two months ago, chaos hit the country after a controversial video was publicised on the Internet and provoked some men to take to the streets, causing destruction to public property and endangering lives. I had the rare opportunity to interview bright, highly-motivated children studying in a school operated by The Citizens Foundation (TCF). The children attend an after-school programme called the Academic Achievement Programme, which provides guidance and helps students reinforce learning in the subjects of math and English. It was engaging and somewhat settling to read their responses to the questions I asked, despite the fact that most of them ...
Read Full Post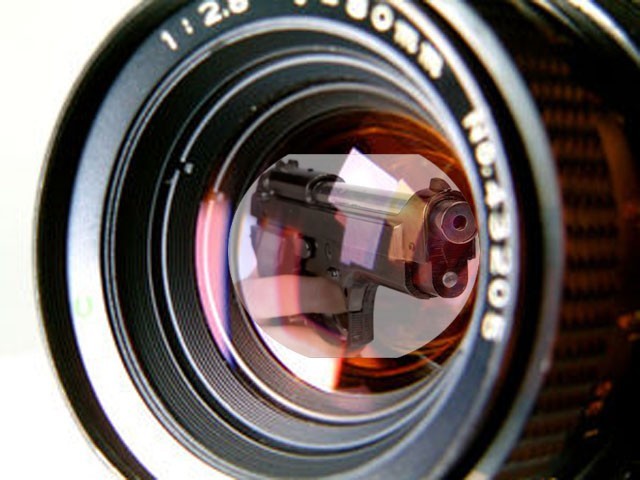 Nothing is more dangerous than a mob that gets carried away by religious fervour and frustration. It can be equally threatening to report about such a mob as a journalist. On September 21, the day the whole country shut down to condemn an anti-Islam video, there were mad men out on the streets bent upon destroying public and private property. They seemed to be having fun — raising slogans and cursing the US. For a reporter, it is easy to be swept away by the sheer energy displayed by boys wielding sticks and bricks. Karachi offers a lot of action in ...
Read Full Post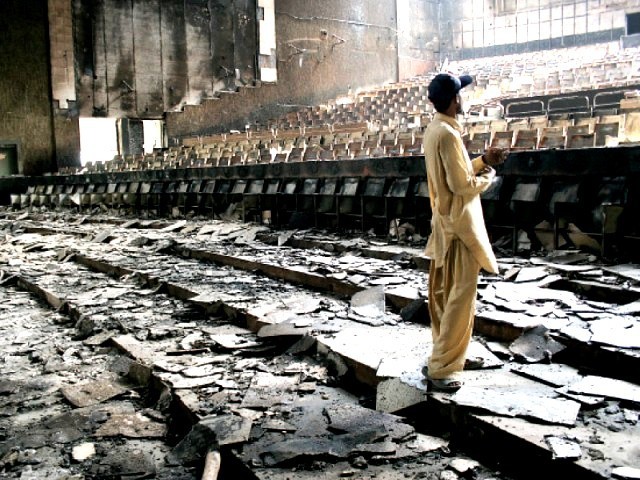 The six cinemas that were torched during the rather ill-fated Ishq-e-Rasool Day, marked the decline of cultural tolerance in Pakistan. However, going by news coverage of that day, it seemed that this incident was more important than anything else that happened. However, there was another side to the story, too. The sun that went down on Ishq-e-Rasool day, held as a mark of protest against an anti-Islam video, took away many other things along with it; including 26 lives — lives which did not spark a debate in the news media. One can posit that these 26 lives belonged to ...
Read Full Post
Another Friday, another protest. This week, much like last, Aabpara remained empty, except for the few adventurous shoppers who were willing to risk the excitement of walking amid religiously-inspired protesters, the same kind of protesters who did so much damage to other Muslims' lives and property last week. After last week's disaster, the peaceful lawyers' march to the embassy to present a resolution of condemnation was a welcome change, although I still think burning flags accomplished nothing. Peaceful or not, protests, or even rumours, have seemingly become enough to instil fear in the hearts of small business owners in areas favoured ...
Read Full Post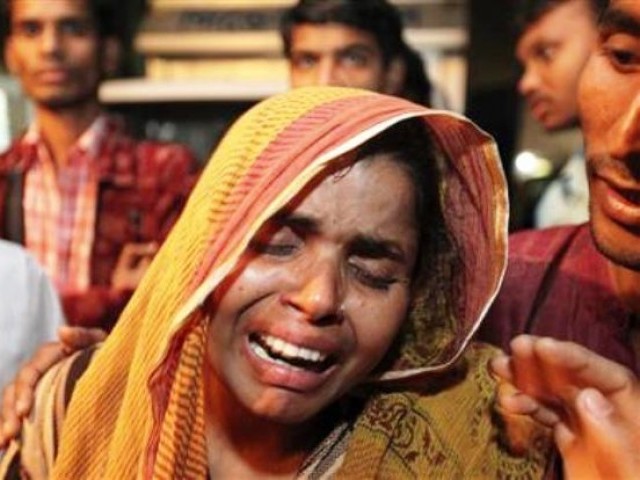 March 25, 1911: As the closing hours of the day approached, a fire broke out at the Triangle Waist Factory in New York City that resulted in 146 people losing their lives in 18 minutes. The company was a typical textile manufacturing unit based in Manhattan, characterised by long working hours, low wages, and unhealthy, unhygienic working conditions. The fire erupted on the eighth floor. As a standard company policy, managers had locked the doors to every possible exit – a practice to prevent excessive and unauthorised break from work. Workers who could not escape the building jumped from the eighth, ninth, and ...
Read Full Post
What about the rest of us? Meaning the living; those of us who have to make a living, those who have to get to work despite knowing that there is a fair chance we might get shot at for not showing enough solidarity. How do you express solidarity through violence for a system that is about peace in times of chaos, anyway? I was supposed to be angry today. I was, still am. I am fuming, in fact, because I work for a newspaper and part of my job is to be at work come hell or high water. I managed to do ...
Read Full Post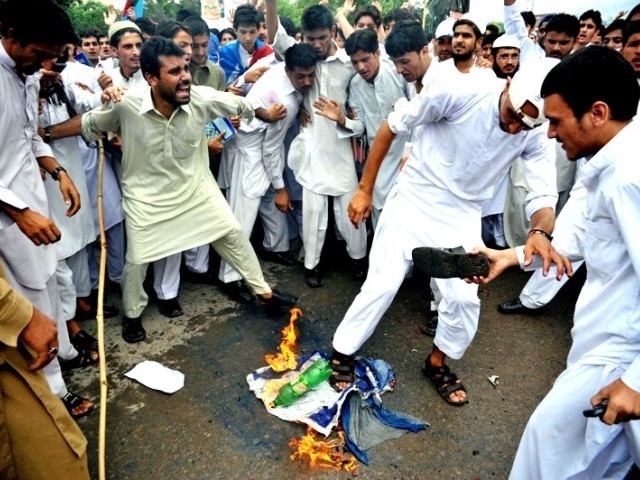 Blasphemy is a sensitive subject, especially in Pakistan. A topic so sensitive that it can get governors killed after a cup of coffee, ministers shot after they drive out of their homes and 12-year-old children behind bars for 'allegedly' committing it. Victims of blasphemy cases in Pakistan sign their death warrants. Why does it then come as a surprise to know that more than 15 people were killed and 219 wounded in protests across Pakistan yesterday? Because this time, rampant damage was caused to property and life of people who had nothing to do with it. Life and property belonging to the Muslims. Calls for peaceful protests on ...
Read Full Post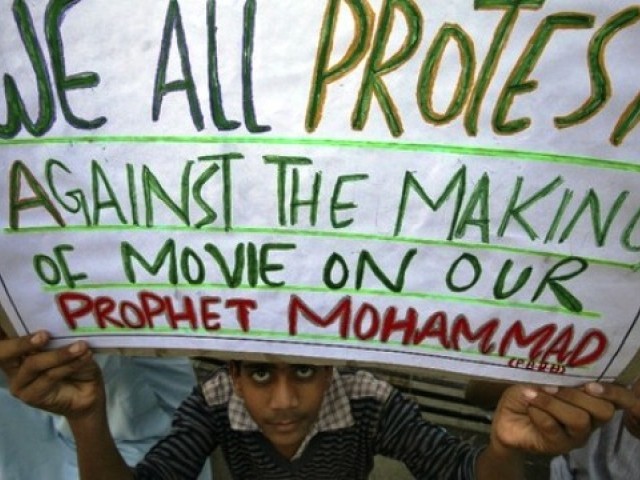 Last week's attack at the diplomatic enclave in Islamabad over the US-made anti-Islam video brought back the memories of disappointment. It took me back to my Karachi University (KU) days in 2005, to the cartoon controversy and the frenzy it generated among Muslims. Students would come to classes only to be sent back home, while other students joined the cause and protest. Of course, KU protests were not as violent as the ones in Islamabad, but the intensity was the same. While it was evident that the protesters were hurt, I failed to understand why they further hurt themselves. We lost ...
Read Full Post