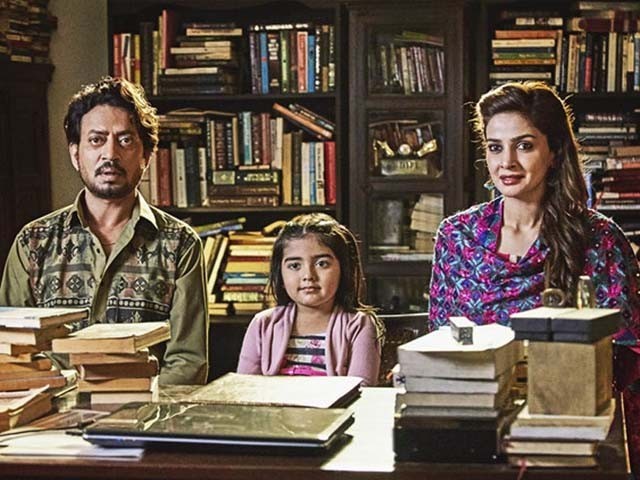 When you think of language, you think in a language. For me, it's English. It always has been. Sometimes, I wonder if my thoughts were in another language, would I be different? Would my life have turned out differently? Perhaps. You never know, that's the thing. Hindi Medium made me realise that language has the power to change. I see it every day around me. I see it at work when I try to communicate in Urdu but my vocabulary falls short. I used to see it in school, when people mocked that one kid for speaking in Urdu because God forbid, ...
Read Full Post
I always knew Saba Qamar was good, but this good? She is going 'toe-to-toe with Irrfan Khan and still holding her own version of good. Pakistani diva's Bollywood debut Hindi Medium's official trailer has just dropped and it's safe to say that we are all highly impressed. The great Italian filmmaker Federico Fellini once said, "A different language is a different vision of life." While his statement might ring true anywhere on God's green earth, but in our part of the world, it reaches gospel status. Photo: Screenshot Photo: Screenshot Being in a country where multiple languages are spoken, ...
Read Full Post
The be all and end all of movies for some, while a bad joke masquerading as cinema for others, Bollywood is a riddle, wrapped in a mystery, inside an enigma. But yet, every single year, it manages to churn out films that are indisputably bad and 2016 was no different. So, in no particular order, let the bashing begin. 1) Fan: Rather watch a ceiling fan Fan is Shah Rukh Khan's attempt to marry the only two characters he could act out, the wacky (Darr etc.) and the silly (Kabhi Haan Kabhi Naa etc.), before he became the irritatingly tiresome Rahul and the tediously boring ...
Read Full Post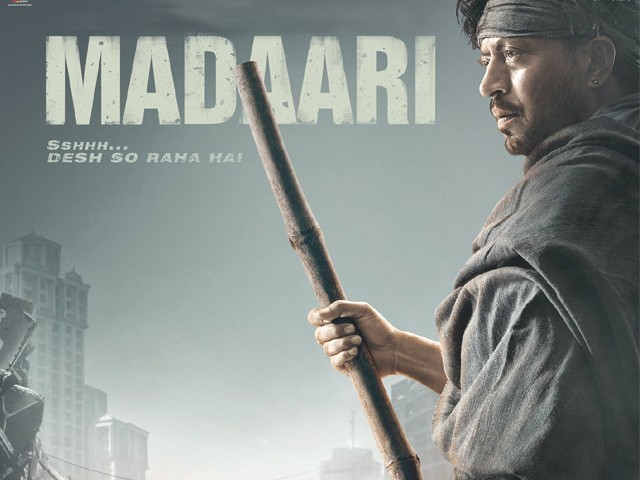 'Baaz choozay pe jhapta, use utha le gaya. Kahaani sacchi lagti hai magar acchi nahi lagti. Baaz pe palat waar hua, kahaani sacchi nahi lagti magar acchi lagti hai.' Madaari opens up with this wildlife wisdom in Irrfan Khan's resonant voiceover narrating a little tale about the struggle between a hawk and a chick. "When a bird of prey", he says, "pounces upon a hatchling, the story sounds real but it isn't stirring enough. "But when the ill-fated 'chooza strikes back at the 'baaz', that is when the proceedings get rousing," he asserts, "regardless of how incredulous the fable might sound." What happens ...
Read Full Post
When a former Miss World decides to make a comeback to the main screen after a five year long hiatus, the movie will definitely be worth watching. By teaming up with one of the most bankable and creative director cum producer, Sanjay Gupta, Aishwariya Rai Bachan, along with the supremely talented Irrfan Khan – the true Maqbool of Bollywood – have laid out a wonderful cinematic journey for viewers in the form of Jazbaa. Jazbaa is a thrilling and captivating movie, inspired by the Korean movie, Seven Days. The plot of the movie revolves around varying focal points regarding a murder-rape case. The main characters ...
Read Full Post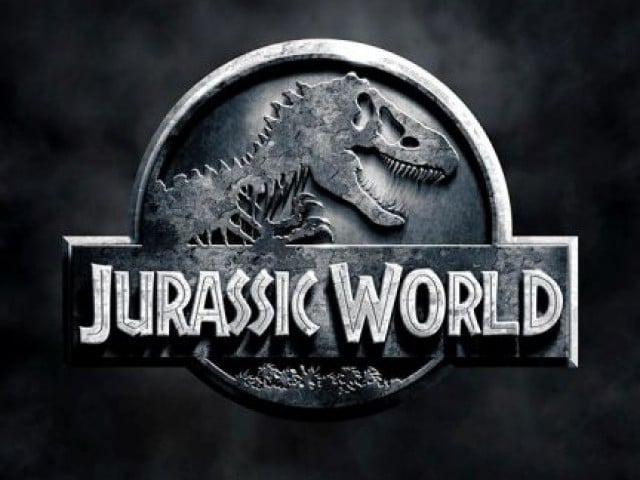 Twenty-two years ago, Steven Spielberg broke new ground in the Sci-fi genre with the release of Jurassic Park. Not only was the film a visual-effects game-changer but its likable characters, thrilling and suspenseful action sequences, and that Spielberg-ian sense of adventure made it a timeless classic. The rookie director, Colin Trevorrow, has been entrusted with the immensely difficult job of breathing new life into the hit franchise again, after a long gap of 22 years. As someone who pretty much grew up watching Jurassic Park, I have been, like many others, waiting for this sequel since ages. Needless to say, the mediocre Lost World and the ...
Read Full Post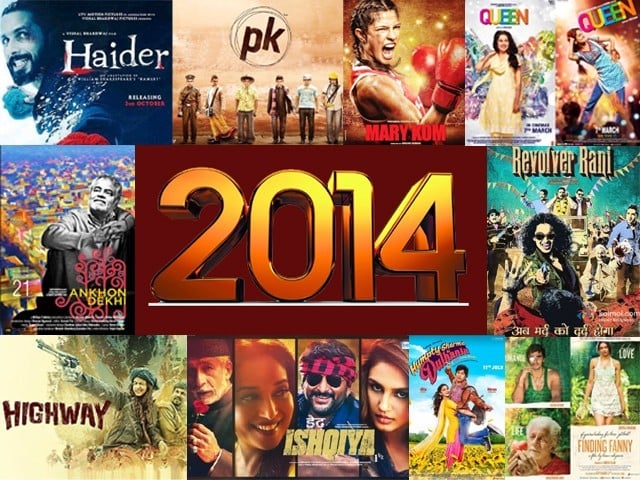 2014 was a year of experimentation for Bollywood. Actors rediscovered themselves in terms of performances and directors went the extra mile to showcase movies and tales which provided sheer amusement to audiences. This roundup is about the 10 best Bollywood movies of 2014 and the only movies which, in my opinion, gave us the whole package – great performances, great songs, applaud-worthy scripts, fantastic storylines and capturing dialogues. To clarify, I am not talking about the highest grossers here, just quality entertainers. So here is my take on the top 10 Indian movies of 2014: 10. Finding Fanny –  Photo: File Finding ...
Read Full Post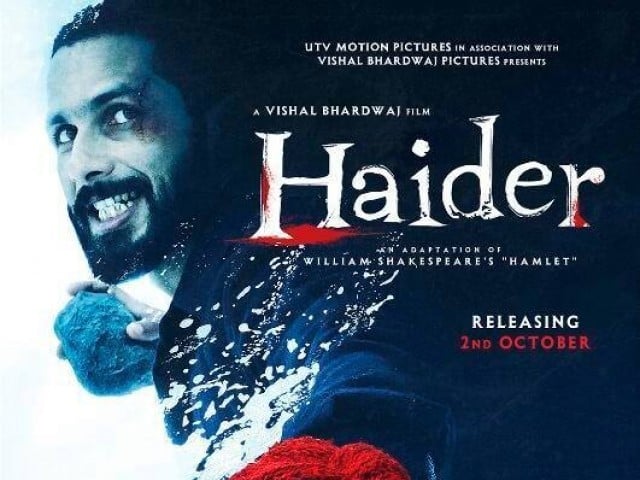 William Shakespeare, in one way or another, is an inspiration for every writer. In Bollywood, there is only one director, Vishal Bhardwaj, who has always done justice to Shakespeare's plots and has done exceptionally well in entertaining the audience. Omkara and Maqbool are good examples of this. This time again, Bhardwaj, along with Basharat Peer (a Kashmiri journalist), has penned down an adaptation of Shakespeare's most ambitious play, Hamlet. After R… Rajkumar and Phata Poster Nikla Hero (the masala entertainers), Shahid Kapoor was offered perhaps the most complicated role of his acting career; a role that needed thorough understanding of the character, ...
Read Full Post
Director cum writer, Ali Abbas Zafar waited a couple of years after the release of his debut 'Mere Brother Ki Dulhan', a comedy hit of 2011, to entice filmgoers with an action packed crime thriller. This time, Zafar has replaced the genre of a light romantic comedy with a nice mash-up of 70s' action films to present the perfect commercial movie – Gunday. If you are a fan of Amitabh Bachchan, particularly of his angry, young man image and classics like Sholay, Don and Kala Pathar, then Gunday is a big treat for you. It's all about action, double-dealing, revenge tangled with friendship, deceit, romance and betrayal. The film ...
Read Full Post