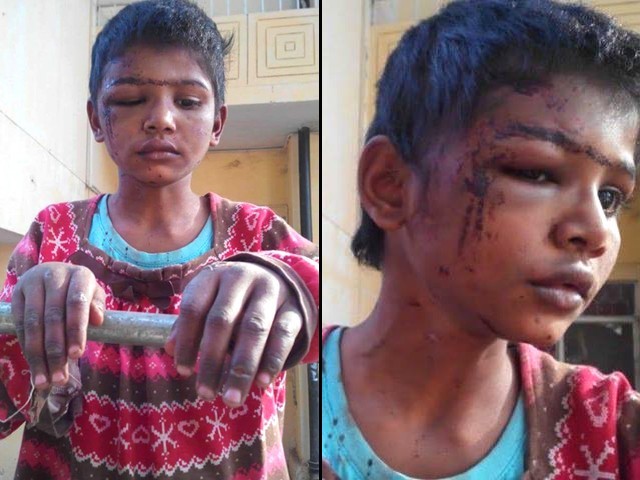 Exactly one year ago, a man heard a little girl cry out from the cold floor of a washroom in Rawalpindi. She is a 12-year-old domestic worker in Rawalpindi Cantonment. As the man tries to contact the police, he realises there is no proper method to save a child like that from a family that refuses to understand that such treatment towards young children, or any person, is nothing but inhumane. The man who heard this little child's cry wrote about the incident in a piece published on January 01, 2016, with the hope that by this year, she ...
Read Full Post
"When my mother died I was very young, And my father sold me while yet my tongue Could scarcely cry 'weep! 'weep! 'weep! 'weep!" William Blake (The Chimney Sweeper) On Monday the Provincial assembly of Punjab passed the Punjab Prohibition of Child Labour at Brick Kilns bill. The bill aims to prohibit children younger than 14 years of age from working in brick kilns and penalises violations with both fines and incarceration. Considering the enormity of the child labour problem in Pakistan, any such bill is a welcome development. It is hard to be optimistic however, considering the repeated failure to implement past legislations. These include: -The West Pakistan Shops and ...
Read Full Post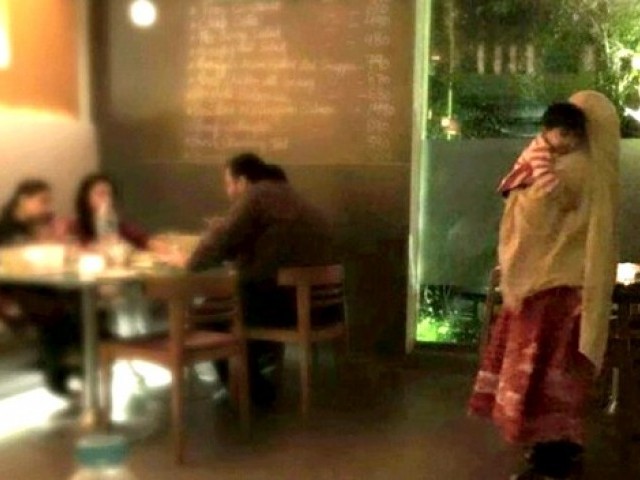 If one is seen accompanied by their domestic staff in a public setting, it's common practice for them to end up being secretly photographed; the picture being shared all over social networking websites. All this accomplishes is violating someone's right to privacy, and starting internet wars over the picture, the discussion soon becoming personal, dirty and irrelevant. Amidst all the personal attacks and battles of egos – socio-economic issues are ignored. Be it a tweet, blog article, or a Facebook post, instead of indulging in a civilised discussion where one can work towards finding sustainable and practical solutions, people find reasons to ...
Read Full Post
"We are pregnant."   That is such a wonderful way of announcing the happy news that a couple is expecting a baby. While it is by natural default that the woman is destined to bear the bigger physical brunt by carrying the child to term and going through the delivery ordeal, there is no dearth of good daddies who take pride and ownership in the role. The more evolved men of today take the paternal instinct very seriously. They are involved in active parenting. And so many of them – like Facebook CEO Mark Zuckerberg – want to spend some uninterrupted ...
Read Full Post