As Christmas is nearing, I am starting to see the occasional anti-Christmas messages on the internet that say that greeting on the occasion of Christmas is haram (forbidden) according to scholarly consensus. Some are claiming that saying "Merry Christmas" is tantamount to committing "shirk" or associating partners with Allah. Of the many clerics that push this view, Dr Zakir Naik is a prominent one. He says, "What people don't realise is that when you are wishing Merry Christmas, you are agreeing that Jesus Christ was born on the December 25th and… he is the son of God… which is shirk." True, Islam is based on ...
Read Full Post
Sometimes it becomes inexorable and practical to change the paradigms, let the past stay in the past and forget about historical incidents in order to open doors that lead to peace, prosperity and harmony. History documents that Pakistan and Israel are never directly involved in hostility or disputes with each other. However, in showing solidarity with Arab countries and in support of Palestine, Pakistan has categorically refused to recognise Israel as an independent state since its inception. Our history books and widespread stereotypes have played a major role in filling our hearts and minds with hatred against Israel. Considering the cost-benefit analysis and without ...
Read Full Post
The barbaric attack on the Army Public School in Peshawar, where innocent souls became victims to mindless horror, still resonated in my head like as if it happened yesterday. The incident left me hopeless, broken and bordering on cynicism. However, recently, that hope was rekindled. In the backdrop of security crises and bloodshed, I came across a project in this beautiful city that made me a believer again. I have been to Peshawar as a kid but as I don't have any memory of it, I would say that this was my first trip to Peshawar. Like any other person visiting ...
Read Full Post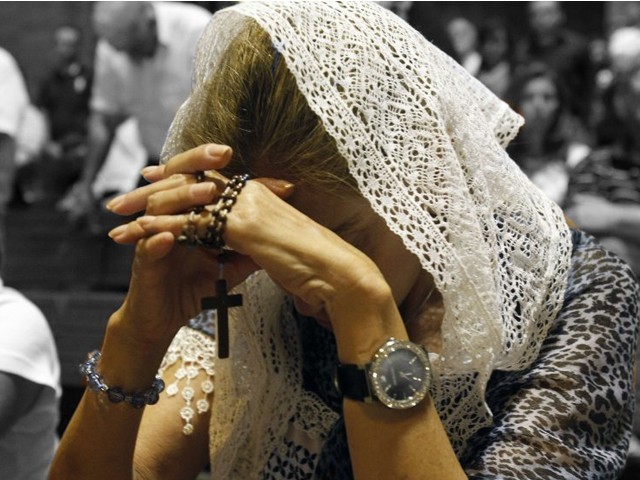 "You have to make sure you press this little red button twice near your left pocket, not more than three feet away from the target. You know how much three feet is, don't you?" This last point of the instructions came out of the so-called engineer's mouth for the fourth time, along with bad breath and an unpleasant smell that emanated from his clothes which had specks of gun powder in several places. The boys didn't know his real name but his reputation as 'engineer' was rock solid among the other members of the secret cell. No one ever questioned the logic of ...
Read Full Post
Days like August 14 and September 6 invoke positive emotion for Pakistan and yet, I've grown up listening to things absent from the motherland. The oft-repeated expression "Oh what a country it was" makes me wonder and imagine, and then I sit down to hear the fairy tale. According to my father, Pakistani society was beautifully knit, so much so that people from different religions — what to talk of various sects of the same religion — lived in perfect harmony. They would celebrate each other's festival and jointly participate in all types of communal activities. Eid, Christmas, Rabiul Awal and ...
Read Full Post
It seems that trouble just won't stop following Khurshid Khan, till recently one of Pakistan's top law officers. After having been issued a show-cause notice by the Supreme Court Bar Association (SCBA) for polishing shoes, sweeping floors and washing dishes outside several places of worship on a recent trip to India in a bid to promote interfaith harmony, he has now been relieved of his duties as the country's deputy attorney general (DAG). The premier bar association's show-cause notice had been prompted by the so-called affront that Khan's actions had caused to Pakistan's honour, notwithstanding the fact that what the ...
Read Full Post