A news item published in the Express Tribune and other national dailies, dated June 11, 2015, read that Pakistan had stopped several international non-governmental organisations (INGOs) from working due to suspicious activities. This also included 'Save the Children', which claims to have provided employment to thousands of Pakistanis as well as relief to some hundred thousand children in one year alone but has also attracted wrong attention due to linkages with Dr Shakeel Afridi, the CIA 'rat' behind the raid on the Osama bin Laden compound at Abbotabad. This must have generated pressure on the government domestically and internationally that the very ...
Read Full Post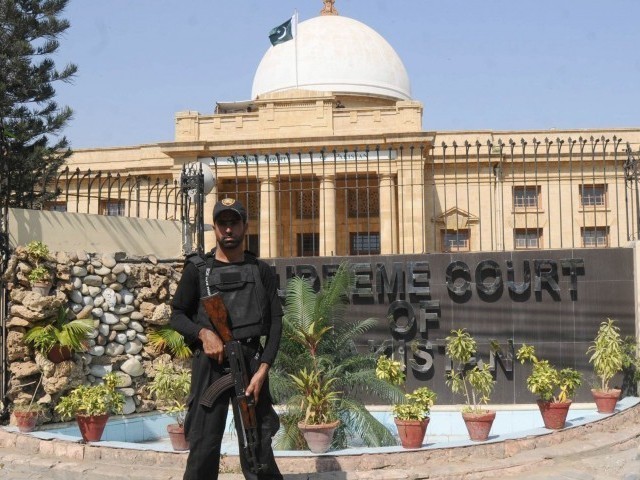 There is a very tiny bow at the back of the police-blue beret that sits stiffly peaked on Fayyaz Leghari's head. I have a good view of the inspector general's fine head of hair and his pale cream jowl as he turns to whisper into Waseem Ahmed's ear from time to time.  Waseem Ahmed's title is as long as his wild-west moustache – additional chief secretary for the home department. But all you need to know is that he used to be the chief of Karachi's police.These two gentlemen are in Justice Jawwad Khawaja's court and they are a whisker ...
Read Full Post
It is imperative and a pre-requisite of a sound counter-terrorism (CT) strategy that a country's intelligence community is held together by a central coordinating body. The rules of engagement have drastically changed as well as the characteristic of current and potential adversaries. Presently, the adversary is a non-state entity which cannot be contained and countered with conventional military tactics and regular intelligence processes. Pakistan is not battling a country with a visible infrastructure nor a proper command and control structure that takes orders after much strategic analysis and threat assessments. We are confronting a terrorist network. And in order to disrupt and ...
Read Full Post
Every state apparatus requires intelligence agencies, and Pakistan is no different. There are actually three well known intelligence agencies in Pakistan: Intelligence Bureau (IB), Military Intelligence (MI), and ISI. There are 26 intelligence agencies in the US. Somehow, the ISI and the CIA are the two that are most demonized. The turmoil in Pakistan's past has led to censure of the ISI. A visible feature of the ISI's history that has done great damage to its reputation is the continual deterioration of civilian institutions due to multiple military coups. Despite some improvements in civil-military relations in recent years, the army remains ...
Read Full Post