The four and a half months I spent in Turkey as an exchange student were the best part of my life. But after a while of living there, I had already started to miss my family and friends and couldn't wait to be back with my loved ones in the country where my home existed. But there was something I had forgotten about my home country. The day I was flying back to Pakistan, while waiting at the Istanbul Airport's lounge, I realised what I had forgotten and what was awaiting me in Karachi. The excitement of returning home slowly began to fade ...
Read Full Post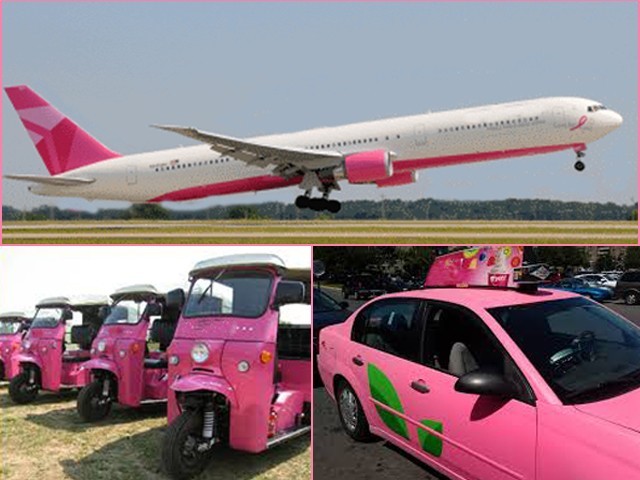 So, we now have a women-only bus service. That makes sense. Given the piddling issues of mass unemployment, insecurity, a weak economy and the energy crisis, one can understand the government's obsession with its favourite pastime – separation of the sexes. I can even imagine the conversation that must have transpired. Imagine this – a huge room dripping with opulence and accompanied with the usual smell of flop sweat that hangs in bureaucratic offices. Seated around the teak wood table are leading strategists, clad in crisp white shalwar kameez and shining pates. On the throne-like chair sits the head honcho, marked by the starchiest ...
Read Full Post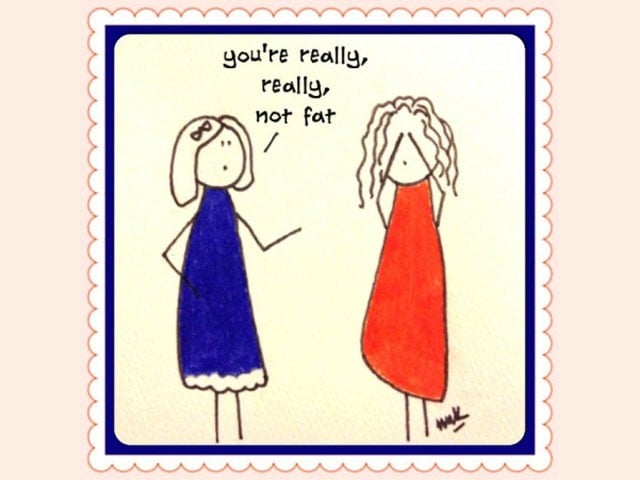 For as far back as I can remember most fights I had were with girls. In high school, I was okay to know I didn't have many girls by my side, aside from the select one or two I had decided to be loyal to, protect and love till the end of our lives. Quite aptly, I was honoured at our Oscar's themed farewell dinner in 11th grade; my title read "Bring it on". A conversation with four colleagues reminded me of those years. They seemed to be in swift agreement when it came to deciding one thing about women- they hated each other. Sure, ...
Read Full Post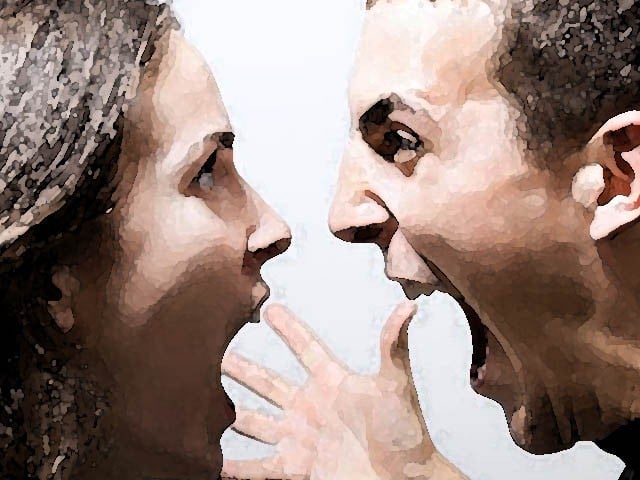 Imagine a wrestling match – the referees run around the ring, give signals to wrestlers, all the while being on the receiving end of a never-ending stream of abuse from both wrestlers. Now, imagine a child who lost the genetic lottery and ended up with parents who constantly quarrel. I would think that such a child would be subject to a similar amount of stress and anxiety to that experienced by WWE referees. Most couples have probably been through the experience of being in a heated negotiation when they suddenly looked around to find their child standing wide-eyed in a ...
Read Full Post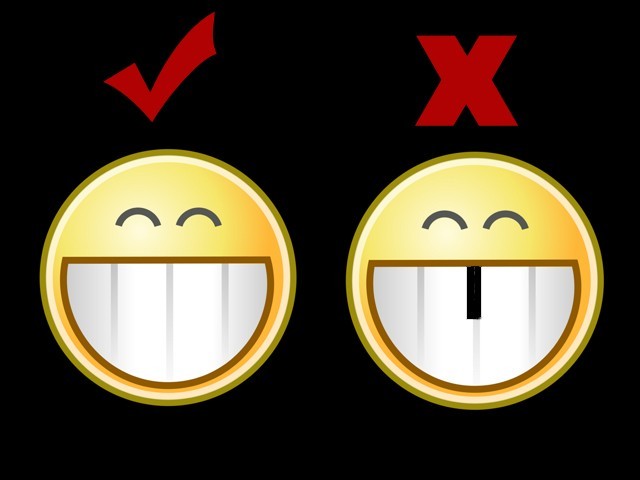 I must have been in fourth grade when I first visited the dentist. My front teeth had begun to protrude and wide gaps between my teeth began to show. Until then, I had never realised that it was something unpleasant since my parents had never spoken to me about it. Perhaps, they considered me too young to be hounded by insecurities. However, now when I see my fourth grade pictures I guess they knew what they were doing before my teeth could get any worse. I was the first one in my class to get braces and it bothered me ...
Read Full Post
The crazy woman is one of nature's most devastating forces. Most guys spend their time rationalising the behaviour of the crazy woman they are dating because they just assume "she's difficult" or  "opinionated" or  has an "adorable tendency to be a raging cow." Crazy women are never, ever crazy to begin with. They are also almost always hot. In my vast experience, I observed both the behaviour of crazy women and listened to the advice of normal women. Here are ten surefire signs to spot and avoid a crazy woman. In isolation, any one of these points may be harmless or insignificant. But ...
Read Full Post
One billion people are hungry and I am so angry! Next time you are having your favorite meal at a restaurant, remember that 1 billion people around the world are facing chronic hunger. When we eat more than we need, we are making someone, somewhere starve. The plate is half empty It is extremely heart rending to know that more than 18 million out of 1 billion figure belong to our own country. Half of our country's population is facing food insecurity. Can we even imagine how that feels? I felt sorry for such people before, but the recent flood has bought who ...
Read Full Post
Spain vs Germany? As I head towards the semi final match to be telecast on an open air screen in the centre of Paris, I mull over the track record of the formidable Germans who are known to never ever give up. Despite all odds being on a German win, I can't help rooting for the underdogs. The location of the arena is superb, because the television screen has been set up parallel to the majestic Eiffel Tower. The field is crowded with supporters of both sides adorned in Spanish and German colours, waving flags and vociferously chanting slogans. There is a smattering ...
Read Full Post
While a minority, born with a silver spoon living in their palatial havelis, luxurious farm houses and bungalows, can talk about the problems being faced by the country such as fake degrees, terrorism, the presidency and target killings on their dinner tables, with generators on standby and water tankers at their disposal, there are millions in this 'land of the pure' who survive on one meal per day and it is nearly impossible for them to make both ends meet no matter how hard they try. They are the deprived class, peasants or the masses that are being continuously exploited ...
Read Full Post