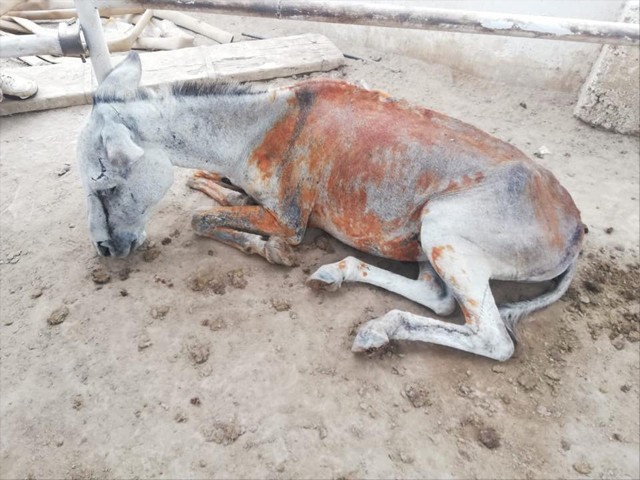 "The assumption that animals are without rights and the illusion that our treatment of them has no moral significance is a positively outrageous example of crudity and barbarity. Universal compassion is the only guarantee of morality"― Arthur Schopenhauer. This is the story of Hero, a donkey that remains in critical condition after violent abuse. Every time I think our morality and apathy has hit rock bottom, I am proven wrong by another heinous incident that brutally violates norms of human decency and shreds any form of animal welfare. The more animal welfare is highlighted and the more awareness we all raise, ...
Read Full Post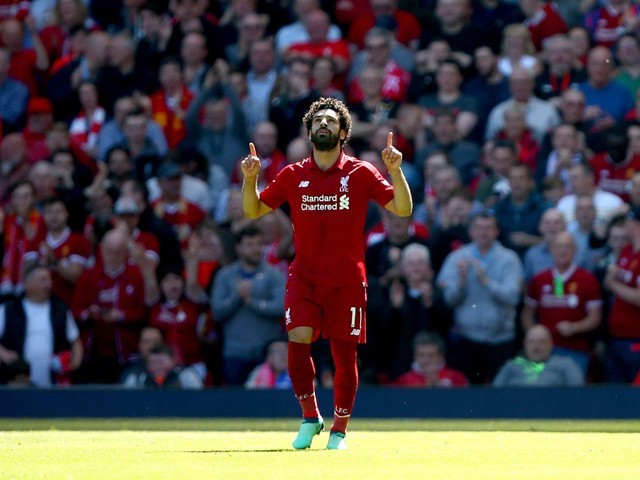 While it may seem extremely ridiculous now, but last summer when Mohamed Salah was bought in, for what now seems like a measly £36.9 million, Liverpool owner John W Henry was found grumbling to his AS Roma counterpart James Pallotta, that the English club had overspent on the Egyptian. Pallota, clearly feeling smug that he had gotten the better end of the deal, jokingly offered to buy Henry a free lunch. Ever since the day he got his new paymaster free food, the 25-year-old has proven to be an absolute treat for every Liverpool supporter in the world. Salah's first spell in ...
Read Full Post
It was over a year ago when a terrible tragedy befell a good family. While driving home at night, close to their house in DHA Phase 4 on main Khayaban-e-Badar in Karachi, a middle aged couple was blind sighted by a speeding vehicle. The fierce impact of metal gnashing on metal lasted several seconds, dragging their car sideways for what felt like an eternity. Both occupants were left hurt. The husband, a tall and kind-hearted man, usually armed with a ready smile that I automatically recall when I think of him today, suffered a head injury. Here, he performed one last ...
Read Full Post
Cricket is not just a game in Pakistan; it is the blood of this nation. Thus, it is only natural that the hopes and dreams of 180 million people are placed on the shoulders of 11 men in green. Every cricket enthusiast in Pakistan was busy guessing who the 'chosen ones' for the squad were going to be before the names were finally unveiled by the National Selection Committee. Senior players like Kamran Akmal, Shoaib Malik and Umar Gul were dropped while pace bowlers like Sohail Khan, who last played international cricket in 2011, made a comeback. What came as a surprise to everyone, ...
Read Full Post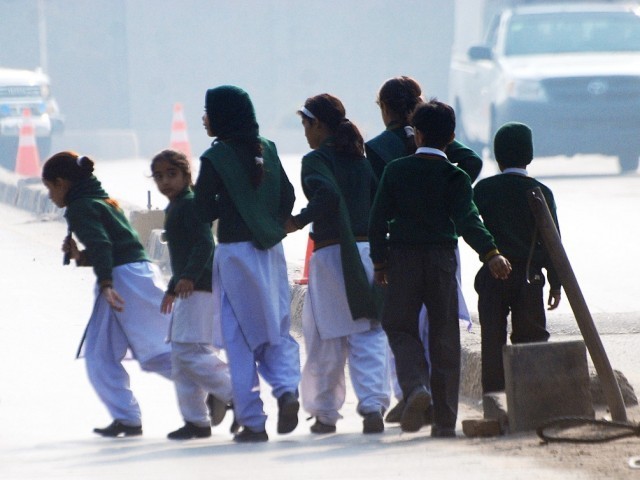 What started as a usual day for many school-going children – with the routine hustle bustle of school life, class work, worries about upcoming exams, excitement about the winter holidays and carefree play and discussion with friends – sadly turned into a series of incomprehensible and barbaric acts of terrorism with chaos, injury and death all around. When we, as adults, are still grappling with how and why someone would take young and innocent lives, the shock, insecurity and trauma the children will be experiencing may be manifold. The acts of terrorism are random, beyond comprehension, a deliberate attempt to harm and leave both ...
Read Full Post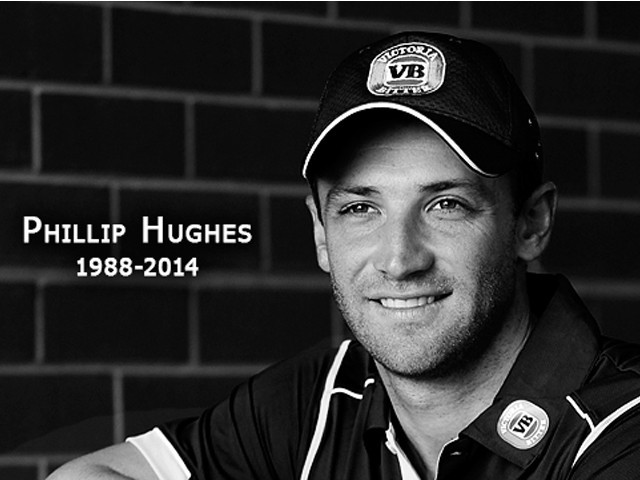 With just one week left to his 26th birthday, Phillip Hughes left the cricketing world, leaving us shocked and saddened, after having fought bravely for three days. He incurred a head injury by a Sean Abbot bouncer in a freak incident during a Sheffield Shield match. At the age of 20, this miraculous country-side batsman made his way into the Australian Test side against South Africa at Johannesburg back in 2009. His very first fall in Test cricket on nought was on a bouncer bowled by Dale Steyn which he, in pursuit of slashing it over the slips, edged to Mark Boucher. South Africa thought they had found the weakness ...
Read Full Post
Something strange happened when Imran Khan fell off the forklift during his rally yesterday. Not only was I concerned for his safety, but I stopped in my tracks at the realisation of the fact that we cannot lose a leader like him. He is an upcoming leader who paved his way in to the broken hearts of millions. With or without Khan, people have decided to vote and demand for a new system, a new dream and a new risk. It was as if everyone felt what I felt as tweets, statuses, and love poured in from all corners of ...
Read Full Post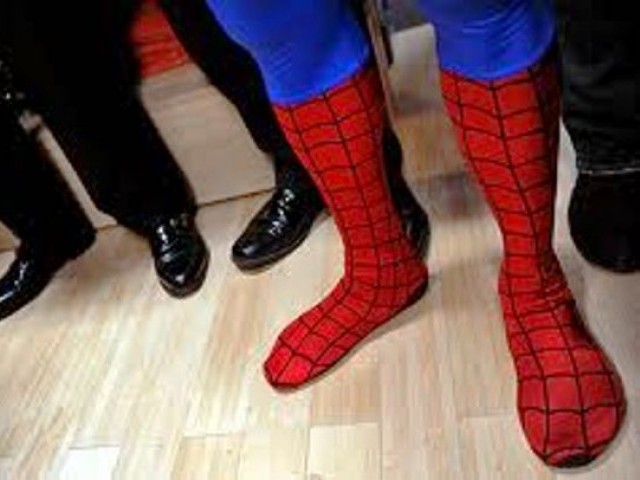 Spider-man crashes into glass-walled buildings and comes out the other side, bruise-free. Batman drives into buildings, breaking the main entrance and leaving from the other end again, free of injuries. In fact, such a feat is the norm in Hollywood, Bollywood and I'm sure Lollywood as well. Little did I know that one such super-hero feat would also be my fate some day. It all began on a cold morning in 2009, when hundreds of students from the College of Business Management (CBM) in Karachi gathered to get registered for the semester. It is important to mention here that students of ...
Read Full Post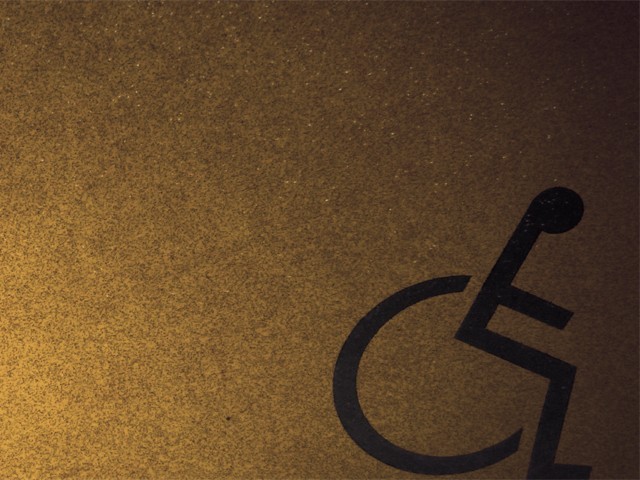 We have all heard the song "What doesn't kill you makes you stronger" but to say that injury makes you humble was a true revelation to me. From the confident stride of an excited corporate newbie to the shattered step of an injured daughter, I have seen it all in the past month. I ruptured ligaments of my right knee at a friend's surprise birthday party around two weeks ago. For those oblivious and medically illiterate chaps such as myself, that's when your muscles around the knee (ligaments) tear due to irregular twist of your knee. It's an injury that footballers sport, but trust me, ...
Read Full Post