If someone can be trusted to pull off a stellar performance in a female-centric movie, it is definitely Kangana Ranaut. Ranaut has been one of those resilient actresses who can very well manage to carry a film solely on her shoulders. Despite controversies, criticism and poor performances by the rest of the cast, she has never failed to amaze us. Her movie Queen, for example, has been the best performance of her career, setting a precedent for contemporary actresses to follow. Her performance in Tanu Weds Manu Returns was also exemplary and overshadowed all the other actors in the film. Now in and as Simran, we ...
Read Full Post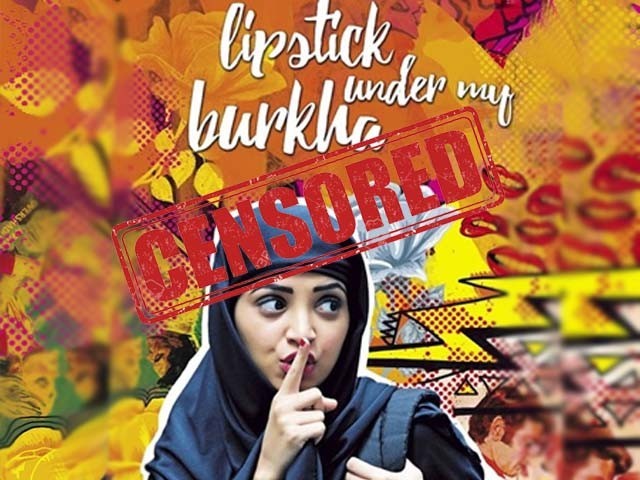 The deliberate silencing of women's voices is a universal phenomenon; only the extent of it differs in different parts of the world. In a country like India, where women face a multitude of challenges, a desperate re-writing of the dominant male-centric narrative is required. And what better medium in India than the film industry to challenge the dominant narrative? This is what Prakash Jha thought when he set out to produce his latest movie, Lipstick Under My Burkha. The film is a sexual comedy, revolving around four independent women who, tired of being shackled to misogynistic norms, decide to break ...
Read Full Post
It takes ages to find a plot that has the tendency to showcase different emotions, scenarios, and the journey of life i.e. transformation of one's identity.   Manjhi: The Mountain Man is one such story that shares a tale of a man who believes in love, humanity, arrogance, friendship and doing what's needed in his capacity as an individual to bring a change. It is based on the true story of Dashrath Manjhi, an unsung hero and legend who proved that nothing is impossible to achieve. The film is directed by Ketan Mehta and features Nawazuddin Siddiqui for the lead role of Manjhi. Manjhi has an able team to ...
Read Full Post
In the midst of increasing inter-cast marriages and prevailing women suppression, NH10 encourages India to plunge into liberalism and women empowerment. The movie is a superb attempt at addressing issues soaked in violence and injustice amongst the sexes. Anushka Sharma, after her girl-next-door roles, emerges as a revolutionary body in NH10, portraying a powerful woman who takes an initiative of saving her husband by fighting under adverse circumstances. There are astounding progressions in her character throughout the movie – from a modern corporate woman to a fearless fighter. NH10 opens with a vivid image of a lively couple Meera (Anushka) and Arjun (Neil Bhoopalam) living in Delhi. After a ...
Read Full Post
Jutt and Bond was where most of us first saw Fawad Afzal Khan. He was a skinny, lanky, clean shaven guy with bangs. Soon after, we were surprised to see him as the lead singer of Entity Paradigm (EP), a Pakistani nu metal band, with his husky, soulful voice and that pained musician look. That was when we, the female population of Pakistan, said to one another, "Hey, this guy's not bad looking." But little did we know that he would soon be making waves and creating magic on TV and the big screen. By frequently featuring in commercials, a few songs and TV serials ...
Read Full Post
A seasoned and intellectual filmmaker needs only a few characters, a bit of detailing and some good incidents to share with his audience, to create magic. That's what Homi Adajania proved with his latest venture Finding Fanny.  The entire movie revolves around five main characters, a grungy old Dodge and a not-so-lucky cat. Adajania's first movie, Being Cyrus, was all about Parsi families and their intrigues, which turned out to be quite a hit since it was something a lot different than the usual masala flicks, released back in 2005. After almost nine years, he marks another movie based on a typical Goa lifestyle. ...
Read Full Post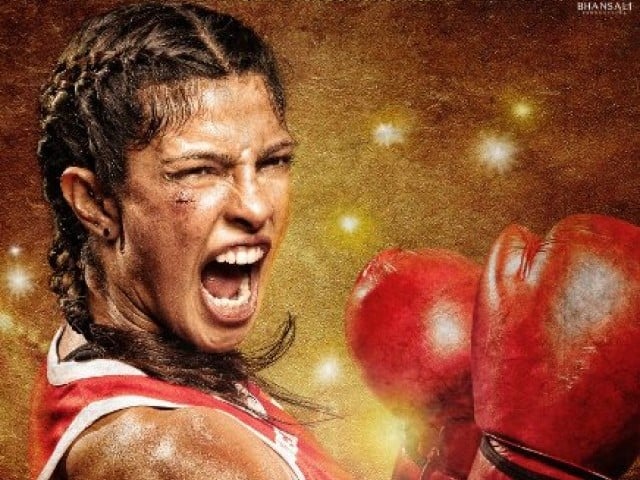 When you think of movies under the Sanjay Leela Bhansali banner, you think of epic romances, of the colours blue, grey, and black, of love and passion, and women dancing in the most extravagant of lehngas. But the last thing you would expect from a Bhansali movie is a story about a young girl trying her luck in the patriarchal field of sports. This is why the movie Mary Kom was pleasantly surprising. But Mary Kom coming from a big production house is not why I liked it. I liked it because of the following reasons: 1) It is a biopic. This kind of cinema is really inspirational and it ...
Read Full Post
Born and bred in good ol' Lahore, this Lahori munda has done us proud in many fields. His claim to fame is painting, singing, dancing and acting. With his adverts zapped nationwide on billboards and television channels, singing and dancing to his own composition, Ali Zafar goes around painting the town yellow and red. Shuffling between the neighbouring Indian film industry, local adverts and composing albums, he is a busy man, yet he was kind enough to take my call whilst driving back home from his dentist appointment. Given the lack of time and opportunities to meet him, I managed a 'lightning round' with him ...
Read Full Post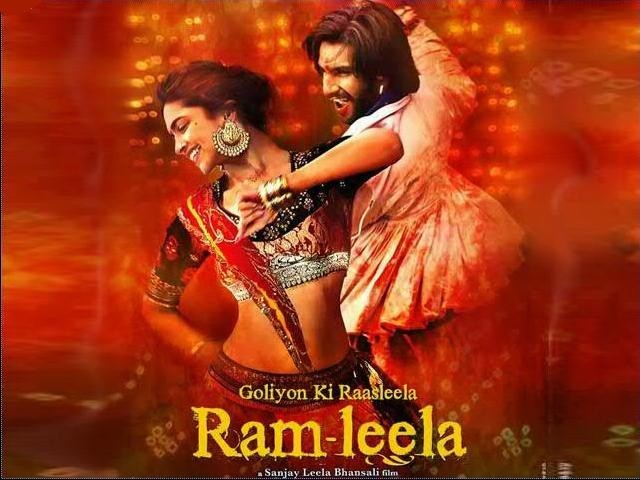 The moment I saw the first promo of Sanjay Leela Bhansali's film Ram-Leela, I decided I had to watch it. I did not think that it would change my views about world cinema, nor was it the most captivating promo one would ever see; but it did look absolutely stunning. I knew that it would be nothing less than a visual treat. However, before you classify me as a die-hard fan of Sanjay Leela Bhansali, let me clarify. I am not a huge Bhansali fan, I particularly did not like Hum Dil De Chuke Sanam (HDDCS) or Devdas and I could not bear Saawariya for 15 minutes. Having said that, ...
Read Full Post
It has been exactly a month since the world lost the superstar, Rajesh Khanna. However, I feel that when an obituary becomes adulatory, it stops being honest. Does an obituary need to be a blind obeisance of the person who died no matter how big or small he or she is? Why take the human out of an obituary and make a person look like an infallible supernatural force? If you read the pieces written on the film star Rajesh Khanna after his death, most of them ignored his human frailties, his weaknesses, his failings and his tragic and lonely ...
Read Full Post