Dear Imran Khan, Let me start by offering my sincerest sympathies on the tragic end of your relationship with Reham Khan. I have, since I was a boy, held admiration for your achievements, and have read all books written by you, and therefore know how dearly you hold the institution of marriage, and how earnestly you wish for such a partnership to succeed. I also realise that you were hurt by the sad end of your first marriage, and must have entered your second one with every intention for it to succeed. These things considered; the differences between you and Reham ...
Read Full Post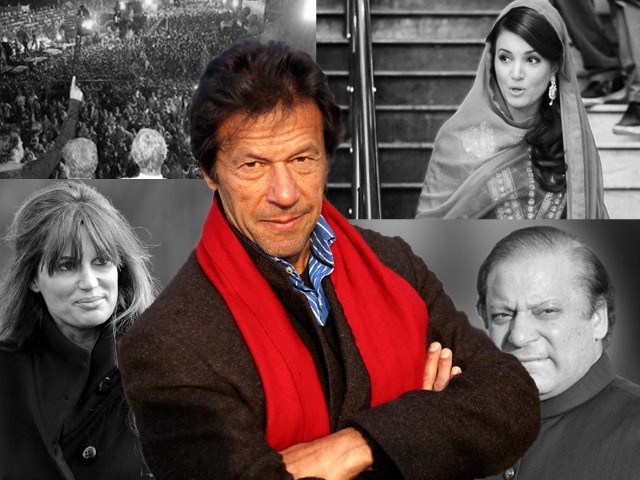 In case you live on a different planet, or because your Wi-Fi hasn't been working, the famous cricketer turned politician turned youth's so-called choice just filed for his second divorce with Pakistan's now former First Lady, Reham Khan. The reason stated is due to 'differences' and that they did 'not get along' anymore. It is said that the divorce is being filed with mutual consent. Imran confirmed the news of his divorce on Twitter saying, This is a painful time for me & Reham & our families. I would request everyone to respect our privacy. — Imran Khan (@ImranKhanPTI) October 30, 2015 I ...
Read Full Post
Reham Khan, in an interview for IndiaToday, advised women to "stop complaining", and expressed her disapproval of their constant 'whining' and self-pitying. Perhaps I should try putting my male privilege to good use by whining on their behalf for a short while? The cover of IndiaToday featured a clichéd garden shot of Mrs Khan with her children; bound in a moment of sweet domestic bliss witnessed often in magazines, seldom in cooking oil commercials, and never in real life. Beneath the saccharine image, in bold white, are printed familiar words of conformity to the patriarchal system that drive Xanax sales ...
Read Full Post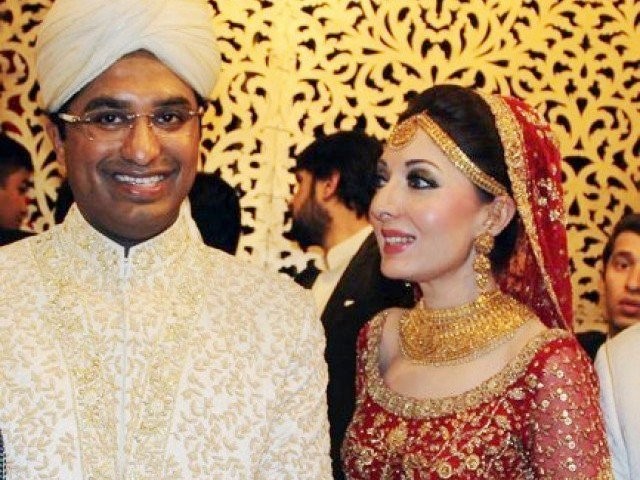 The coverage of Sharmila Farooqi's nuptials on national media and the hype associated with it had all the hallmarks relevant for a royal fairy tale wedding. The glorification of the ceremony, pictures of opulence and extravagance, and a happy couple starting a new phase – the event represented everything good in life. Unfortunately, these were pictures of beautiful dresses and lavish feasts set in the backdrop of an impoverished country. Photo: Aysha Saleem This is not the first political wedding on which the national media went gaga. A couple of months ago, we had the Imran and Reham Khan wedding madness, that ...
Read Full Post
You know you have done something very, very wrong when distraught, infuriated parents who have lost their children can still find the strength to tell you they don't appreciate your show of solidarity. That was exactly the public embarrassment that Pakistan Tehreek-e-Insaf (PTI) Chief Imran Khan had to face when he bothered to show up at the reopened Army Public School, Peshawar – the scene of a heinous attack that killed over 130 children and shocked the nation last month. I hope that Imran Sahib and the PTI leadership uses this as a wake-up call that they have kept this nation, their own voters, waiting for ...
Read Full Post
There are occasions when the misogyny and gender-bias that exists in Pakistan becomes more obvious than ever. Imran Khan's wedding to Reham Khan has been one such occasion that has brought to light the underlying and inherent concept that an "honourable woman" needs to have certain pre-requisites. On the top of that list is this: she must not be a divorcee. For most men of Pakistan, even the so-called educated ones, the only women of honour are their own mothers, sisters, wives and daughters. Any other woman's repute, especially that of a divorced woman, is something they can plunder, especially if she ...
Read Full Post