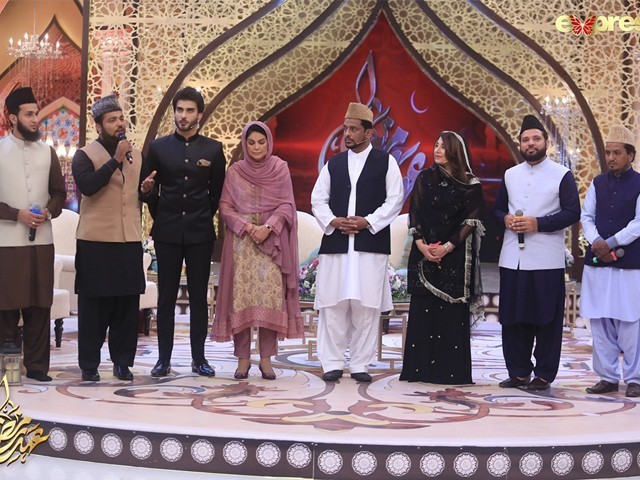 Every year, the month of Ramazan comes loaded with blessings. It is perceived as an opportunity to cleanse one's self with spirituality and devotion. In the holy month this year, Express Entertainment started a series of segments for its valued viewers in order to revive their spirituality and refresh their souls. The program, titled Ehed-e-Ramazan, went quite successfully last year, and this year as well it has received an unprecedented response from viewers while drawing universal acclaim. Hosted by Javeria Saud and Imran Abbas, two of the most celebrated icons in Pakistan's entertainment industry, it is clear why the show has resonated with so many. The program ...
Read Full Post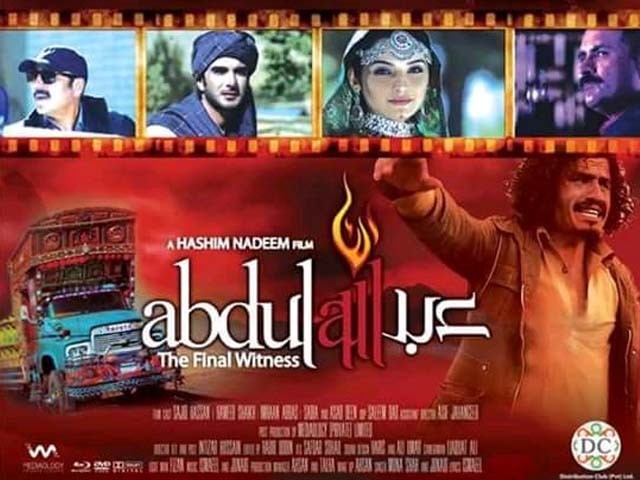 Pakistani cinema is going through a phase, especially after banning Indian movies in the country. Two things are in dire need; firstly, the release of a movie at least every week, and secondly, every movie released should have an entertainment quotient attached to it. Recently, Hashim Nadeem's Abdullah: The Final Witness was released in the cinema houses of Pakistan. The movie features Sajid Hassan, Hameed Sheikh, Imran Abbas, and Sadia Khan in pivotal roles. Now let's see what it has to offer to its viewers. The movie features Sajid Hassan, Hameed Sheikh, Imran Abbas, and Sadia Khan in pivotal roles.Photo; Screenshot The story revolves around Abdullah (Hameed Sheikh), a ...
Read Full Post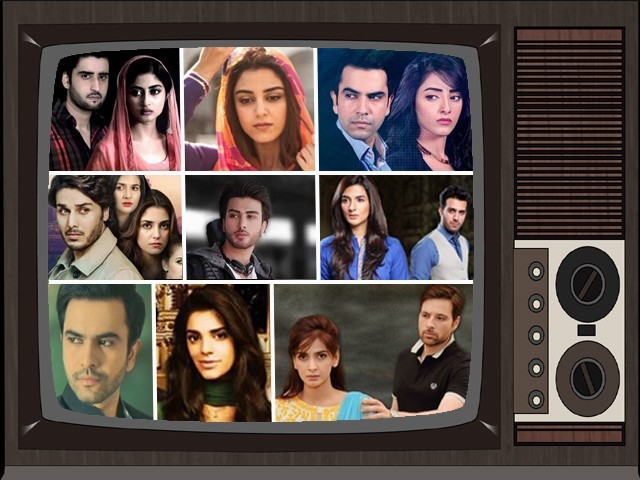 2015 was a year filled with lots of emotions, drama and masala for the Pakistani drama industry. We have a set of directors, actors and producers who have always made much applauded dramas, while on the other hand, we have a pool of artists who are always set to bring out taboo topics and make an impact. The dilemma to decide which of the dramas rightfully made it big due to its content and which were given overrated popularity for the love of cast and locations is still unanswered. I feel this confusion will always start a heated debate within the ...
Read Full Post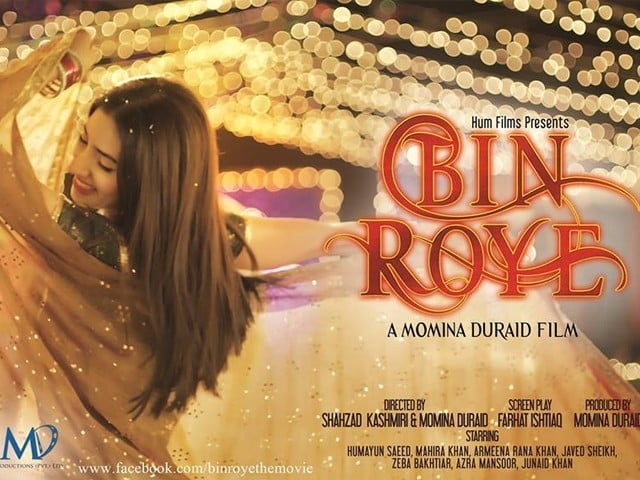 Bin Roye's premiere was held at Nueplex Cinema yesterday and the entire setup was done up beautifully with motiyas (jasmine) used as a pretty backdrop. It was a star studded night, boasting of celebrities from the star cast of Bin Roye – Mahira Khan, Humayun Saeed and Armeena Khan along with Behroz Sabzwari, Shehroz Sabzwari and Syra Shehroz who were there to support Javed Shaikh. Bushra Ansari, Imran Abbas, and Angelina Malik also dropped by to show support for the cast and the movie. Mahira plays the lead role as Saba, while Humayun plays the role of her cousin Irtiza. Javed Shaikh and Zeba Bakhtiar are casted as ...
Read Full Post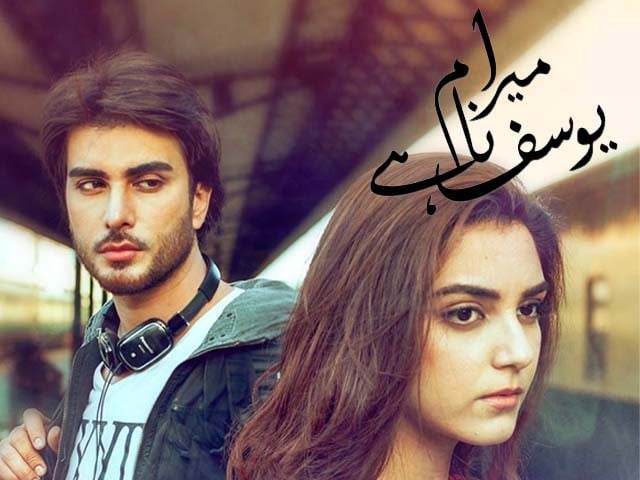 Mera Naam Yusuf Hai (MNYH) is the latest offering from the famous pen of Khalilur Rehman Qamar and A Plus – a channel which is fast making a name for itself against the top three rival drama channels Geo, ARY and Hum TV. MNYH's first episode has all the ingredients of a typical love story: a chance meeting between two strangers on a train amongst a lot of 'mohabbat-key-dushman' type relatives, a male protagonist with little or no career prospects except his music and a female protagonist caught in the middle of a war with her parents, who are ready to marry her off to the nearest uninteresting relative as ...
Read Full Post
Jutt and Bond was where most of us first saw Fawad Afzal Khan. He was a skinny, lanky, clean shaven guy with bangs. Soon after, we were surprised to see him as the lead singer of Entity Paradigm (EP), a Pakistani nu metal band, with his husky, soulful voice and that pained musician look. That was when we, the female population of Pakistan, said to one another, "Hey, this guy's not bad looking." But little did we know that he would soon be making waves and creating magic on TV and the big screen. By frequently featuring in commercials, a few songs and TV serials ...
Read Full Post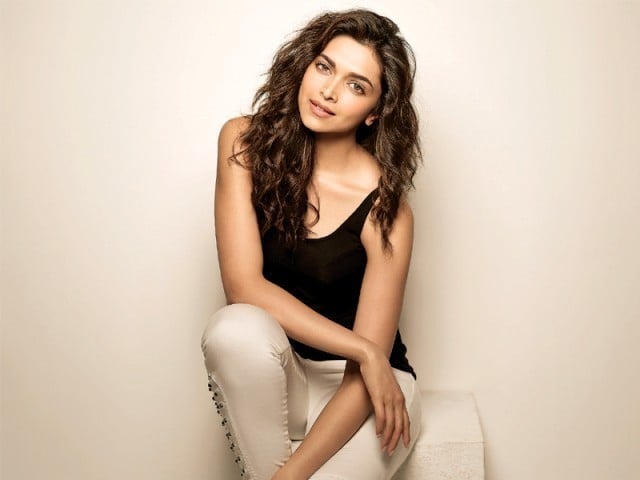 Times of India hailed a sexist headline along with a racy capture "appreciating" Deepika Padukone's cleavage. But wait, this is not the news. When Padukone refused to be treated like a piece of meat and lashed back by questioning the leading daily's standard of journalism, this much awaited outburst started making waves globally.  Supposedly India's 'LEADING' newspaper and this is 'NEWS'!!?? pic.twitter.com/D3wiVVXuyM — Finding Fanny (@deepikapadukone) September 14, 2014 Dont talk about Woman's Empowerment when YOU don't know how to RESPECT Women! — Finding Fanny (@deepikapadukone) September 14, 2014 YES!I am a Woman.I have breasts AND a cleavage! You got a problem!!?? — Finding Fanny (@deepikapadukone) September 14, ...
Read Full Post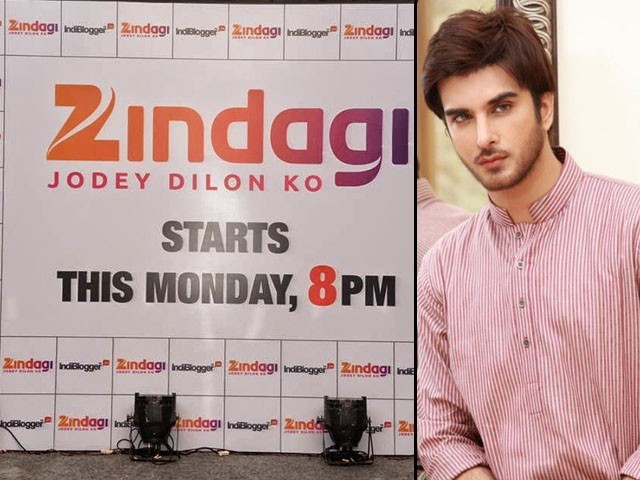 The screen came to light and the hall in Taj Hotel, New Delhi, was suddenly filled with loud echoes of applause. Sitting in a corner, I also participated in the emotional event, clapped with all my heart and tried to gather all the thoughts going through my head. I couldn't believe that such a great step was being taken during my lifetime. Team members of the Zee Zindagi channel and Imran Abbas, a Pakistani actor, accompanied by Sultana Siddiqui, a Pakistani director, were attending a video conference with a gathering of bloggers from Delhi. Imran was in Mumbai and he spoke to ...
Read Full Post