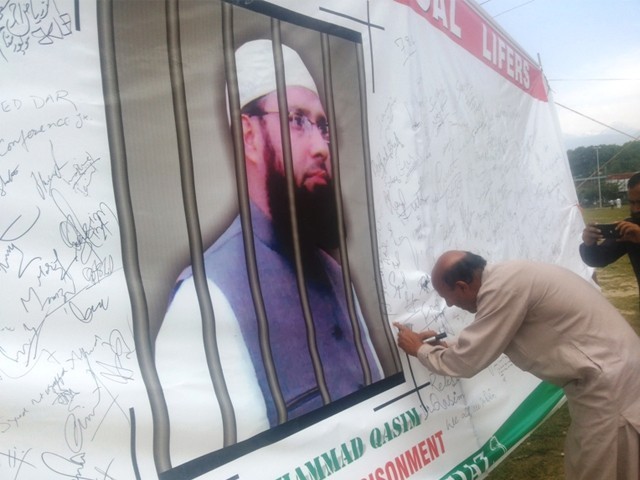 A few days ago, I celebrated my 19th birthday without my parents. No, I am not an orphan. But the conflict in Indian-occupied Kashmir (IoK) has ensured I live like one.  I was born in Srinagar. My father, Dr Ashiq Hussain Faktoo, spent nine years in prison before I was born. He was briefly released and then arrested within months of my birth. It has now been 19 years that I have not seen him under the open sky. He is one of Kashmir's longest-serving political prisoners, having languished in jail for 25 years now. Sometimes I want to tear the prison down and carry ...
Read Full Post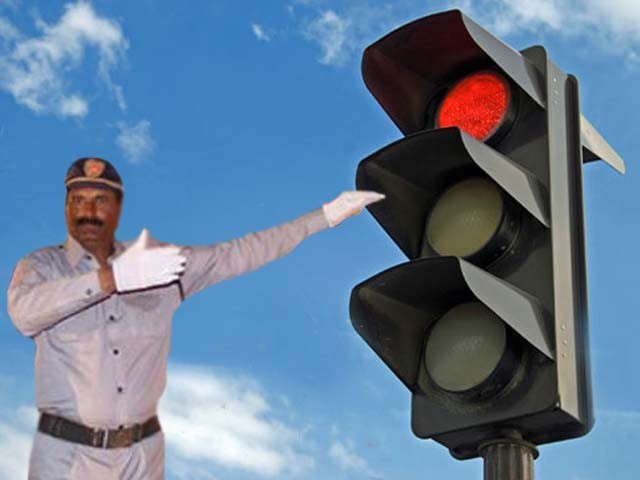 A few years back, I stopped at a red light and my car was hit in the rear by a taxi driver. A crowd soon gathered and a traffic policeman came over and blamed me for the accident. "You're not supposed to stop at traffic signals, even if the light is red," he said. "You should slow down, look left and right and go across without getting hit, or hitting another car." "But what about the traffic rules?" I protested. He laughed contemptuously. "Rules are made to be broken. If everyone followed the rules, the country would collapse." By this time, the crowd was baying for ...
Read Full Post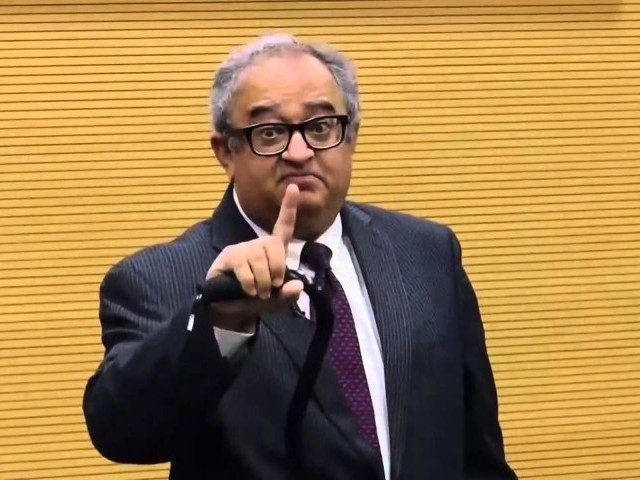 Unless you're fairly active on Twitter, and/or have a genuine interest in expat Pakistanis who are active within sociopolitical circles, you might not be aware of who Tarek Fatah is. Originally from Karachi but now based in Canada, he writes a regular column for one of the country's largest newspapers and has a frequent broadcast presence. In addition to this, he is a staunch critic of virtually everything Pakistan. His criticism of Pakistan has its merits. However there are times where the gap between the truth and what Tarek Fatah perceives to be the truth is larger than the Grand ...
Read Full Post
Every psych unit in the world teems with patients who confess a desire to do the morally unthinkable, or legally dubious. What separates them from the garden-variety criminal is their lack of control over their own thoughts and behaviours. Imdad Ali, a 50-year-old citizen convicted of murdering a cleric many years ago, is a known schizophrenic. His condition has been verified by a government psychiatrist, Dr Tahir Feroze, among others – who, reportedly, has also demanded pardon for Mr Ali on medical grounds. Schizophrenia is a condition characterised by hallucinations, illogical thoughts, and bizarre or even aggressive behaviour. The sub-type of 'paranoid ...
Read Full Post
The Pakistan Electronic Media Regulatory Authority's (PEMRA) latest directive – asking Aaj News to apologise for airing 'controversial' and 'sectarian' views during a Ramazan transmission reeks of nothing but double standards. Many have argued that Hamza Ali Abbasi's bold step towards stirring, much needed, dialogue regarding the plight of Ahmadis and the demagogic blasphemy laws was bound to have serious repercussions. And they weren't wrong. Mere hours later, Shabbir Abu Talib and Kokab Noorani openly declared Abbasi's discussion an act of 'treason'. On national television. Consequently, PEMRA, believing itself to be the sacrosanct upholder of morals banned both shows for indulging in provocative, non-serious and irresponsible conversations on television during the ...
Read Full Post
While trying to decipher governing policies of the world, I find that western countries are edging more towards moderation and tolerance while Muslim countries, on the other hand, are becoming more narrow-minded and intolerant. Pakistan has jumped onto the bandwagon of intolerance with the induction of its new cybercrime bill. In spite of various objections, criticisms, and numerous online and offline protests, the National Assembly Standing Committee on Information and Technology forcefully approved the final draft of the cybercrime bill 2015, without making any amendments, and has sent it to the National Assembly for approval. The use of the word 'forceful' is due ...
Read Full Post
We, Pakistanis, are a bit slow in understanding and following the laws of our country. True, sometimes they are ridiculous but not most of the time. Obviously, there is a reason why our lives are defined by rules whether statutory or social in nature. All it takes for a pandemonium to ensue is the absence of logical and understandable set of laws, such as the one we experience when we are stuck on the roads of Karachi. Recently, Karachi Traffic Police announced imprisonment of six months to two years for breaching traffic regulations. This includes going the wrong way on a one-way road, breaking traffic ...
Read Full Post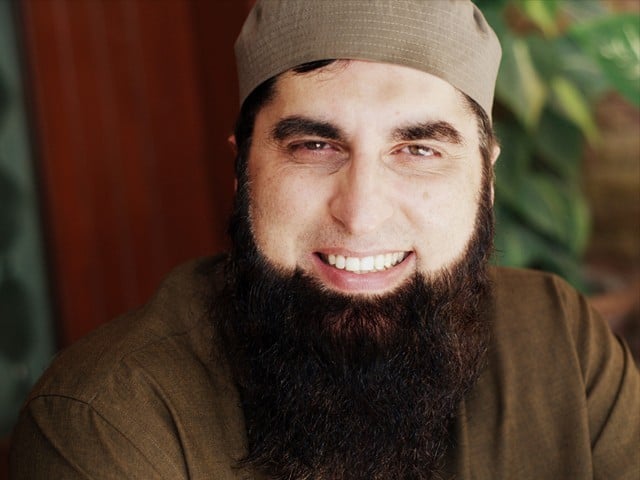 The year was 1990. Junaid Jamshed was at the height of his career when a petition was filed in the Federal Shariat Court of Pakistan that the punishment for blasphemy under Section 295-C of Pakistan Penal Code is not appropriate under the light of Quran and Sunnah. Until then, the punishment could include life imprisonment, fine or death. The petition suggested that only the death penalty could be the right punishment for a blasphemer. It was a tumultuous time in the Pakistani political landscape.  The year saw a change of three Prime Ministers- the ousted PM Benazir Bhutto, the caretaker ...
Read Full Post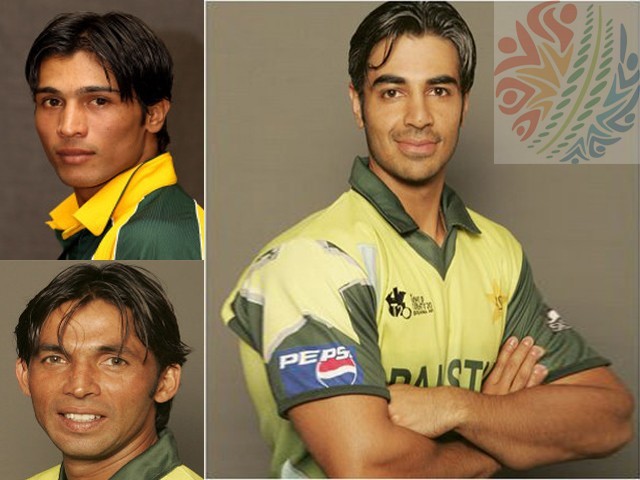 Salman Butt, former captain of the Pakistan cricket team, recently pleaded for a revival of his career, which was truncated after he was banned for spot-fixing in a Test against England in 2010. His fellow pacemen Muhammad Asif and Muhammad Aamir were also banned by the ICC after being found guilty of deliberately contriving no-balls. So did their offence deserve such punishment? The English Premier League in Europe was recently tied to a match-fixing scandal. Liverpool's 2009 Champions League match against Debrecen is now being deliberated as a fixed event. Europol director Rob Wainwright had announced that a Champions League match played ...
Read Full Post