In the current inhospitable economic climate prevailing in Pakistan, leading to rising inflation alongside a worsening trade and fiscal deficit, the nation desperately needs a solution to these growing list of problems. While it is fairly simple to understand that an increase in exports will benefit the economy, the method through which this can be achieved is a slightly more tricky question to answer. Exports will help pave the way towards economic prosperity by improving Pakistan's Balance of Payment (BoP), but policies which try to lead Pakistan in this direction can only be implemented once we address the question: why does Pakistan have ...
Read Full Post
Last month, the rupee plunged to its lowest in nine years. A banker friend called me and said, "If you have dollars, don't sell them, if you don't have dollars, buy them. The market is plunging and by the evening you will need Rs120 to buy a dollar." This was very alarming since I am in the import business and would have to sustain big losses if the free fall continued. In the evening, the price of eggs had shot up by Rs10 to the dozen. Why? In response, the shopkeeper said, "Don't you know? The dollar has gone up sharply." Pressed further, he said, "I buy ...
Read Full Post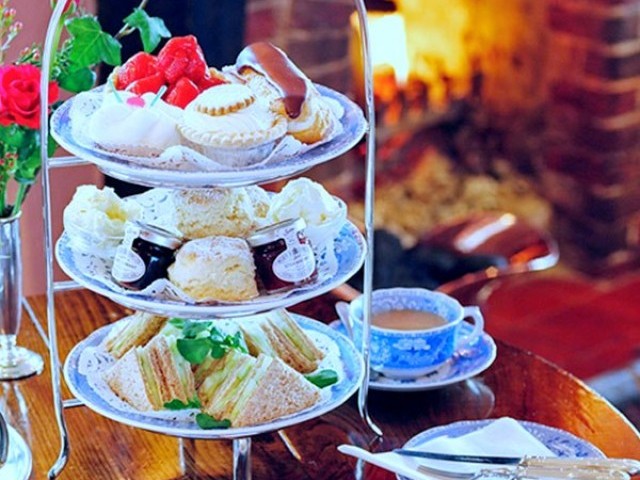 It is a truth acknowledged in the subcontinent that no meeting is complete without a cup of chai (tea). The freshly brewed combination of masalas, cardamom or a frothy cup of doodh pati touches the tip of the tongue, instantly refreshing one's mind. Some have even argued that chai purifies their souls. We all certainly love our tea!  The addiction is tremendously mind-blowing, in its literal sense, and on a serious note, I often think Pakistani and Indians need a tea rehabilitation centre. When have you last visited a household where you weren't offered chai? The alternative options are, of course, thanda (cold drink) or pani (water), but the fervour of making fresh chai for the guests is ...
Read Full Post
In a cosmetic democracy like Pakistan, the quest for securing or preserving political power is doomed to end in failure without a nod from the establishment which is the power behind the throne. Whether the regime is military or civilian, the establishment needs to have a political constituency. This explains why every military government in Pakistan cultivates relations with some political forces and tries to cobble together a political arrangement to further its interest. In my opinion, democracy in Pakistan is "off" the people, "far" the people "buy" the people! Talking of democracy reminds me of Bilawal Bhutto when, on ...
Read Full Post