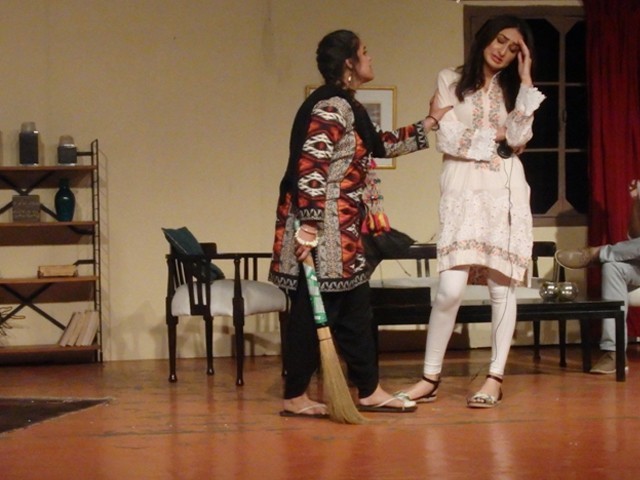 Parday kay peechay starts off with a typical scene at a funeral—relatives, both close and distant, feigning sadness for the deceased, backbiting aunties, and, of course, as is custom in Pakistani society, talk of rishtas. The play revolves around the family of the late Mr Kazmi attempting to gain a stronger financial footing by convincing one of his daughters, Alia, played by Shanze Hasan, to marry the son of an American businessman. However, Alia's sister, Leena (Alina Salahudin), wants the American boy for her own self, and thus pursues Daniyaal, played by Saad Mirza, while comically setting up mean-girl-esque pitfalls ...
Read Full Post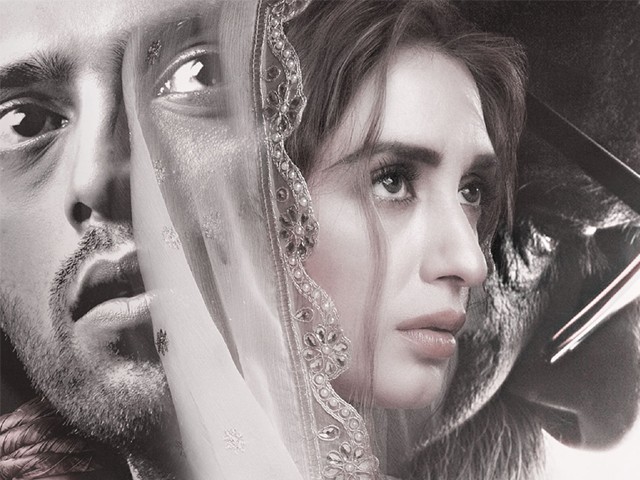 This Mother's Day I took my mother out on a date to watch Pakistani cinema's latest flick Mah-e-Mir. Luckily, it has not been banned as yet. I am not a movie buff per say, but I do end up going to the cinema every other week to take a break from reality. So, I hardly ever read movie reviews before watching movies. I like to watch a movie with a blank mind, having nothing to compare it with and judge it based on the entertainment value. I went in judging from the title that Mah-e-Mir would probably be based on the ...
Read Full Post
Mah-e-Mir, a film directed by Anjum Shehzad and produced by Syed Noor in collaboration with Momina Duraid was released on May 6, 2017. I believe it has outdone all other Lollywood films in terms of language and cinematography. The star studded cast includes Fahad Mustafa (Jamil), Sanam Saeed (Naina) Iman Ali (Mehtab Begum), Manzar Sehbai (Dr Kaleem) and Alyy Khan (Nawab Sahab). Sanam SaeedPhoto: Facebook Alyy Khan.Photo: Twitter The thematic concern of the film is to decipher between feeling and mood, voice and gesture, imagination and reality. The opening scene and dialogue are truly mesmerising. "I sat in solitude, but then ...
Read Full Post
Open letters are the new 'in' thing. Everyone, while not busy taking selfies or engaging in internet wars, is writing them. Unlike personal letters that are addressed to and only read by the person intended, these have a universal appeal. Hence, I decided to write a few of my own, a series of them in fact. Here is the first one: To Hamza Ali Abbasi from an Online Jihadi. Hazrat Hamza Ali Abbasi Sahib, My heart sank when I saw the trailer of your upcoming movie, Jawani Phir Nahin Ani. And it sank even further to the bottom of the very pool you were seen ...
Read Full Post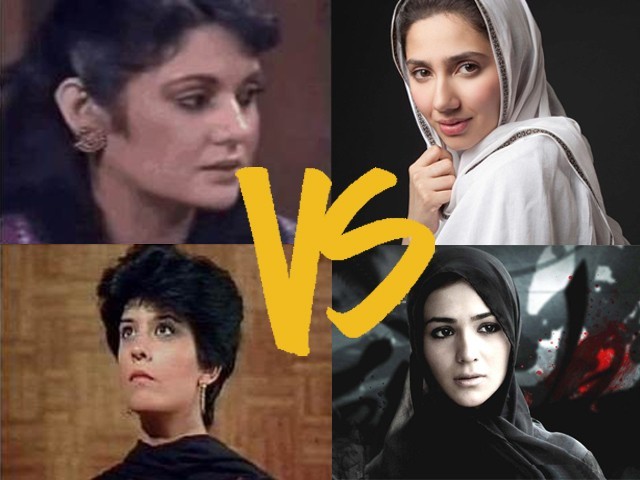 Hello Pakistani filmmakers and television producers, my friends and I exist in this country too! There are two types of Karachi girls shown in Pakistani dramas and films – she's either "bholi bhali" ,"seedhi saadhi", "masoom" larki or a complete "chundaal" aurat out to snatch your "bhola bhala", "seedha saadha","masoom" man! One of the reasons why I can't watch anything "Pakistani" these days is because I can't see a representation of women like myself on TV. I yawned when people fawned over Khirad – I was pissed off that a smart woman like Mahira Khan would take on a role so ...
Read Full Post
Winter is nearly over in Karachi and I can already see billboards of Iman Ali modeling for lawn. This is just the beginning of the lawn madness in Karachi. Every year, designers hold exhibitions selling overpriced lawn where mobs of women claw and push each other to get the best pieces. Even if the prints are a big disappointment, women will still wait in long lines at exhibition venues. Aunties gone wild I made the mistake of attending one Gul Ahmed lawn exhibition. While I was standing at the counter, a middle-aged aunty came and pushed me from behind because I had asked the ...
Read Full Post