The squeaky voice of a trolley passing by woke me up. I was on a hospital bed. I slowly tried to get up while still trying to remember what brought me here. I was alone in the room, and the bed next to mine was neatly made up, with fruits and snacks lined up on the edge of the wall. 'I had to be somewhere really important' was all that I could remember. But where exactly? Nowhere! It was all just an illusion, a very dangerous one. I later learned that I have been diagnosed with bipolar disorder (or maybe it was ...
Read Full Post
If I sit here, in this room for just a moment, what would change? What would happen? Just a minute, one moment. All to myself. Would the world change if I let myself forget about it? It forgot about me. It forgot about me a long time ago. So now I sit here frozen. Frozen in time. I can't move. I'm trying so hard, but I can't. I sit here staring at my legs, willing them to work. I'm willing myself to move, I swear. My legs won't work. My feet won't move. My toes won't wiggle. The room is so small, all I can feel are ...
Read Full Post
Hercules 'filtered' through the kitchen wall one day, but it was not his unconventional entrance or his massive djinn like physique on that occasion that made me stare at him blankly. It was that I was not used to seeing him anywhere except in the study. When I inquired so, he shrugged and walked around the kitchen, peering at the various appliances, finally stopping at the toaster. "What's this?" I allowed myself to reflect briefly on the irony of someone as powerful as Hercules being stumped by a kitchen toaster before explaining and offering to toast some bread to demonstrate, but he took the slice of ...
Read Full Post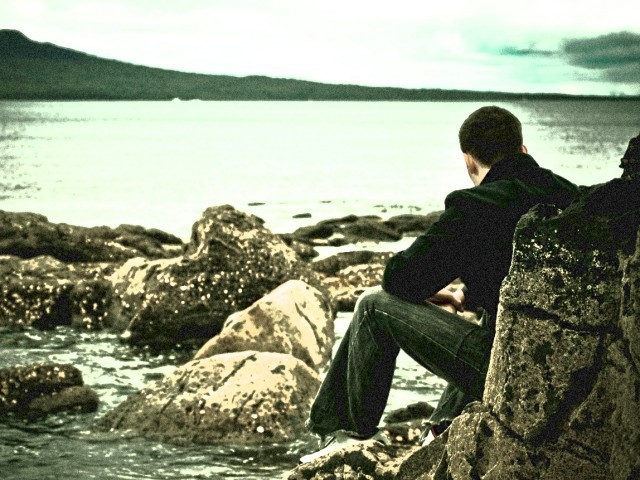 "Ghaffar, do you know that this is a dream? Only my ideas are real, the rest of all of this," pointing to the room, the fireplace, the walls, and a recent family picture "is just an illusion." "Yes father, I know but I don't want to accept it. You say anything is possible once one works for it. Why then can't you come back?" "Some things are permanent, my son. And death is one of them. But look, there is always a catch. Death is permanent, but you meet me in dreams, and so I could be this plant in your ...
Read Full Post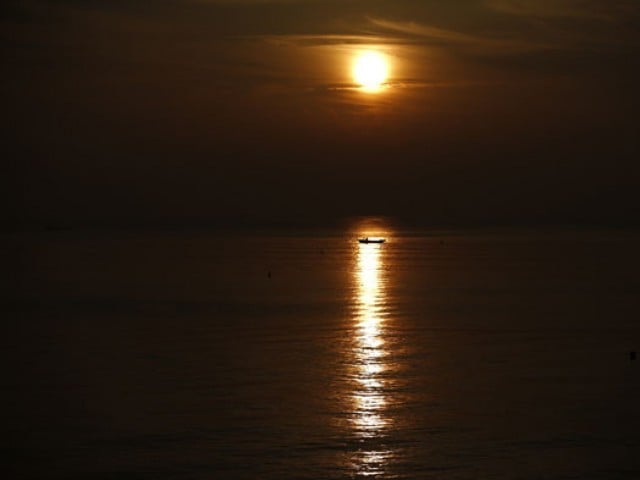 In the centre of a wave of silence, where I sit inside a shed, You are the tools that I have used to build this home. When people debate about You, You sneak into the smile that travels across my face. You are in the noise that is aroused but more so in the silence that follows. Because what is every word but a pointless effort to imitate the sweet pleasure which roams casually inside silence? Your name is constantly provoked in different forms, in different accents, and You are denied in different languages, in different ways. Lives are spent in defending ...
Read Full Post
This piece is a work of fiction. Any resemblance to real persons, living or dead, is purely coincidental. She was backstage, about to start her show depicting her ideas to the audience. To benefit millions of listeners, the director had claimed whilst widening his hands, fitting the million in a pocket of air. Suddenly, the assistant event manager ran to her with a tension that was coming out of its disguise. "Please enter exactly after five seconds." "Okay." She looked at her watch and time looked back, scanning her without moving. She began to sweat, waiting for it to budge. Just as a small smile climbed down time's lips, ...
Read Full Post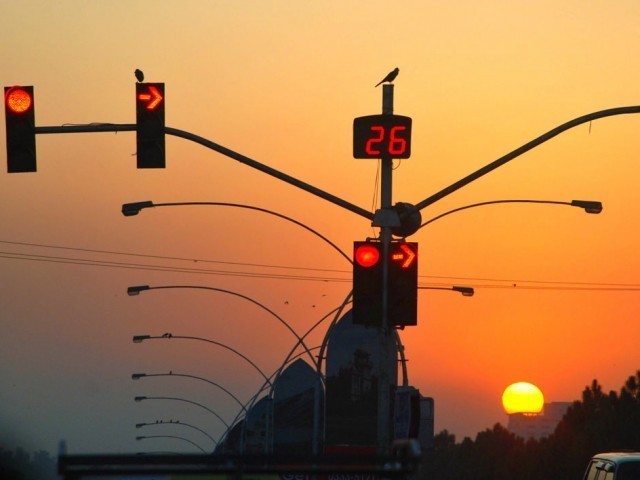 Public security measures taken in Islamabad are often regarded as anathema. A few years back, the police checkpoints and barricades around the city made our once-serene little town look more like a sister city for Baghdad than Ankara. Of course, recent rains temporarily made the capital resemble another one of its sister cities — Venice — but that's a separate story. The checkpoints around town have fallen in number over the last couple of years, and especially since the new government came in, but the large barricades outside some offices, schools and embassies remain, despite the fact that most of these ...
Read Full Post
What is it that turns you on to the illusion of power, ask the lyrics of a song. It's the belief in the illusion that turns us on, I believe. Sometimes our dreams can appear more real than reality itself and therein lies the pitfall. Illusions, when strong enough, can lead us into thinking that we are actually seeing what we think. It's all in the head. But as Dumbledore told Harry Potter, "Of course it is happening inside your head, Harry, but why on earth should that mean that it is not real?" Political leaders, democrats and dictators, have been ...
Read Full Post