Individuals with mental health disorders are often the victims of violence and there is wide-spread discrimination directed towards them, whether by intent, ignorance or insensitivity. They are often the victim of jokes or are ridiculed for their behaviour. This attitude can make life difficult for them and present major obstacles to recovery. It is hard for them to find stable employment, living arrangements and relationships because of diminished self-esteem and weak social support. I came across two instances recently of major discrimination against people with mental health disabilities in Pakistan. In the first instance, a TV host, on a recent Ramazan ...
Read Full Post
A few months ago, I was at an Eid brunch and everyone seemed to be having a jolly good time, exchanging pleasantries and smiles while sitting pretty in their colourful Eid joras. However, things were not as lovely as they seemed. As soon as one lady left amidst loving goodbyes and kisses, the other ladies present started speaking ill of her. "Khud toh dawat nahi karti kabhi, aur sab ki dawaton mein ajati hai!" (She never hosts parties herself but shows up at everyone else's!) This left me shocked and mighty uncomfortable as this was said by none other than the host herself. The ...
Read Full Post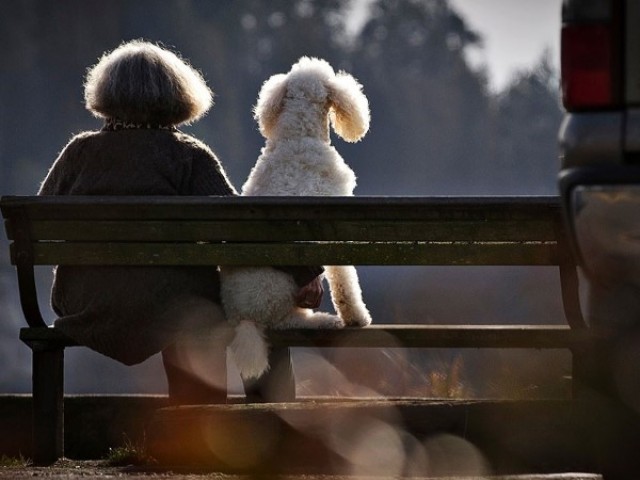 Sitting thoughtfully, he smiled for no obvious reason. Or perhaps his thoughts had wandered off, from the hardships of the past few weeks since he had lost his job to the call he had received this very morning. Taking his cell phone out, which he kept like a prized commodity, he looked at it with a constant yet distracted gaze. He had listened through it with intent when Abdul Kareem, an old friend of his, briefed him about a domestic servant's job, for which he was to come meet Ms Fehmida.  There was hope for him at last. He would finally ...
Read Full Post
I came across Hameed Akhtar last week and found him quite out of sorts. He complained that even after he had written a column about his failing health none of his friends had come visiting to inquire after him. I felt so embarrassed and yet, I realised, the only person really responsible for it was himself. His column about himself was followed immediately by one that made me forget his illness. Even when I recalled the previous column, I was convinced that the latter column could not have been written by an ailing man. It was about how mushairas, the ...
Read Full Post