At the outset it is pertinent to state that I am not in favour of dictatorship and the interference of the armed forces in the affairs of the state. Having said that, the following is my assessment in light of primary sources (laws) and secondary sources (legal definitions) of whether General (retd) Pervez Musharraf will get a fair trial in the honourable Supreme Court of Pakistan. The events that led to the 1999 coup d'etat and Lawyers' Movement have been adequately recorded in history. For a detailed account of the Lawyers' Movement, one can refer to Muneer A Malik's 'The Pakistan Lawyers' Movement: An Unfinished Agenda'. Nevertheless, what ...
Read Full Post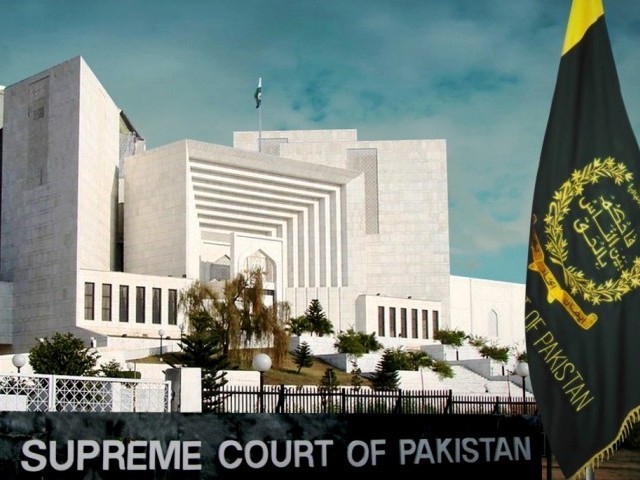 Thank you very much, Chief Justice. Had it not been for the Supreme Court the media — journalists, television anchors, columnists and many others related to the vocation— would have been struggling to find something newsworthy during the Holy month of Ramazan. Though our national character is known for being laidback, the month of Ramazan brings with it some additional lethargy, where no one is ready to do whatever he/she is supposed to be doing. Perhaps, everyone is witness to the fact that when you go to get something done, people at the helm of affairs are seen taking extra credit ...
Read Full Post
As if we have not had enough of moral policing from our mumanis and chachis, teachers and professors, co-workers and bosses, Chief Justice of the Supreme Court of Pakistan Iftikhar Muhammad Chaudhry decided to take action on behalf of a letter written by former head honcho of Jamaat-e-Islami Qazi Hussain Ahmed and Justice (retd) Wajihuddin. This action is against obscenity aired on TV channels. Justice Chaudhry believes that TV channels are spreading vulgarity and called PEMRA officials to the court to admonish them. According to the news reports, the Chief Justice cited some offensive programmes and advertisements and said that one finds it difficult to watch them with family. However, I ...
Read Full Post
The Supreme Court's disqualification of Yousaf Raza Gilani as Prime Minister of Pakistan has brought us to an unprecedented state of affairs in Pakistan's history. The court has, without a doubt, played its part in dislodging prime ministers before, but in the past it was acting, almost without exception, at the behalf of someone else – usually the army. However, this time the court is acting independently, without any coordination with the so-called establishments. This is evident from the very facts at hand; the court has effectively brought the constitutional machinery of this country to a standstil. But neither the Army ...
Read Full Post
Perhaps no individual in Pakistan has had a rise as steep as Husain Haqqani. As an ordinary journalist, he climbed the ladder of success to become first a respected academic and then Pakistan's envoy to the United States within a couple of decades. Before becoming an ambassador, he was a staunch critic of the Pakistan Army and its US support. His books, opinion pieces and articles in various newspapers are ample evidence of his pro-democratic mindset. The notorious Memogate scandal, accusing Haqqani of seeking US help against the Pakistan military unfolded in a very strange and unbelievable way. As a ...
Read Full Post