Dear Khaled Hosseini, I regularly follow your page and have read all your books. I must say, it's been an honour. Recently, I saw a short video, some narrations, and a few pictures of your work regarding Syrian refugees. I am impatiently awaiting a detailed account and I am more than desperate to uncover the reality about the Syrian refugees. Being a Kashmiri and residing in Karachi and Lahore, I dare invite your pen to a misery which is larger than the academic and legal definition of a refugee. The United Nations (UN) probably calls them Internally Displaced Persons (IDPs), and hence the title drops to a lower ...
Read Full Post
The much talked about and supported military operation, Zarb-e-Azb, has been initiated in North Waziristan with the objective of clearing the region from local and foreign Taliban sanctuaries. The military strategy has already displaced thousands from the war-torn region at a time when the internally displaced persons (IDPs) affected from previous conflicts and disasters haven't returned to their homes yet. Up to 30,000 soldiers are involved in the current operation, while more than 800,000 people have fled the area over security and an uncertain future. The operation was launched after the failed attempt at peace talks and demands from the ...
Read Full Post
I was shocked when I heard that the governments of Punjab and Sindh have barred Waziristan's Internally Displaced Persons (IDPs) from entering their provinces. Belonging to the tribal areas, I know how much our forefathers have sacrificed for this country. It was our people who took part in Pakistan's first war against India in 1948, to save Kashmir – and this was when Pakistan's own army general had refused to fight. Today, whatever part of Kashmir comes under Pakistani territory, it's all thanks to the efforts of my people. When the USSR attacked Afghanistan and Pakistan decided to be part of the United States-led ...
Read Full Post
The military operation in Swat five-years-ago led to the displacement of approximately two million Pakistanis, who had to abandon their homes, commodities and lives overnight to a bleak and uncertain future. Facing obscurity, these two million refugees trekked to safer locales with infants and elderly in tow. According to United Nations Refugee Agency's (UNHCR) statistics, released as of September 11, 2012, there were 160,063 families still resigned to the Internally Displaced Persons (IDPs) status, of which 12% (18,783 families) were still residing in camps and 88% (141,280 families) were residing in host communities two years back. Though the World Food Programme (WFP) assisted ...
Read Full Post
After much dillydallying, useless discussions and utterly unsuccessful peace talks, Pakistan has, finally, launched a "decisive" operation, code named Zarb-e-Azb, against the Tehreek-e-Taliban Pakistan in the North Waziristan Agency. The Pakistan Army claims that around 180 Taliban have been killed so far, with dozens other captured and their safe havens and ammunition depots taken out, in jet bombings and face-to-face skirmishes. All exit points from North Waziristan Agency have been cordoned off and the Taliban are not being given any opportunity to slip to adjacent areas and elude the fire. There is a growing impression that the Taliban have been cornered. However, the ...
Read Full Post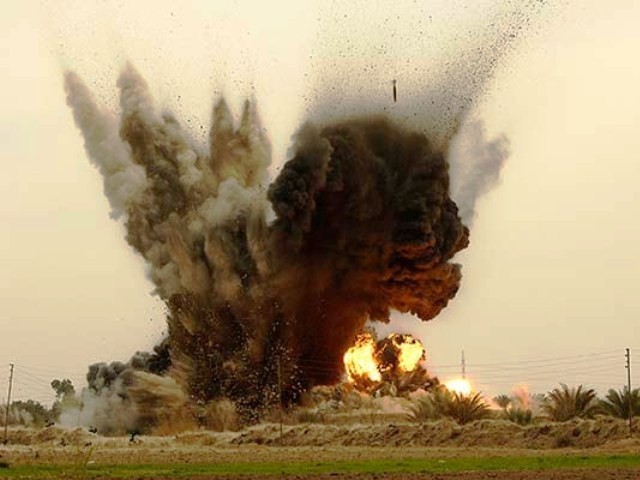 Two fighters enter a ring to fight over a title. The decision has been made; or been made public, at least. The war is ours, finally. The time for talks, indeed, is over. Pakistan Army has launched an operation against the militants in North Waziristan Agency (NWA). After all these years, and the loss of so many dear lives, we've been jolted into action. Over the next few days, details will pour in of exactly what and how the Army hopes to achieve from this operation. And over the next few years, of course, we'll get to see the ramifications materialise in our daily ...
Read Full Post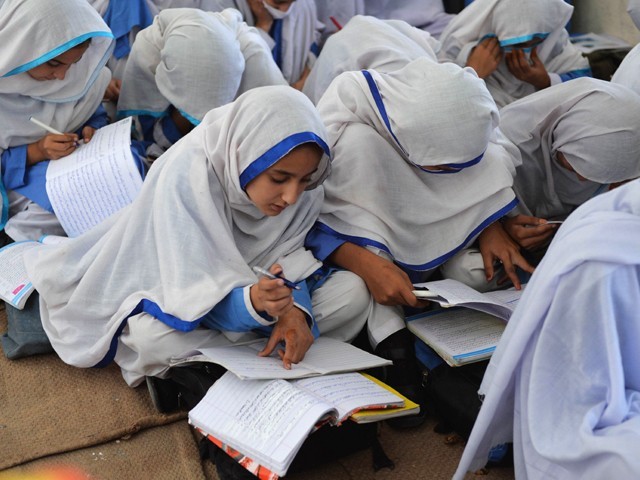 For a country with a population of 180 million, out of which 36 .7 per cent are under the age of 15, the education system of Pakistan is simply disgraceful. Although there is always a hue-and-cry about the importance of education by our leaders, little is actually done to implement the extensive measures that the government claims to pursue. As a result of the state's negligence and the sheer inadequacy of infrastructure, millions of young children are unable to fight their way out of the poverty-stricken struggle that seems to be their destiny. Pakistan is currently rated number two on the ...
Read Full Post
As most of us move on with our lives, the struggle for our country's IDPs is far from over. With pressing issues such as which of the Muslim leagues (N or Q) are more loyal towards the incumbent government, our media has conveniently deemed the floods non-newsworthy. And the government's attitude is no better. However, it is the non-governmental organisations (NGO) of our country that need to be lauded for their consistent efforts to reach out to the IDPs and provide them the support and counselling they require. Recently, the head of Indus Resource Centre shared how a simple statement by an ...
Read Full Post
As our car and truck approached Thatta, one question kept echoing in my mind. Do we really deserve to see our country in such an agony? The answer that repeatedly kept cropping up in my head was "yes". Both my heart and my mind had come to this conclusion. Regardless of the pain, I wasn't able to simply ignore the answer. My friends and I were taking relief goods to Thatta to distribute amongst the flood-stricken IDP's who had settled down in Thatta. Those who we could not help After crossing Dhabeji, I witnessed the flood ravaged people camping on both ...
Read Full Post