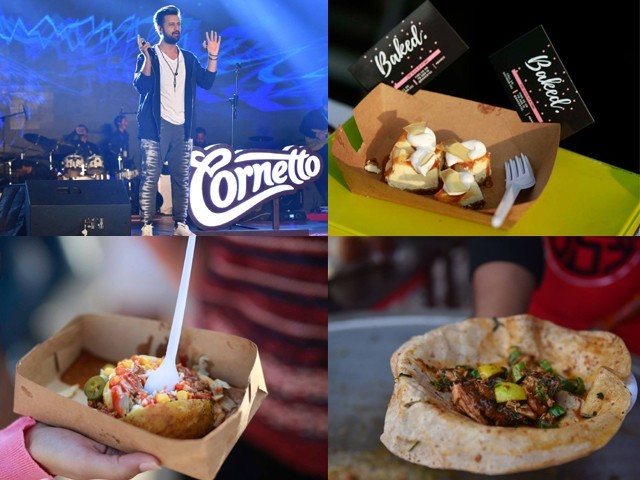 Karachi Eat 2018 started and came to an end with a lot of hype, by being bigger than ever with over 100 food brands selling mouth-watering edibles. The event turned out to be the most hyped and crowded (and also rather elite) thus far – a good way to start 2018. Though social media was full of rants against the mismanagement and long queues, there were many who expressed complete satisfaction with everything, especially once they got in. It seemed as if the secret to happiness with the food festival lay in the timings of ones entrance. Those attending ...
Read Full Post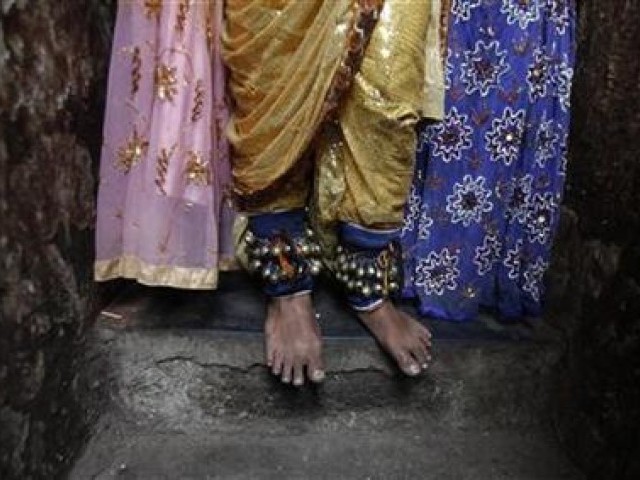 This piece is a work of fiction. Any resemblance to real persons, living or dead, is purely coincidental. "Hello, I have this page, where I take pictures of people and share something about them, a thought, a quote, an opinion, an anecdote, whatever you are willing to offer." "Okay, so…" "So can I take a picture and ask you a question?" "Sure, go ahead, but make it quick." "Cool… hmm… so I was wondering, what is your saddest memory?" "Haha, I see you are pretty clever for your age. You know which will sell more – and a eunuch's saddest memory will definitely have more depth to it than any happy moments, ...
Read Full Post
48 hours into married life and I spilled a glass of chilled coke on the lunch table which conveniently made its way onto my mother-in-law's smartly dressed lap. My heavily make-upped mascara filled eyes refused to look up. The rest of the lunch was spent in shame and no coke either. On the same evening, I decided to make up for the horror and volunteered to put together an ice cream cake for the guests arriving the next day. As you all know, the wedding fanfare continues until the dear bahu gets pregnant. 52 hours into married life, lawfully wedded Mr A took ...
Read Full Post
The waiter picked up my Naan. He saw my quizzical expression and said, "It's not hot anymore. I am getting you a fresh one." Then he comes back and asks in a solicitous whisper if I am enjoying myself. With such courtliness, how could I not? This Michelin star service was not at an exorbitantly priced restaurant. No, the setting of this delightful exchange was Waheed Nihari at Karachi's Burns Road a.k.a. food paradise. Ernest Hemingway called Paris a moveable feast – in the same vein, Karachi is an immovable feast and Burns Road the location. The food capital of Pakistan is reputed to be Lahore. I beg to differ. Lahore ...
Read Full Post
My sister and I, like a lot of other siblings, have a love-hate relationship. We can be the best of friends at times but can also turn into the worst of enemies. We still don't hug or even shake hands when we see each other after a long time. Yet, the smiles on our faces are enough for both of us to understand how much we've missed each other. She is probably the most energetic and witty person I've known. She truly is the life and soul of our house. I still remember when she went off to medical school ...
Read Full Post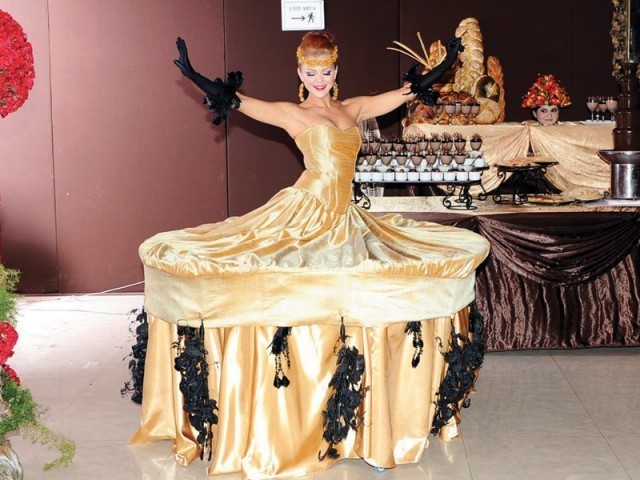 The word 'magnum', when used in an informal manner, indicates something with an unusually great power or size. But what is magnum to me? For me it's that little piece of heaven on a stick – an ice cream of the future. It awakens your taste buds with its smooth, silky Belgian chocolate coating that melts as soon as it hits your mouth. Then comes forth the cold vanilla ice cream in the centre that is indulgence at its finest. So, given my high regard for this ice-cream, we happily made our way to the much awaited Magnum Chocolate Party on June 10, 2012. And boy ...
Read Full Post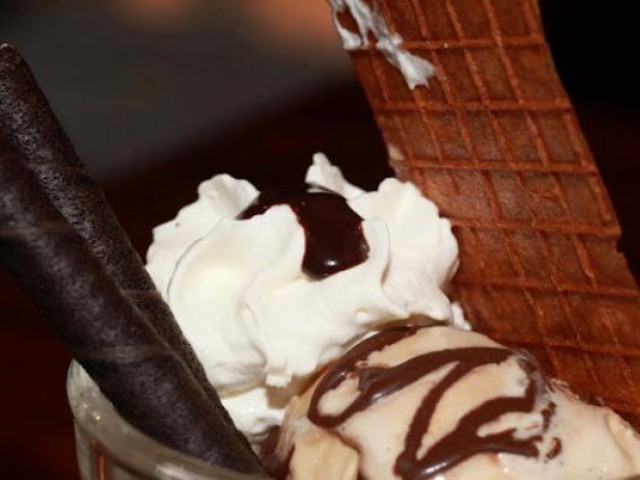 Desserts do make life sweet; this is exactly what I thought as I entered Bella Vita in Karachi – the new classical and trendy Italian gelateria and dessert bar that was formally launched on May 19.  Serving a variety of gelatos, shakes, sorbets, coffee and a range of unique Italian desserts, this place is strictly for those with a sweet tooth. The brains behind Bella Vita are Omer and Hassan, two young business graduates who have started this venture after the success of Del Frio. The cozy outlet offers a relaxed atmosphere; the high backed chairs are comfortably cushioned, there is wood ...
Read Full Post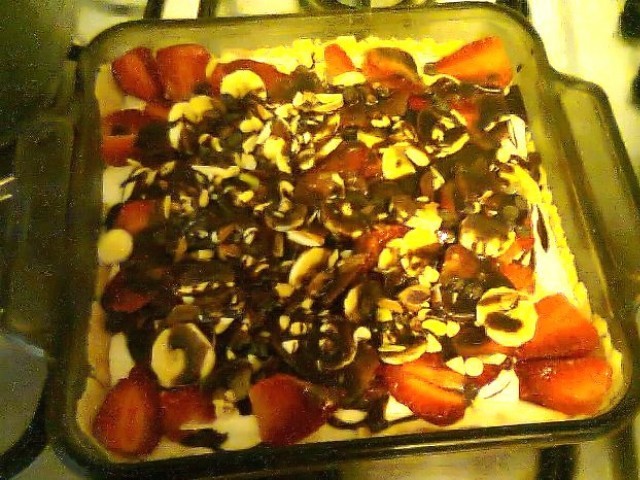 When  you Google 'easy dessert recipes,' more than seven million tempting results come up to make you drool all over your key board. But scroll down to the ingredients, and a wave of disappointment takes away all that joy as most of the ingredients are not available in Pakistan. Facing a similar situation, I came across this recipe. It required a 'ready to cook' pie crust and yoghurt filling. Sadly, these ingredients were not available here in Karachi, so I decided to make my own. This recipe is a scrumptious adaptation of the all time favourite banana split ice cream. It is a perfect dessert ...
Read Full Post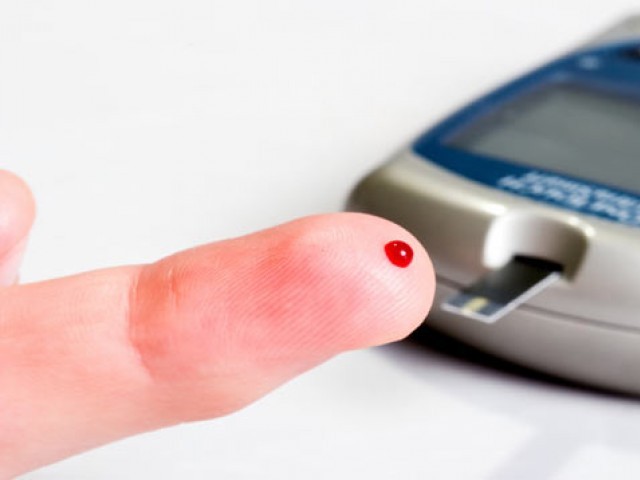 We are the nation that has arguably pioneered diabetes. Managing to make a career out of sugar consumption is no mean feat, but we managed to do it. I never really even thought about it until the day I found out that I had the version that you control with pills (type 2). I thought this would change my life, it did, but not as much as I had suspected. Even though I started eating a bit healthier; doing away with most of the local cuisine due to its not-so-secret love affair with oily cooking and most importantly cutting out ...
Read Full Post