Disney is releasing a movie in which a zany version of Adolf Hitler feasts on a unicorn's head. That's a sentence I never thought I'd type, yet here we are. Taika Waititi has crafted a madcap adventure that is set during World War II in the shape of his upcoming satirical black comedy Jojo Rabbit. The project, perhaps incongruously, finds itself at Disney following the company's recent acquisition of the now-defunct 21st Century Fox. Based on the book Caging Skies by Christine Leunens, the film revolves around a nationalistic young boy, Jojo (Roman Griffin Davis), whose imaginary friend happens to be a silly incarnation ...
Read Full Post
It is not often that people listening to the national anthem get airtime on multiple occasions over a three-month period. In this era of hyper nationalism and unnecessarily overt displays of patriotism, perhaps this is not entirely a bad thing. However, with the recent oath-taking ceremonies, Independence Day, Defence Day and the Asia Cup coming in quick succession, we've been blessed with (or subjected to, depending on your perspective) something approaching an overload of this. One remembers, of course, the brouhaha across the border on people not standing up for the national anthem which, apparently, is played before every movie in the ...
Read Full Post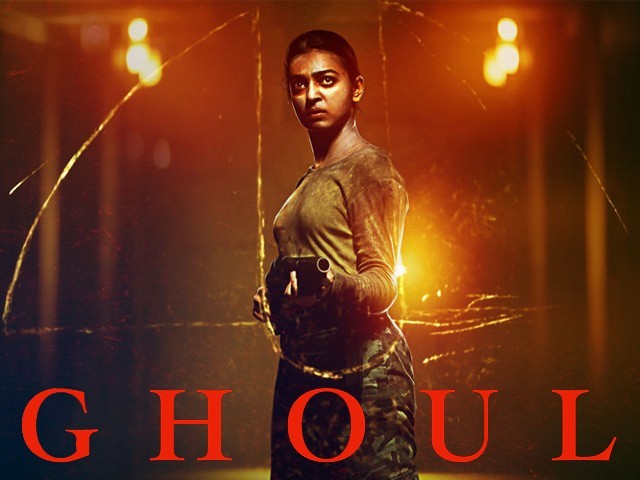 Netflix ventured into the Indian market through its first Hindi original series, Sacred Games, which proved to be a huge hit and got universal critical acclaim. Netflix's second Indian original is Ghoul, which also stars Radhika Apte. Ghoul is a horror miniseries comprising of just three episodes. Originally conceived to be first of three films, Ghoul was later turned into a miniseries as the creators thought the story was best suited for this particular format. Produced by Phantom Films and Blumhouse Productions, which also produced hits like Split, Whiplash and Get Out, Ghoul has been marketed as a horror show, but ...
Read Full Post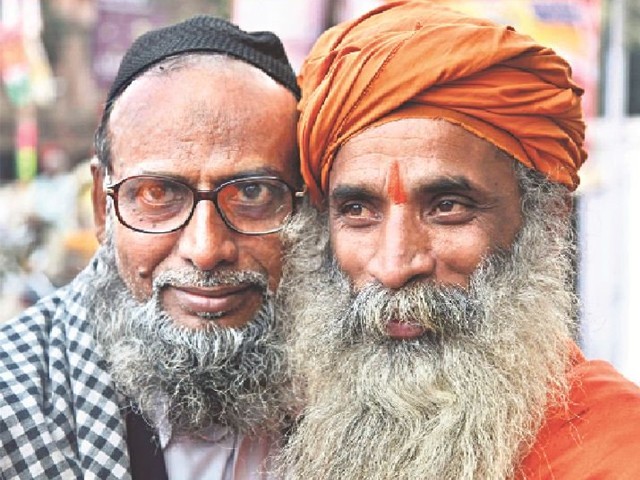 Recently, a video went viral on social media which shows a young Indian girl being physically assaulted by a female leader of India's Bharatiya Janata Party (BJP) for allegedly having tea with a Muslim boy in public. मुस्लिम लड़के के साथ चाय पीने पर BJP की महिला नेता ने लड़की को… मुस्लिम लड़के के साथ चाय पीने पर BJP की महिला नेता ने लड़की को सरेआम मारा चांटा, वीडियो हुआ वायरल Posted by जनता का रिपोर्टर on Wednesday, September 20, 2017 This incident took place in Aligarh's city of Uttar Pradesh (UP), which is one of the largest states in North India. The BJP leader who assaulted the ...
Read Full Post
An airport, university, countless schools and roads – the list of places and institutions bearing the name of Allama Iqbal goes on and on. If Pakistan was a religion, Iqbal would be a prophet. Iqbal came to prominence in a time when the Muslim World was in apparent decline. Spain was long gone. The Mughal Empire was dead. For Muslims in his native British India, Iqbal's poetry was a rallying call to rise; extremely relevant for his times on a socio-political level. 76 years after his death, however, his relevance needs to revisited. Iqbal was not a capitalist. He wasn't a socialist. He criticised ...
Read Full Post
In the midst of a tussle between Pakistan Tehreek-e-Insaf (PTI) and Pakistan Muslim League-Nawaz (PML-N), Pakistan Peoples Party (PPP) has been cast aside. However, after the party's rally today, this might not be the case anymore. For Pakistan's political web, this is an extremely positive development. PPP was outmuscled, outwitted and completely blown away in the 2013 general elections. Statistically, PPP's seat count in the National Assembly went down to 45 seats from the 118 it won in the 2008 elections. This was, in no small part, due to PPP's poor performance from 2008 to 2013. As things unfolded following the elections, the general feeling ...
Read Full Post