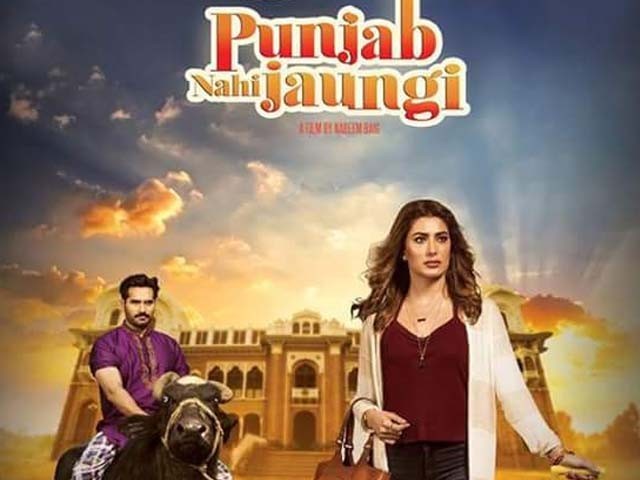 News of the recently released Punjab Nahi Jaungi instantly caused an equal and opposite reaction in my mind – I will not go to watch it. Why, you ask? Well, here are four formidable reasons answering your question: 1.The first reason was perhaps due to the very actor-producer Humayun Saeed who, in my personal opinion, did not qualify to be the silver screen 'hero'. 2. The second reason being that Punjab Nahi Jaungi's early poster was unveiled about two months prior to the movie's release. It was not only in bad taste but also smelled of rotten romantic comedies. #PunjabNahiJaungi trailer is releasing tomorrow! ...
Read Full Post
Okay, I give up! A lot of people do not agree with my hyper-critical approach when it comes to reviewing movies. I've been called an eternal cynic, a tag which is probably the most publishable amongst various other labels I have had the pleasure of hearing. Bearing that in mind, I have decided to radically alter my ways with this piece and tried to analyse a cinematic work purely based on how the majority would tend to receive it. The dubious honour for this novel experiment goes out to the first full length trailer of the upcoming Pakistani romantic comedy, Punjab Nahi Jaungi. What makes Punjab Nahi ...
Read Full Post
Forget sawaiyan and prepare yourself to feast on three sumptuous cinematic delights this Eid instead. We have got the Salman Khan starrer Tubelight vying for our attention against two local offerings. While Yasir Nawaz's Mehrunnisa V Lub You might sound like a safe bet, owing to its over the top Bollywood vibe, it is Hassan Waqar Rana's Yalghaar which has gotten yours truly all psyched. Seasoned stalwarts like Shaan Shahid, Humayun Saeed, Ayub Khoso and Adnan Siddiqui are all part of the incredible roster along with Bilal Ashraf, Umair Jaswal, Gohar Rasheed, Ayesha Omar and Sana Bucha amongst many others. The huge ensemble cast reads like a dissertation on the who's who of the Pakistani entertainment industry. Photo: IMDb [caption ...
Read Full Post
The superhero movie category is one of the most lucrative film genres around the globe. In modern times, Marvel studios have made an absolute killing with their Avengers franchise at the box office while DC Entertainment, amongst various others, have desperately tried to jump onto the superhero bandwagon with a varying degree of success. Our next door neighbour was also quick to follow suit with Toofan and Mr India, starring the great Amitabh Bachchan and the evergreen Anil Kapoor respectively. India was dabbling its cinematic feet in this particular genre as early as the 1980s. Now, notwithstanding the animated 3 Bahadur, we finally have a live action superhero film that ...
Read Full Post
There is a lot of spectacle, colour, emotion, singing and dancing in the recently released teaser of Punjab Nahi Jaungi. Two beautiful ladies, however, stand out amidst all the razzle and dazzle of the decidedly glitzy 75-second video. One is the glamorous Saba Waseem Abbas who walks ever so seductively, wearing pink, orange and purple, to welcome a triumphant Humayun Saeed to her home. The second is the perennially beautiful Naveed Shahzad who registers her regal presence in the teaser with remarkable grace and style. Photo: Screenshot There is, of course, no shortage of eye candy in Punjab Nahi Jaungi. The first collaboration of ARY Films and Six Sigma ...
Read Full Post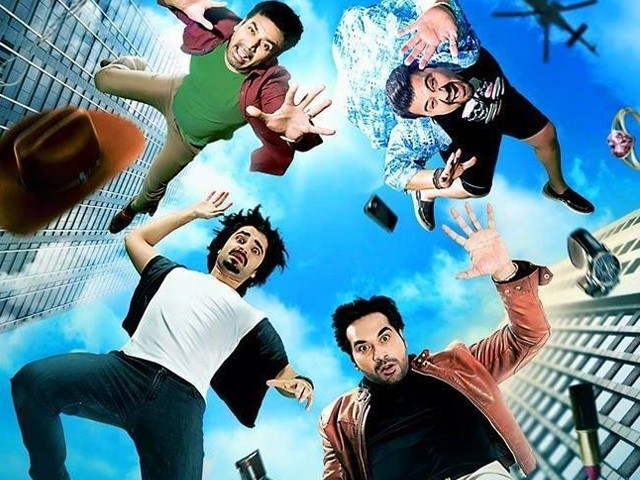 This year witnessed Pakistani cinema step out of a murky and Bolly obsessed past into a well-choreographed, seductive, witty, and innuendo-filled cinematic future. For a country, now in its 69th year of independence, that once teemed with 1500 movie houses – it's about time. The 2015 blockbuster, Jawani Phir Nahi Ani (JPNA), was the perfect culmination to a year of decent Lollywood films. Below are the venerable author's six astute observations on the three hour Nadeem Baig comedy on the burdened life of three bachelors under the tyranny of their wives. 1. "What happens in Bangkok stays in Bangkok" Photo: Jawani Phir Nahi Ani ...
Read Full Post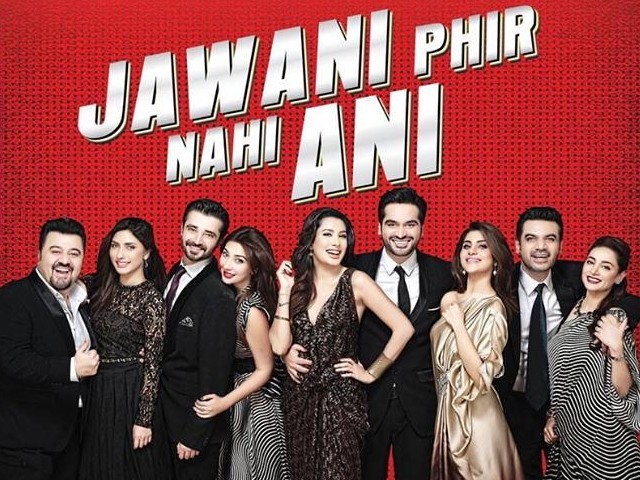 Jawani Phir Nahi Ani (JPNA), without a doubt, has been one of the most anticipated movies of the year. The reasons include its well-known star studded cast which includes Hamza Ali Abbasi, known for his controversial statements regarding the movie, Mehwish Hayat, who's seen in a completely different light since the release of her item song, and Vasay Chaudhry, who is known for his inspirational tales. The movie also highlights heavy brand endorsements. The movie revolves around three childhood friends, Saif (Hamza Ali Abbasi), Sheikh (Vasay Chaudhry) and Pervez (Ahmed Ali Butt), who are married and settled in their lives but are afraid ...
Read Full Post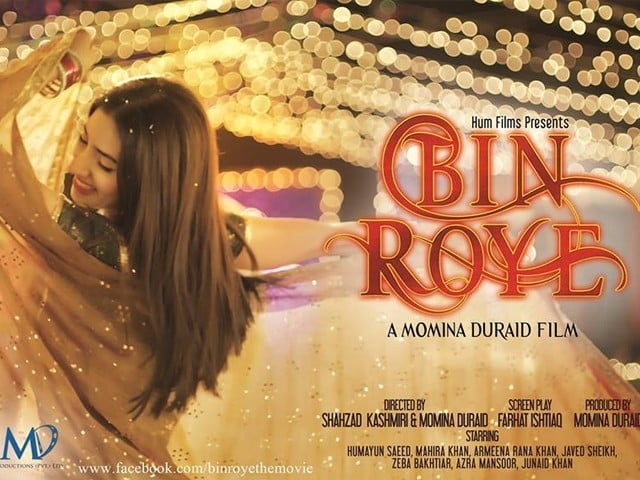 Bin Roye's premiere was held at Nueplex Cinema yesterday and the entire setup was done up beautifully with motiyas (jasmine) used as a pretty backdrop. It was a star studded night, boasting of celebrities from the star cast of Bin Roye – Mahira Khan, Humayun Saeed and Armeena Khan along with Behroz Sabzwari, Shehroz Sabzwari and Syra Shehroz who were there to support Javed Shaikh. Bushra Ansari, Imran Abbas, and Angelina Malik also dropped by to show support for the cast and the movie. Mahira plays the lead role as Saba, while Humayun plays the role of her cousin Irtiza. Javed Shaikh and Zeba Bakhtiar are casted as ...
Read Full Post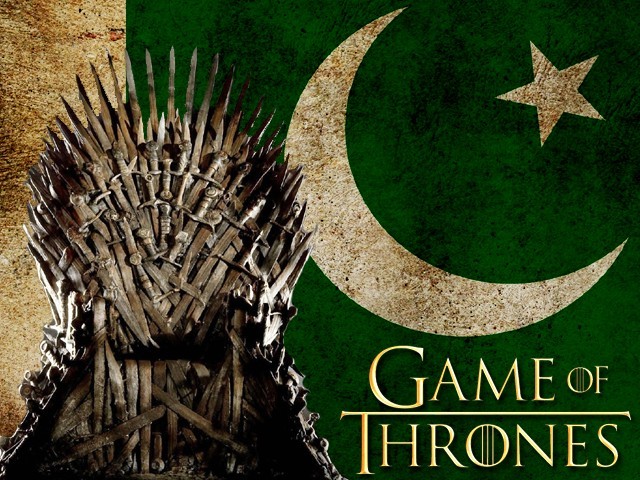 There are rumours flying around of production beginning on an Indian version of Game of Thrones (GoT). We let India sneak ahead in the nuclear arms race but we seem to be far ahead of them in the television dramas race. However, this could be a game-changer – to ensure we maintain our advantage we must make our own version of GoT before India! To make the job easier for all prospective producers, I have taken the liberty of casting the Pakistani Game of Thrones. 1. Mahira Khan as Daenerys Targaryen Our latest export to Bollywood is really the only option to play ...
Read Full Post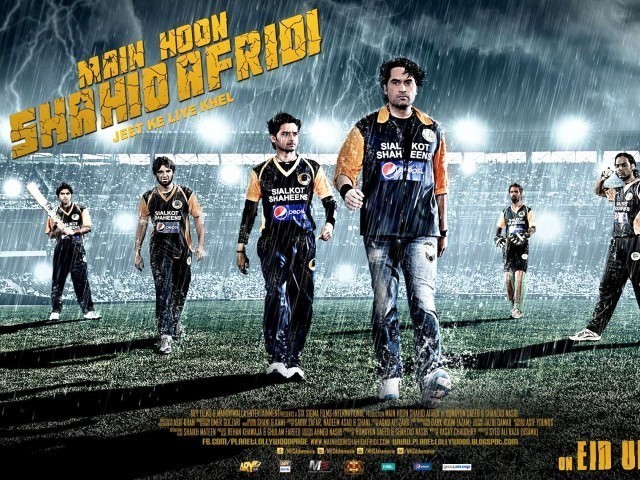 Pakistani cinema has finally arrived where it was supposed to. (It was supposed to arrive a decade or two ago but anyway.) I am not happy when people start comparisons between a multi-billion dollar industry such as Bollywood to a flailing, haphazard, mainly notorious industry such as Lollywood. The comparison is not only unfair, it is silly and, from all rules of economics, a failure to begin with. Pakistani cinema-goers, however, cannot help but compare the two and hence, every time we watch a Bollywood flick, we sigh and go, "Haye, Pakistan main kyun nahee banti hain aisi movies?" (Gosh, why aren't ...
Read Full Post