It may seem disingenuous of me to criticise another writer for employing 'click-bait'. When I contribute to The Express Tribune Blogs, I do suggest attractive titles for my pieces designed to earn reader interest. After all, aside from publishing well-written pieces every editor wants to boost traffic numbers on their publication, while every writer wants their work read. But the difference between an eye-catching title and pure click-bait is like the difference between mixing a few spoons of sugar into your tea versus adding the contents of an entire sugar mill. After all, aside from publishing well-written pieces every editor ...
Read Full Post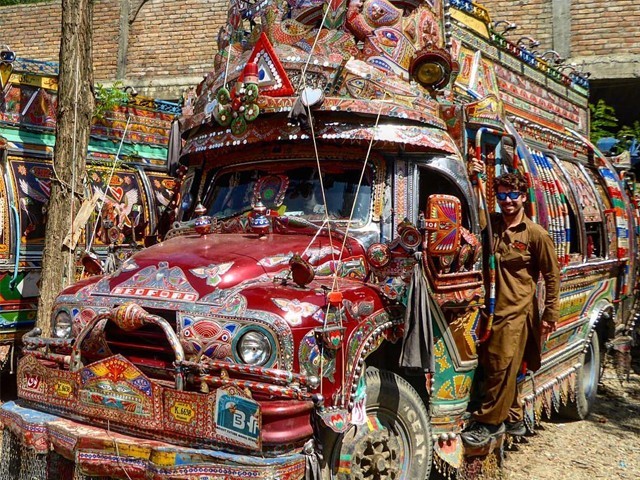 Backpacking in Pakistan is a one of a kind adventure; this is a country which will raise many an eyebrow and steal many a heart. The only danger with backpacking in Pakistan is not wanting to leave. Before I went backpacking in Pakistan, I was unsure what to expect. Pakistan travel advice from my government is basically one gigantic red X. The media has painted the country in an unfortunate light, a fact most Pakistanis are painfully aware of. Wherever I went, I was greeted by friendly faces and incredibly helpful people. Combine that with relatively cheap travel costs, plentiful treks ...
Read Full Post
On a page that is dedicated to sharing glimpses into people's lives, the unexpected took place on March 14, 2016, when 'Humans of New York' founder Brandon Stanton exposed his own sentiments in an open letter to Donald Trump. This letter took the internet by storm, receiving over two million likes and one million shares on Facebook. "An Open Letter to Donald Trump: Mr. Trump, I try my hardest not to be political. I've refused to interview several of your fellow candidates. I didn't want to risk any personal goodwill by appearing to take sides in a contentious election. I thought: 'Maybe the timing is not right.' ...
Read Full Post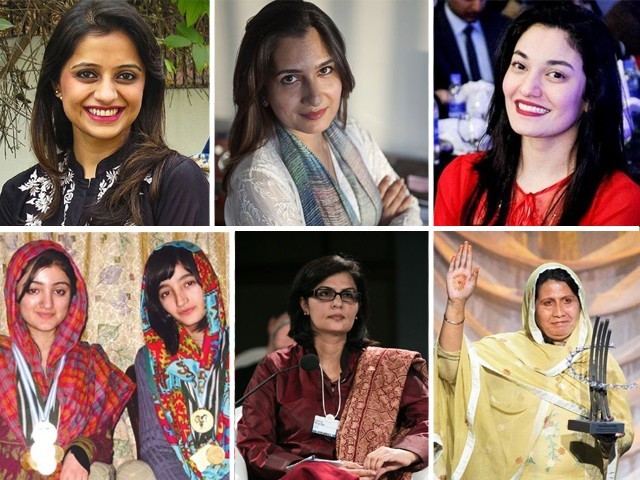 When Allama Iqbal lyrically waxed, "Wujood-e-zan se hai tasveer-e-kainaat mein rang," (The colours of the universe are there because of the existence of womankind) He was grossly underestimating the effect women have had on the universe; for there's a lot more to women than just the imparting of colours. Pakistani women have always been beacons of hope and struggle and have been leaving their marks in every field; on national and international grounds. Among all the other lies media feeds the world about Pakistan, our women being incessantly confined to their houses is one raging stereotype. I belong to a family of strong women; none of ...
Read Full Post
Donald Trump declares that it will be harmful for the Christian American majority if large influxes of Muslim minorities from all over the world enter the US. On the other hand, the Capital Development Authority (CDA) in Islamabad has claimed that the influx of poor Christians from across the country could lead to 'demographic problems' and 'may affect the Muslim majority of the capital.' Having said that, there is an outcry on social media over only one of these xenophobic and bigoted statements, Facebook activists in Pakistan seem to be very selective about their humanitarianism. America is perceived as the devil for bombing other ...
Read Full Post
One week after Humans Of New York (HONY) completed their series on Pakistan, Humans Of Pakistan (HOP) published a photograph of a woman named Sarah* sitting with her two young boys. As per Sarah's narrative, her husband had left for a job offer abroad, two years after their marriage while she was expecting her first child. He left them for five years and came to see her and the children only twice, that even on her insistence. Eventually, Sarah learnt that her husband had remarried and no longer intended to come back or financially support her or their children. Hence, she decided to stand ...
Read Full Post
Brandon Stanton has done a great service to Pakistan, but what have you done for your country? Of late, my Facebook newsfeed projected a new Pakistani face every morning, credit Humans of New York (HONY), and a wonderfully fascinating story to go with it. There were moments I sat crying, moments of awe, moments of elation, moments of gratitude to Stanton for projecting to the world an image of Pakistan that is so awesome in its depth, humility, reality, humanity and simplicity. His wrap-up titled 'A final word on Pakistan', and the parting shot of the 'Magnificent Seven' (seven beautiful little boys) inspired a comment on ...
Read Full Post
I love brick houses; specifically the feel of those rectangular blocks. But when I know the hands that made those bricks were of a 12-year-old who couldn't afford a decent meal in the morning, I don't want to even see one let alone live in one. I cannot hold a passion for those houses anymore. Bonded labour is a shameful reality in Pakistan, which many are unaware of, as we celebrated our so called independence last week. So my question is, are we really free? Without sounding metaphoric, there are helpless people in our country who have been condemned to lifelong labour without or with ...
Read Full Post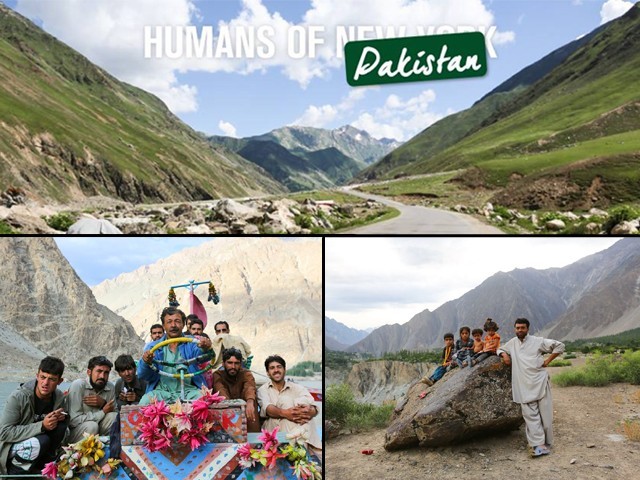 While Pakistani fans of Brandon Stanton were posting warm and welcoming comments on the Humans of New York (HONY) Facebook page, the power of pre-conceived notions and assumptions about Pakistan was evident in the contrasting rude and dismissive comments. Some of them called Pakistan "that wretched country" and threatened to give up on being fans of Brandon if he visited Pakistan. Photo: Screenshot And so it has been. Pakistan, a beautiful country, inhabited by a vibrant nation, is often seen globally as a monolithic entity in which only extremists and bigots live, and where only bad things happen. It is seen as not ...
Read Full Post