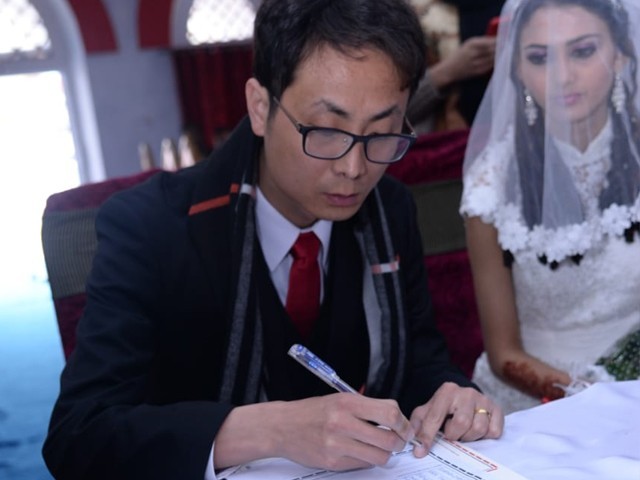 After she finished her initial studies, her parents could no longer afford to send her to college to continue her education. What her father earned was not even enough to make ends meet. The family was living in a rented house in a slum-like dwelling. Sensing she should not be a burden on the gradually weakening shoulders of her father, she started seeking a job but was not successful at all. She was willing to do anything to ease life for her parents so they could focus on her younger siblings instead. Hira, the 19-year-old daughter of a Christian watchman from Sarai ...
Read Full Post
Human trafficking, prostitution, drug making/buying/selling have now become universal social issues. Each year 1.2 million children are trafficked around the world, 100,000 children are forced into prostitution and moved from one street corner to the other and numerous children are lured into the emerging drug business. During a conversation I had with Amal*, a human trafficking victim, I was left appalled by the details she provided me with. Amal was kidnapped at the tender age of 13 from the factory near her village. She described the incident in the following words; "It wasn't like they show it in the movies, there was neither chaos nor any noise. Someone ...
Read Full Post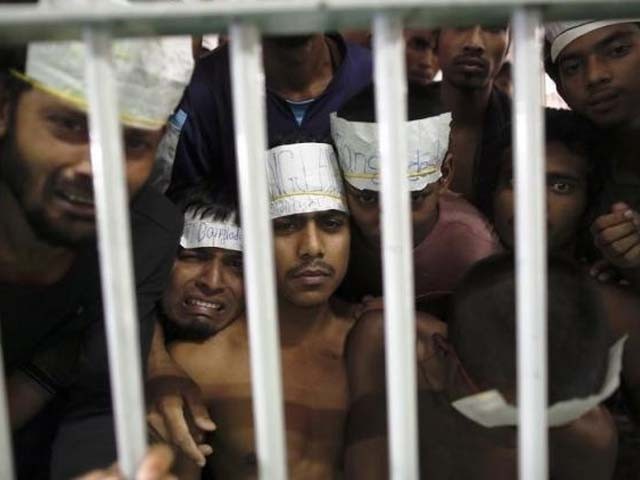 The situation of human rights in Pakistan as recorded by international rights organisations, bodies and agencies has always been grave and continues to exacerbate. In similar news, Pakistan is on the Tier 2 Watch List of the US State Department's Trafficking in Person report for a second consecutive year. The countries whose governments fail to comply with the Trafficking Victims Protection Act's (TVPA) minimum standards are placed on a tier, which is a clear indicator that there is apparently no political will to curb the menace of human trafficking. According to International Labour Organisation's (ILO) trafficking records, the profits from forced labour are estimated to be in the ...
Read Full Post
A couple of months ago I witnessed an elderly man, approximately 70 years old, being violently shoved off the side of the road by a policeman who was clearing the way for a 10-car protocol of a federal minister. Incidents like these are not rare and it seems as though we have grown accustomed to them. But that doesn't mean we don't think they are wrong. You often hear people arguing about 'which hidden arm' is behind specific problems in our country; whether it's the politicians, RAW, or the army – it's an endless debate. But in truth, the average Pakistani just wants to ...
Read Full Post
As I sat in my car stuck in a traffic jam on Zamzama, I noticed two women standing on the pavement. One appeared to be in her late twenties and the other barely 16 or 17-years-old.  Their high heels, tight tank tops and heavy makeup made them stand out. Both seemed to be waiting for a ride. They kept leaning towards the road giggling at each other. A Civic slowed down as it approached them. As a window rolled down a short conversation took place and the two women got in the car. I realized I had just witnessed two prostitutes getting ...
Read Full Post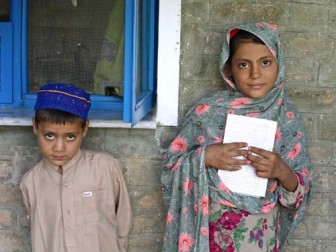 The Khyber-Pakhtunkhawa Child Protection and Welfare Ordinance has recently been promulgated  This is good news and will hopefully be passed by the assembly as a bill soon.  It has been reported that a similar bill exists in Punjab. But there is dire need for such a bill to be passed in Sindh and the Balochistan provinces as well. Childrens rights groups and NGOs have been pressing for signature campaigns and seminars but so far little progress has been made. We should learn a lesson from Khyber-Pakhtunkhawa. The maximum number of cases of violence against children has been seen here. Due to the effects of displacement, suicide and ...
Read Full Post