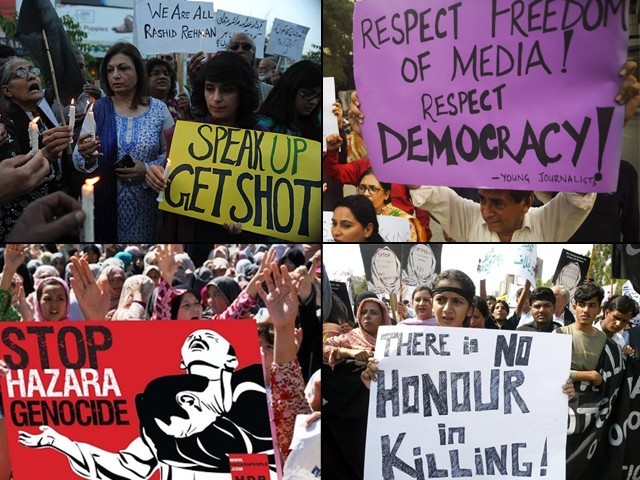 Every year, December 10th is marked as the Human Rights Day. On this day in 1948, the United Nations General Assembly (UNGA) adopted the Universal Declaration of Human Rights, a document that lists down basic human rights guaranteed to the population of the world. This year marks the 70th anniversary of this resolution. It is important to note that sustainable growth is not achievable until and unless the human rights of the world are protected. Besides commemorating 70 years of the resolution, we should vow to stand for the civil, economic, political and cultural rights of our people; after all, ...
Read Full Post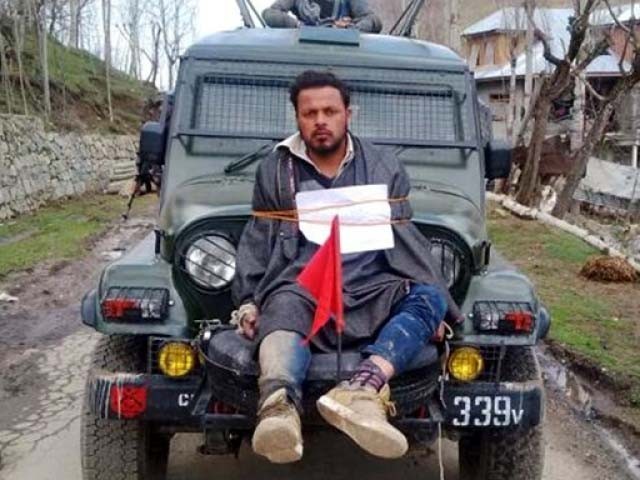 The Indian army's former General Officer Commanding (GOC) of the Northern Command, Lieutenant General Harcharanjit Singh Panag was nastily trolled on social media recently. The reason for this was because he expressed his outrage over the Indian army's act of using a Kashmiri civilian as a literal 'human shield'. Farooq Ahmed Dar, 26-years-old, was tied to a vehicle to protect the army personnel from stone pelting in Indian-held Kashmir's Budgam district on April 13, 2017. Kashmiri boy tied infront of vehicle by Indian army used as human shield. Where r the Indian media, failed cricketers & HR groups. #Kashmir pic.twitter.com/uqhjtkE0o5 — Ayaan Maqsood (@ayaanmaqsood) April ...
Read Full Post
A 2015 Amnesty report declared the stateless Rohingya of Burma to be the most persecuted refugees in the world. Their Burmese majority tormenters are trapped between a forgiveness shortfall and a surfeit of rancour at the abortive Rohingya attempt to be annexed by East Pakistan in 1948 followed by an armed insurgency seeking autonomy or independence.  Reprisals have devastated the civilian population. There are currently 140,000 Rohingya refugees mired in squalor in Bangladesh, India and Thailand in the latest phase of their on-going exodus. Archbishop Desmond Tutu has called the violence against the Rohingya a "slow genocide". On November 30th, France 24 broadcasted that a concerted crackdown from ...
Read Full Post
Kashmir is back to square one; the killing spree has begun once again and there seems to be no way out. After killing approximately 120 peaceful protesters in 2010, of which half were teenagers, this year, the Indian forces have not only begun a killing spree, but a blinding spree as well. With the help of lethal pellet guns, introduced to Kashmir through British expeditioners who used them for hunting, they forces have ended up blinding numerous individuals.   If you are not already aware, the intensity of a pellet gun is monstrous – one shot sends nearly 600 high velocity lead ball bearings. At ...
Read Full Post
I was 10-years-old when I saw something I had never seen before: one night, in a dark corner of the desert on the outskirts of Riyadh, my mom switched seats with my dad and got behind the steering wheel. My sister and I watched in awe as she began to cautiously accelerate. But, as the novelty of the situation coursed through her veins, with the sound of police sirens behind us, all excitement quickly abated turning into dread. My dad nervously rationalised why he was sitting in the passenger seat with a woman behind the wheel in a country that, ...
Read Full Post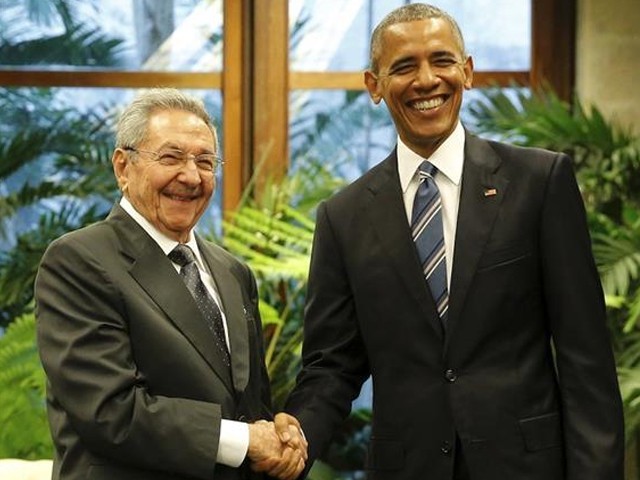 "I know the history, but refuse to be trapped by it," so said President Obama on his epically momentous trip to Cuba – the first by a sitting US president since 1928. Leaving behind Republican rhetoric, hate speech and fear-mongering, for two and a half days Obama managed to block the noise, break protocol and made an overarching effort to mend fences with the old enemy by walking the streets of Havana, addressing the people of Cuba and indulging in baseball diplomacy. This journey was long overdue, one that was destined to wash away bitter memories and intense rivalry between the two nations. It proved that if there is a will, there ...
Read Full Post