This tale doesn't have a happily ever after. The protagonist doesn't emerge victorious against all odds; neither does she have a moment of epiphany or self-realisation. This is the story of how I haven't and perhaps never will overcome my stammer, a speech impediment disrupting the fluency of speech due to involuntary repetitions and pauses. Even as I write this I am plagued with the fear of being judged and the trepidation of being misunderstood – feelings that have been with me since I started stammering at the age of five. I am not your average stammerer who stumbles upon ...
Read Full Post
The plot is simple. The clichés are common. There is an A-list actor in the lead. The Bollywood formula is locked and loaded. Aim at a public holiday and fire. Kaabil hit the screens on Indian Republic Day and gathered around 20 crores in its first week. *Minor spoilers ahead* Directed by Sanjay Gupta, of the Kaante (faintly copied from Reservoir Dogs), Zinda (Old Boy) and Jazbaa (the Korean film, Seven Days) fame, comes Kaabil which seems to be loosely adapted around the Korean film, Broken, where the protagonist's teenage daughter is raped and murdered. In Kaabil, Rohan (Hrithik Roshan) vows ...
Read Full Post
The be all and end all of movies for some, while a bad joke masquerading as cinema for others, Bollywood is a riddle, wrapped in a mystery, inside an enigma. But yet, every single year, it manages to churn out films that are indisputably bad and 2016 was no different. So, in no particular order, let the bashing begin. 1) Fan: Rather watch a ceiling fan Fan is Shah Rukh Khan's attempt to marry the only two characters he could act out, the wacky (Darr etc.) and the silly (Kabhi Haan Kabhi Naa etc.), before he became the irritatingly tiresome Rahul and the tediously boring ...
Read Full Post
Irony just died a few deaths. At a time when Indian women and their aunts are wondering whether or not to publically lament the 'ghar wapsi' of the original heart throb Fawad Khan, another man has caught their fickle fancy. And as the crow flies or rather the Sada-e- Sarhad bus plies, he couldn't be geographically closer but those miles today are politically insurmountable. An Indian friend married to a Pakistani once told me, the Pakhtun shopkeepers are finer than the work on the famous Afghan carpets they sell. Now I know what she means, as do most of the ...
Read Full Post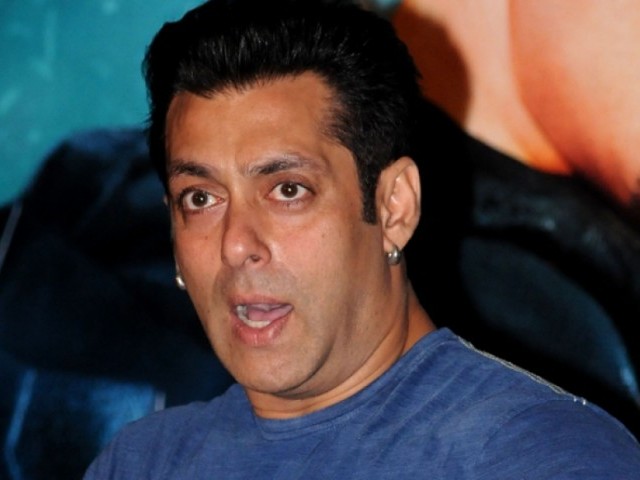 "Hum yahan ke Robin Hood Panday hain, kia samjhay?" (I am the Robin Hood Panday of this area, got it?) A famous line from one his most popular movies aptly summarises the 49-year-old man who has put his heart, blood, soul and spirit in Hindi cinema. I cannot recall any artist, whether struggling or established, not being helped or supported by this generous heart. An apt example of this is the propaganda against Shahrukh Khan on the release of his movie My name is Khan, which in fact would have been subjected to a lot of backlash had it not been for this man who ...
Read Full Post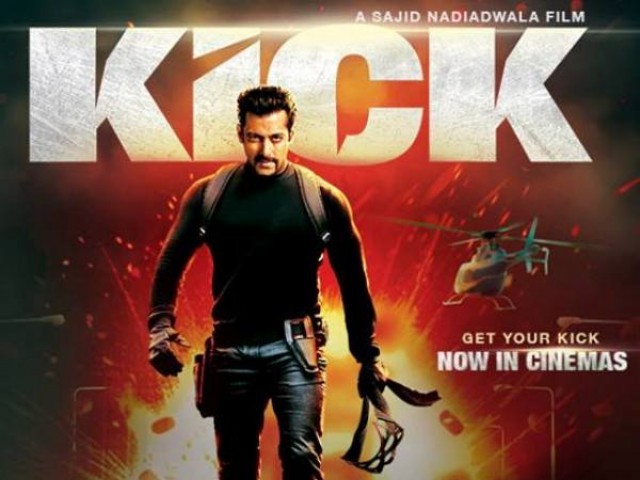 What Indian cinema fans feel about Salman Khan is somewhat similar to what Pakistanis feel about Shahid Afridi. We will never compare him with any other player of the world. We know he doesn't have any clue about what he is doing most of the time and we still cheer for him. He fails more than he succeeds but we love him and want him to do well. I belong to a generation that was inspired by Salman Khan, or bhai as his fans would call him. Teenagers started going to gym, their fashion sense changed and their hairstyles varied with his new looks. I also ...
Read Full Post
It won't be a lie if one were to say that both, Bollywood and Pakistani politics have become extremely commercialised. While the former is an industry and the latter is a system, both have experienced success in recent years. This automatically means that the people who are a part of either are found to be thriving monetarily and enjoy basking in their fame. Here are a few similarities between the two: 1. Lineage and succession  Let's take a look at Bollywood first. You have the legendary Kapoor family which has been involved in the film industry for almost 85 years. The chain started from Prithviraj ...
Read Full Post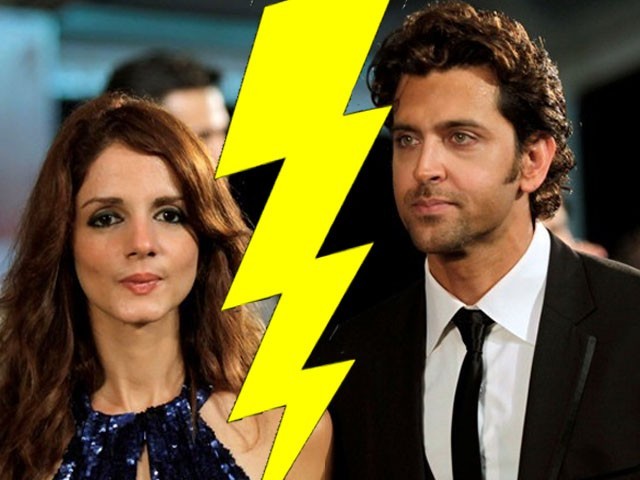 Remember the last argument that you had with your husband? The one in which you were both on the way to a party and you had to hurriedly blink back your tears and wipe away the mascara streaks running down your face? You had almost reached the venue and you had both been arguing the entire way. But what happened as you made your way into your friend's house? Your husband put his arm around your waist, you both donned your 'we-are-so-happy smiles' and you made the rounds as if there was not a wrinkle in your seemingly perfect married ...
Read Full Post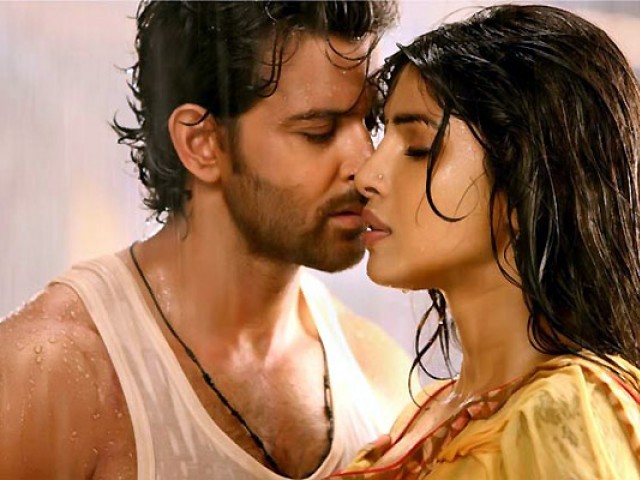 They say you shouldn't redo a role that Amitabh Bachchan has done before. And if the role is the character of Vijay Deenanath Chauhan in Agneepath, then the only thing you should be redoing is mulling over your decision to replay it. Hrithik Roshan went through that process of thinking and then rethinking some more, and as a Bollywood fan, I am grateful that he decided to take up the challenge. He did justice to the character of an angry young man whose sole purpose in life is to avenge the death of ...
Read Full Post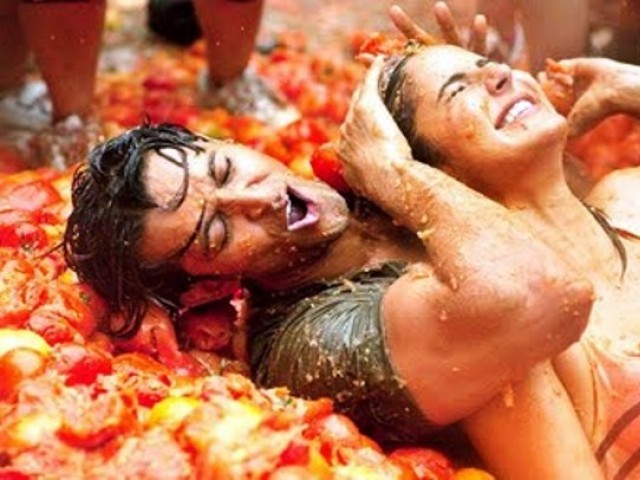 With light-hearted humor, sarcasm and striking couples, Zindagi na melegi dobara (ZMND) creates a sense of romance that reverberates through the streets of Spain and into the cinemas all over the world. This movie conveys important life lessons to its viewers, the foremost of which is that life must be lived to the fullest. The picturesque scenes, great comedy and interesting plot make ZMND a very enjoyable movie. Kabir (Abhey Deol), insists that his best friends Arjun (Hrithik Roshan) and Imran (Farhan Akhtar) take a trip together to celebrate his upcoming nuptials. Their trip marks many breakthroughs for the men, like ...
Read Full Post