I love what I do for a living. I love flaunting it and I proudly call it a part of my identity. Imagine if a part of your identity was a derogatory term used to cuss, insult or degrade someone? Imagine if the words "you look like a banker/teacher/accountant/marketer" generated feelings of disgust and repulsion. Back in college, I remember casually exclaiming, "maasi wali haalat hori hai" (I look like a maid) on my way to an exam, since I hadn't changed my clothes nor brushed my hair. At the same time of my, rather crude, exclamation, one of the maids in the hostel ...
Read Full Post
"It is neither a story of hatred, nor of love; it is not even a fatalistic story. It is a story of sheer indifference towards oneself and those loved, one that eats away a human soul slowly, bit by bit but persistently. It is a story of spiritual paralysis caused by maddening disappointed passion." Nadia was standing by the window of her office, which offered a spectacular view of the main boulevard, with an air of untroubled poise which was reflected in her quiet dark brown eyes outlined with a dash of kohl. Her frozen, soft face complimented the stillness of her ...
Read Full Post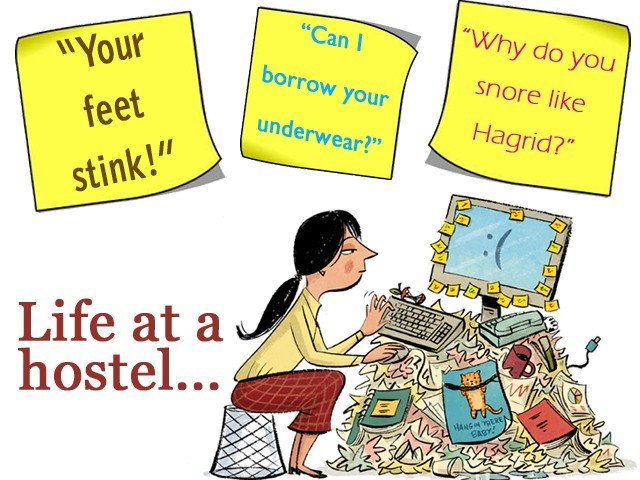 Can't find clean clothes? Forced to wear two different socks? Your bed hasn't been made in a month and your room looks like a laundromat? There are orange peels all over your study table with the seeds scattered everywhere in the room. There's no one to scold you about how untidy your room is and you live a happy-go-lucky life with no worries about the next day, hour or moment. When all these things happen to you simultaneously, you know you live in a hostel. I mean, honestly speaking, what else can you expect from a bunch of young adults living together in ...
Read Full Post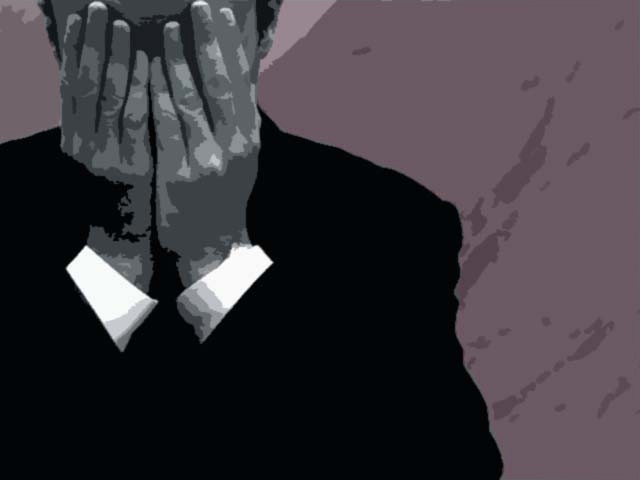 We reached the university hostel. My parents very were happy because I had been admitted in one of the top notch universities of Pakistan located in Punjab. It was the first time in my life that I was going to stay away from my home and I was petrified.  I was accommodated with my seniors as there were no rooms available for freshmen. The first night, I could not sleep at all because the place was filthy and I couldn't come to terms with the fact that I had to stay there for a long, long time. The days that followed were ...
Read Full Post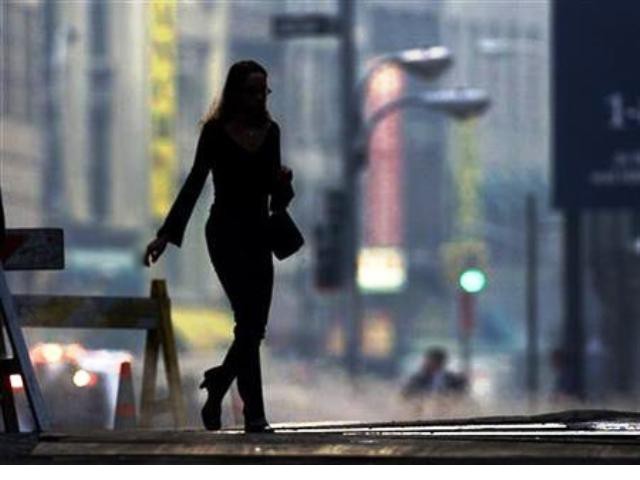 I moved to Lahore from my home town of Faisalabad, to pursue higher education at the Government College University. Although I didn't know it then, Lahore was to be my home for a very long time. My MBA years flew by when I lived in the university hostel. My needs were simple; I wanted nothing more than the 15 x 15 cubicle that I shared with a room-mate. There were no air-conditioners in the summer, no heaters in the winter, no maids to do my laundry, and no home-cooked food. Yet, I survived. Even though the winters were bitterly cold in Lahore, my room was ...
Read Full Post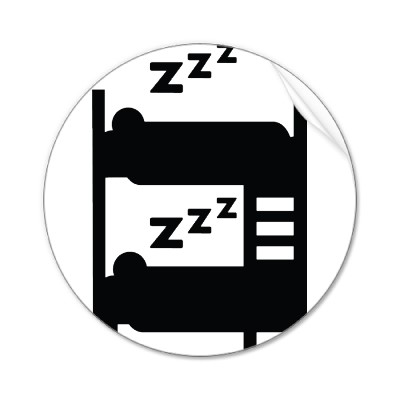 The Warden: I wonder if while hiring hostel wardens, the administration specifically looks for bitter, old, and mostly unmarried ladies who will make sure that life is unbearably hard for students at the dreaded boarding school. They inculcate a sense of fear among those destined to be at their mercy. With a paper and pen ready, they are constantly waiting to pounce on their victims just so they can attach another notice on the board of disorderly conduct. The Washrooms: It is an absolute pain walking into a wet washroom. The pain scale shoots to 10 when the washroom is ...
Read Full Post