Bollywood cannot be credited with producing the most sensitive of films, and although there has been a welcome change in the recent past, there is still a long way to go in terms of appropriate and sensitive representation across genres. While genres such as romance and comedy are actively dissected regarding how they often portray skewed gender relations on screen, one genre which probably needs to be spoken more about is that of Bollywood horror films. The roots of horror as a genre in mainstream Indian cinema can be traced back to the Ramsay family production during the latter half of the ...
Read Full Post
Based on Mexican folklore, The Curse of La Llorona brings to life the terrifying tale of the 'weeping woman'. The folktale follows the story of a woman who drowned her children due to jealousy after her estranged husband's new marriage, only to realise the gravity of her own actions and commit suicide. This has been a famous ghost story in Latin America for years, so it's no surprise that the guys behind the Conjuring franchise, James Wan and Gary Dauberman, are bringing this tale to the big screen. Though the La Llorona folktale dates back centuries, this new film is set in the 70s and ...
Read Full Post
Stephen King adaptations never go out of style. However, the widespread success of 2017's It has brought them even more into the limelight, with It: Chapter Two and Doctor Sleep already slated to release in late 2019 and early 2020 respectively. However, before both these films comes the adaptation of arguably one of the King's scariest novels to date: Pet Sematary. The film follows the story of Dr Louis Creed (Jason Clarke), his wife Rachel (Amy Seimetz) and their two young children as they relocate to rural Maine. Upon arriving, Louis discovers a mysterious cemetery located deep in the woods near his family's new home. However, when ...
Read Full Post
I think it goes without saying that the Saw movies are definitely an acquired taste. It probably also goes without saying that over the years, the series has developed more into torture porn rather than actual horror. In Hollywood though, the only thing that really matters are the numbers and numbers suggest there is an audience out there for these kinds of movies. With seven films, the Saw franchise has raked in nearly $874 million worldwide, all on a budget of approximately $67 million. And to think, the first one was shot on a low budget in a run-down warehouse, over the span of just 18 days. Jigsaw, the eighth ...
Read Full Post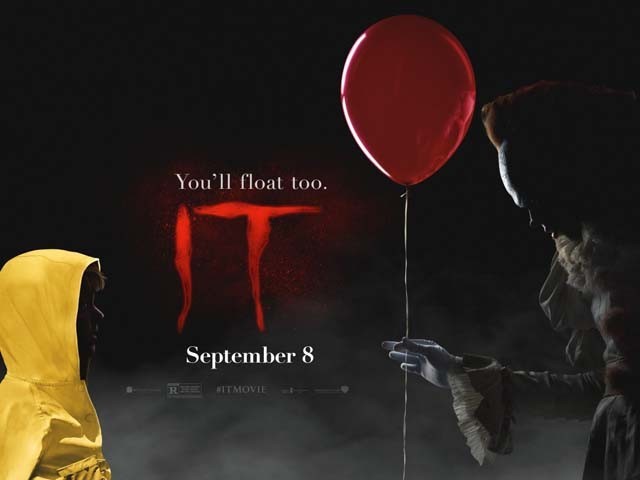 Clowns are creepy. There's simply no getting around that. I don't care what people say, there's just something odd about a grown man in a kooky outfit wearing makeup, a wig and a red nose, and has that much cheer in him. It's this creepiness that author Stephen King capitalised on in 1986 when he wrote It, a book that did for clowns what Jaws did for sharks and what Psycho did for taking showers. The title character, Pennywise, is a dancing clown who happens to actually be a macabre and malevolent force of evil that exists in underground sewers of the small town of Derry, Maine. ...
Read Full Post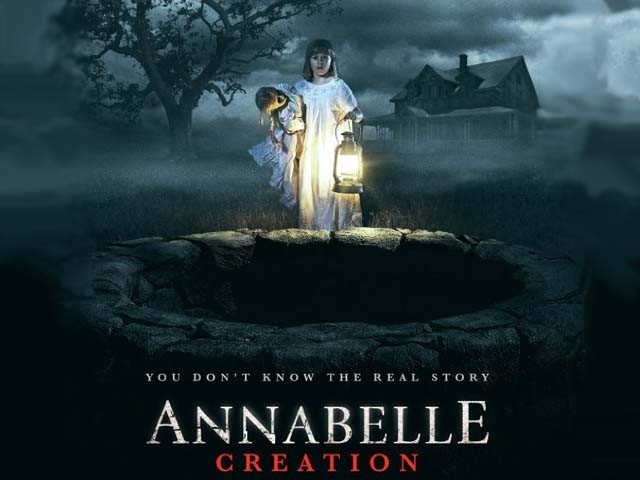 Annabelle: Creation is the latest installment to be released in the Conjuring universe. The series was initiated after James Wan's The Conjuring witnessed massive success at the box office in 2013. Since then, a sequel, a prequel and now a pre-prequel to both The Conjuring and 2014's Annabelle have been produced. Set in the early 60s, Annabelle: Creation follows the story of a former toy maker Sam Mullins (Anthony LaPaglia) and his wife, Esther (Miranda Otto). Following the tragic death of their young daughter, the pair has gone 12 years without a child. That is, until they happily welcome a nun and six orphaned girls into their California farmhouse. However, ...
Read Full Post
So it's Christmas time once again – one of the most wonderful times of the year! And what better way to celebrate this holiday than by watching the Christmas classic, Gremlins. Gremlins is a small-town American story that revolves around a father that wants to surprise his son with a Christmas present and ends up buying him a small Gizmo. But the shopkeeper warns him of three simple rules: 1. Do not expose the Gizmo to direct light. 2. Do not get him wet. 3. Do not feed him after midnight. And of course, these three rules are somehow broken and now it's up to the family to ...
Read Full Post
Remember, back when we were kids, how darkness used to scare the living daylights out of virtually all of us. Few phobias are more common across the broad spectrum of humanity than nyctophobia and first time director David F Sandberg has exploited this most primal of human anxieties to turn darkness itself into a coldblooded antagonist. But, somehow, instead of frightening the heck out of you, for most of its running-time, Lights Out just makes you annoyed with the dark.
Loading ...
Teresa Palmer and Gabriel Bateman.Photo: Warner Bros The movie started life as a three-minute short film which ...
Read Full Post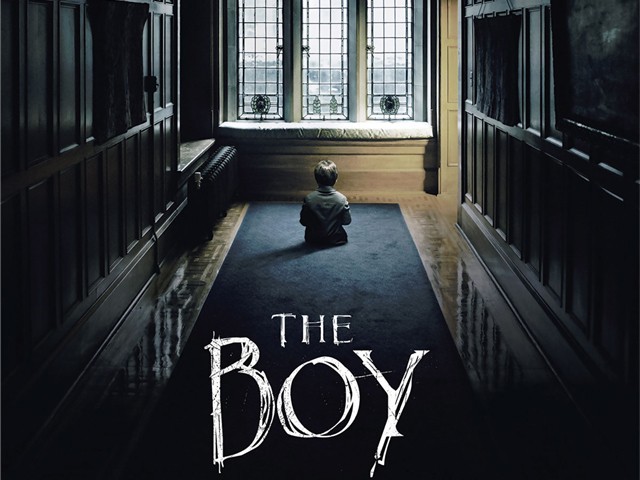 The Boy is a new addition to the long running psychological horror genre of movies. Directed by William Brent Bell  (The Devil Inside) and starring Lauren Cohan from the TV series, The Walking Dead, The Boy delves into the story of an American nanny hired by an English family to look after their son, who in actuality is a life-sized doll. The audience might expect to see a boy, as the title suggests, but you won't. It's just a plain simple doll. Lauren Cohan.Photo: Screenshot Lauren Cohan, Diana Hardcastle and Jim Norton.Photo: Screenshot The story line may seem more or less like Annabelle ...
Read Full Post
Annabelle was eagerly awaited on grounds of being the prequel to what is being called one of the best haunted-house movies ever. While The Conjuring was laden with original concepts and a spooky aureole, Annabelle, though not a bad horror flick, failed to live up to the expectations. Of course, with a great movie like The Conjuring already on board, expectations ran high but Annabelle did no justice to the masterpiece it followed. The movie isn't bad. But it does not deliver the hair-raising spooks and flabbergasting little wisps of instantaneous shock that its predecessor did so well. While its parent film, The Conjuring, had sudden bursts of fright with its "clap, clap", Annabelle had ...
Read Full Post