While Stephen King has never gone out of fashion, it seems like his work is enjoying a bit of a film renaissance. However, Stanley Kubrick's adaptation of The Shining for the big screen has always remained a bit of a sensitive matter as far King was concerned since the horror writer has made it clear that he is not a big fan of the 1980 film. Based on King's 1977 novel of the same name, the story revolves around Jack Torrance, an aspiring writer who takes a job as the caretaker of the isolated Overlook Hotel during off-season. Jack brings his wife and son ...
Read Full Post
After the unprecedented success of It, which took in over $700 million worldwide, the hype surrounding It Chapter Two – which was always in the offing – only grew stronger. In a day and age where good horror movies are few and far between, this does not come as a surprise. Like the second section of the famed Stephen King novel, It Chapter Two is also set 28 years after the events of the previous film, with the members of the 'Losers' Club' returning as adults to their hometown of Derry, Maine, ready to confront the evil Pennywise (who has reappeared) one last ...
Read Full Post
In the 80s, slasher movies among the likes of Halloween II, Friday the 13th and A Nightmare on Elm Street were racking in quite the moolah at the box office. This genre was immensely popular amongst audiences who liked horror, and this led to the making of many popular franchises that remain cult favourites to this day. Child's Play was another breakout hit which attained cult status and subsequently spawned a series of sequels. But Child's Play was a standout amongst other slasher films, as it had its very own twist at the genre. If you've been living under a ...
Read Full Post
Once known primarily for his comedic exploits, Jordan Peele is rapidly becoming one of the most iconoclastic filmmakers around. His debut feature Get Out gave us an idea of his talents as a filmmaker and a storyteller, for besides earning over $250 million at the box-office, it also earned him an Academy Award for Best Original Screenplay. Not too bad for a director making his first film, and that too about the deep-seated issues of race in America. Therefore, it is no surprise that there is a fair bit of anticipation for his next film Us, and while the first ...
Read Full Post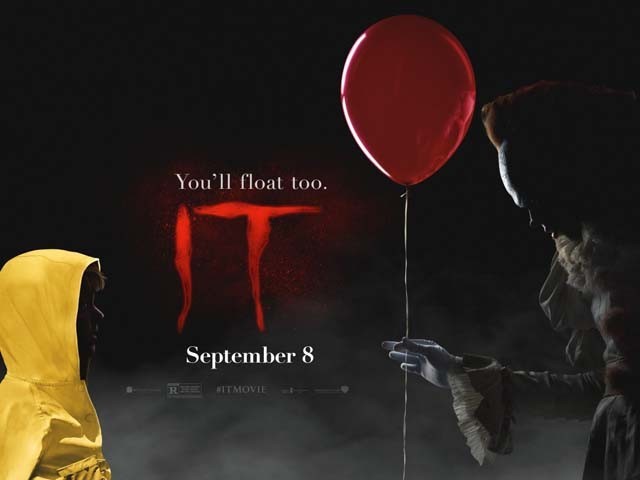 Clowns are creepy. There's simply no getting around that. I don't care what people say, there's just something odd about a grown man in a kooky outfit wearing makeup, a wig and a red nose, and has that much cheer in him. It's this creepiness that author Stephen King capitalised on in 1986 when he wrote It, a book that did for clowns what Jaws did for sharks and what Psycho did for taking showers. The title character, Pennywise, is a dancing clown who happens to actually be a macabre and malevolent force of evil that exists in underground sewers of the small town of Derry, Maine. ...
Read Full Post
Remember, back when we were kids, how darkness used to scare the living daylights out of virtually all of us. Few phobias are more common across the broad spectrum of humanity than nyctophobia and first time director David F Sandberg has exploited this most primal of human anxieties to turn darkness itself into a coldblooded antagonist. But, somehow, instead of frightening the heck out of you, for most of its running-time, Lights Out just makes you annoyed with the dark.
Loading ...
Teresa Palmer and Gabriel Bateman.Photo: Warner Bros The movie started life as a three-minute short film which ...
Read Full Post