The editor of an LGBT magazine in Bangladesh was hacked to death two days ago. This is not the first time that something of this nature has happened, and neither will it be the last. Tracing back as far as ancient Greece, up until Christianity became the official religion of the Roman Empire, same-sex unions have existed in some form or the other. The Church was obligated to be critical of non-procreative unions and this began to be seen as deviant behaviour. Soon after, same sex unions became socially and legally unacceptable. However, times have changed as well as our mentality. Scandinavian ...
Read Full Post
The Afghans call this revolting act bacha bazi, and it is exactly what it sounds like. Young boys usually ostracised from villages by their families because they were attacked by a paedophile, wearing flowing colourful outfits clad in bells, dancing in seedy places for older turban wearing bearded Afghan men, only to be sexually assaulted after the contemptible night takes a drug and alcohol fuelled turn. The Guardian stated, "Dressed in a flowing shirt and long, red skirt, with sherwal pants beneath and small silver bells fastened to hands and feet, the dancer stepped across the floor, face hidden behind a ...
Read Full Post
Most concerned Indian parents worry about their child's happiness and would like to see her/him live a happy and fulfilled life, and being married is traditionally considered part of that equation of fulfilment. The search begins to find the correct partner, by word of mouth and other avenues. One method includes placing a newspaper matrimonial advertisement in a local or national newspaper to draw upon the eyes of many potential suitors and their families for marriage. Once the ad is placed, the phones begin to ring and emails are exchanged, all leading to a potential match. Everybody is happy! Yay! However, for one such ...
Read Full Post
They say I am a sinner and I will forever burn in inferno. I say, I am in hell right now and any inferno will be far comforting than the hate and fear that I experience right now, living in this world. You see, I am a gay man. But is this word enough to describe me? There are many facets of my life. I am 22-years-old and a geography geek who has an affinity for learning about different cultures of the world. My friends call me Wikipedia (I'm not proud of this name though). But my homosexuality gives me a hard time living 'normally'. My parents ...
Read Full Post
I was shocked when I read the recent news story about a Muslim family living in Germany who wanted to arrange the marriage of their 18-year-old homosexual son against his will with a Lebanese girl. The son told the media that his family threatened to slit his throat and burn him alive if he did not change his sexual orientation. Eventually, the court intervened and saved the young man from the brutal punishment from his family. This news reminded me of an acquaintance, Azam*, who runs a delicatessen in New York. He told his mother that he was gay when they ...
Read Full Post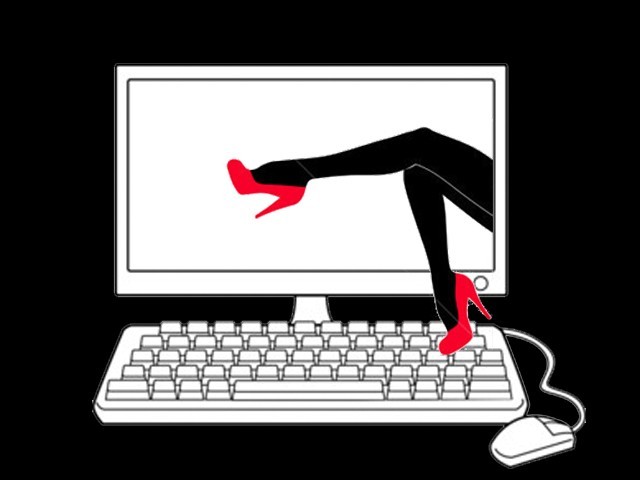 The story I'm about to narrate is disturbing, but it is important that this story is read by all. If it can help or comfort a person going through a similar situation or provide a reason for someone not to live a life filled with lies, then I consider my job done. Even though it's much too late for me, for someone out there, this could change their life. About two months ago, I installed a software on my laptop to monitor my children's internet activity. This was due to the fact that my children had inadvertently heard a curse word somewhere and then ...
Read Full Post
In 2003, Brazil brought the case for homosexual rights on the United Nations table, only to be derailed at the last minute by Muslim and African countries. Instead, amendments were introduced and approved for the removal of any reference to discrimination based on sexual orientation. My country, Pakistan, was the captain of Team Homophobe. It distributed a memo to the member states declaring that the approval of the recommendation would be: "A direct insult to 1.2 billion Muslims around the world." This year, thanks to three abstentions, China being absent, Libya's suspension and the efforts of South Africa to table the resolution again, it was ...
Read Full Post
In the wake of the same-sex marriage bill passed by the New York Senate, a few people are supporting similar kind of rights for the (still closeted) gay community in Pakistan. In my view, it is disastrous to even think of it at this moment, for the following reasons: The gay community in the United States (US) achieved their current rights after decades of continuous social, political and legal struggle. Yet even today, several states including the US federal government do not recognise civil union/partnership. Some states permit civil unions but they don't equalise those to marriage. According to public wishes, ...
Read Full Post
The mysterious "Gay Girl in Damascus," who had been kidnapped, was recently revealed to be a hoax – not just a deception. The case has also been a great disappointment for blog readers and followers. It turned out that the blog was not written by a gay girl in Damascus, but a 40-year-old American man, who is currently on vacation with his wife in Turkey. The pictures used on the web page belonged to a woman in London, who had nothing to do with the blog at all. The news comes as a shock to the many who campaigned for Amina since ...
Read Full Post