QMobile recently made an ad that has everyone in Pakistan talking about it. Strangely enough, mostly for good reasons this time. The ad is about a girl called Sara who wishes to pursue her dreams of playing cricket. Like many in our society who feel a girl's place should be at home, Sara's father refuses to support her and says "ladkiyan cricket nahin khelti" (girls don't play cricket) making it clear that cricket is a "man's" sport. To this day, potential in-laws look for an educated girl to wed their son, so that she can be domesticated as a homemaker. No ...
Read Full Post
I had taken a hiatus from work due to my household responsibilities, but now that my children had started school and all else was well, I decided that it was the perfect time to start working again. I had my first job interview in five years and as I sat there waiting for my turn, I couldn't help but feel rather uneasy looking around at the other candidates. They seemed to be more qualified individuals with updated resumes and a fiercely competitive knack about them. Clouds of doubt began to mar my enthusiasm. Perhaps I should have improved my qualifications before restarting my ...
Read Full Post
I recently filled up 'Homemaker' in a form which had a field called 'Occupation'. And soon after I was asked, "So what else do you do apart from staying at home and ensuring nutritious meals for your children?" To which I replied, "Actually nothing, just trying to do a PhD in Domestic Staff Management (and failing miserably). I also have a diploma in 'Hair Management' where we were taught how not to pull your hair if the 'feeder' blows up or internet connections fail to work or Sui Gas connections were blown up in Balochistan. During my break time, I go from one ...
Read Full Post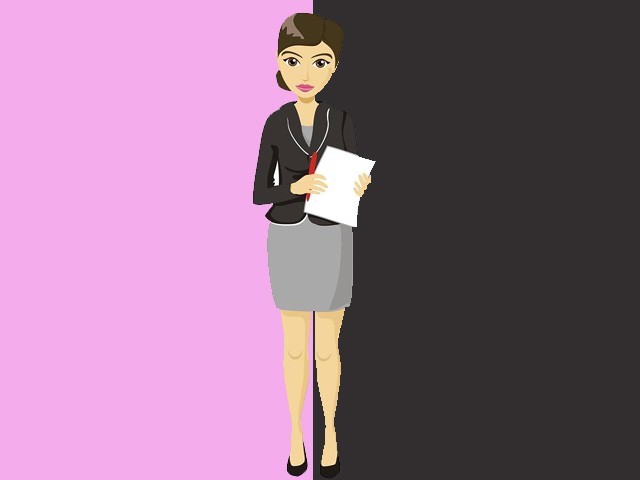 I once had dreams of building a successful career as a legal professional. I pursued this dream all the way up to studying for the Bar-entrance-examination. However, our society expects a girl to get married as soon as she crosses puberty – before she can make any serious effort to pursue a career. Eventually, I too had to succumb to pressure and tied the knot half expecting a career shift from the court room to the kitchen. Initially, things worked like a charm and I was blessed with a home that I could proudly term my 'heaven'. Yet I couldn't curb ...
Read Full Post