If there is one thing in this world that can make me forgive and forget everything and start from scratch, it is lemon tarts. If anyone ever wants me to erase the memory board and wipe the slate clean, all they have to do is present me with these beauties! I love lemon tarts so much I believe they should have their own emoji! The tangy flavour of sourness, playing around with just the right amount of sweetness, can change anyone's mood around. One of my favourite childhood memories would be my mom driving me home from school, stopping at the local ...
Read Full Post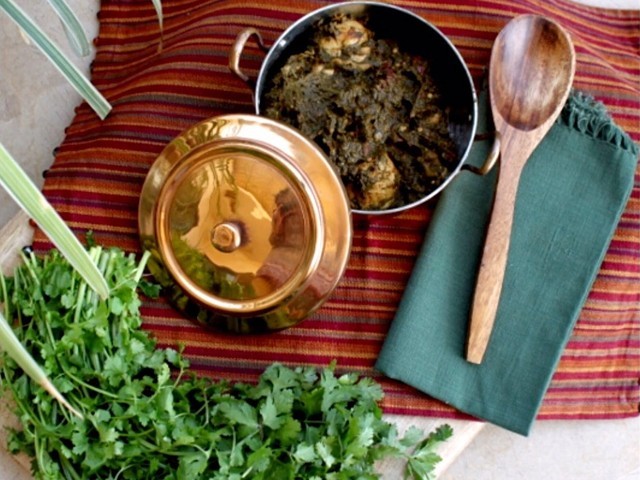 Palak gosht was cooked very frequently in my mother's household during the winter season and for some reason, I never liked what meat did to the spinach. While living in London, I once had Palak chicken at one of the Pakistani restaurants and loved it. Later, I tried my own version at home and have not looked back ever since. My brother, O, who was studying at the University of Warwick during that time, became the guinea pig for my cooking experiments. My palak chicken didn't just get approved by him, but I was also requested to make some for him to take along to ...
Read Full Post
Before the arrival of mass produced, ready to use jams, pickles and chutneys, everything was prepared at home. In the early 80s, my nani– (maternal grandmother) prepared achaar (pickle), murabbay and chutneys at home ritualistically. These homemade products were consumed around the year and our friends and family also had their fair share in the prized produce. This activity would take place during summer holidays, when tons of extended family would be over. Nani, her sister, sisters-in-law and other female cousins visiting her, would divide the work of cleaning and chopping up tons of vegetables along with cleaning, roasting and grinding of a sack load of spices. ...
Read Full Post