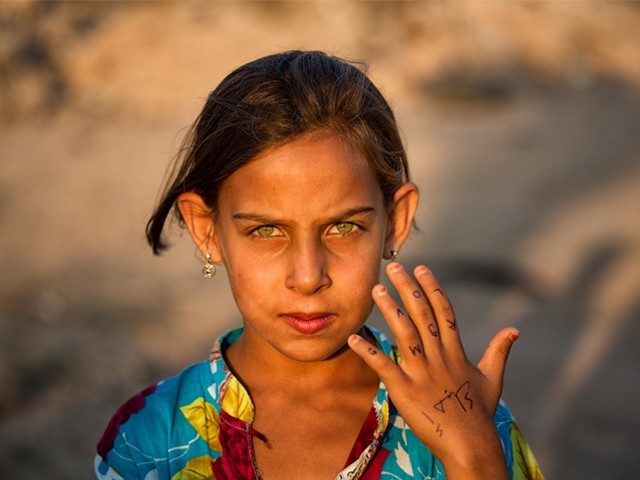 "Could I hit him if he groped me again?" she thought to herself as she made a fist and punched thin air around her. Cursing under her breath, she returned to the pile of clothes she was rummaging through. She could hardly see anything inside the dark tent. Making a blind choice in the dark, she pulled out a piece of cloth and turned around to leave. She was about to miss her truck. Cautious as to not literally step on anyone's toes, Laila hopped about the tent silently, avoiding crushing her family members who were still asleep. On her ...
Read Full Post
As I was scrolling down my Facebook newsfeed I saw a post about the Walls of Kindness in Iran. The post had thousands of views, shares and comments. Naturally, I wasn't the only one who was inspired by these acts of altruism. People have been leaving jackets and scarves for the poor who can't afford warm clothes in the winter. Photo: AP Photo: AP Photo: AP Iranian volunteer Mohammad Esmaeil Khosroabadi, right, donates a sandwich to a needy man at a street charity hut in southern Tehran, ...
Read Full Post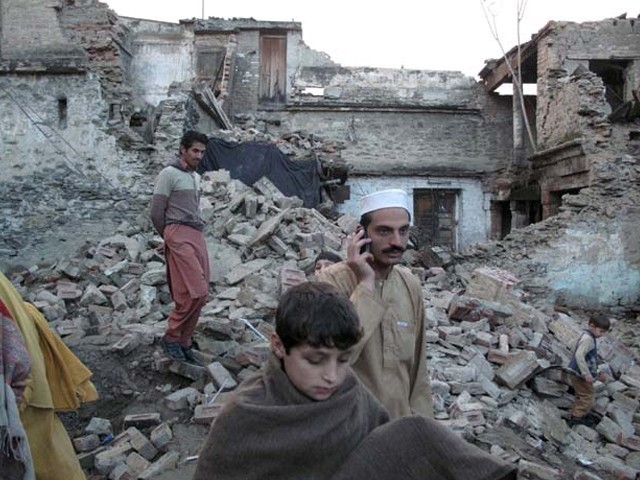 A 100 plus schools and almost 9,000 houses have been demolished in Khyber-Pakhtunkhwa (K-P) alone, and even official figures show that the death toll is bordering on 300 people. Calculating the number of the injured and incapacitated is not difficult to calculate. The earthquake that shook Pakistan on October 26th was not a small calamity by any means. Yet, apart from sporadic sightings of a couple of relief camps, Pakistanis are not mobilised like they were at the time of natural calamities that hit the country in the past. The initial wave of sympathy seems to have dissipated sooner than usual. The very nation which prides itself ...
Read Full Post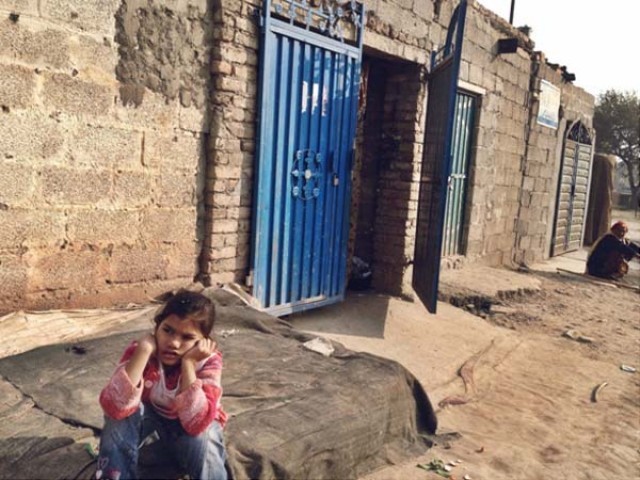 Three-year-old beady eyed Nazia frolics mischievously around the room, trying to coax a response from me. Her mother scolds her, ordering her to go play with her younger brother outside. I, for one, am glad that Nazia is a child as she is oblivious to the constant fear that looms over her family – a fear of being left homeless by the end of this year. Nazia and her family are one of the 80,000 unfortunate slum inhabitants, living in Maskeen Colony Islamabad, one of the thirty odd slums that have been notified by the Capital Development Authority (CDA) for evacuation on the pretext of being ...
Read Full Post
Each night starts off the same way. Something is happening. I can feel it. Someone is calling my name. I have no choice. I have no say in this. I must respond. The echoes of the screams bounce off of every wall in this city as they make their way towards me. Where will it be tonight? Where will I finally see my own reflection? These streets haunt me. The electric energy of 15 million people all radiate through one light bulb. It is hauntingly beautiful. The very light it radiates not only throws me into a sea of confusion, but also ...
Read Full Post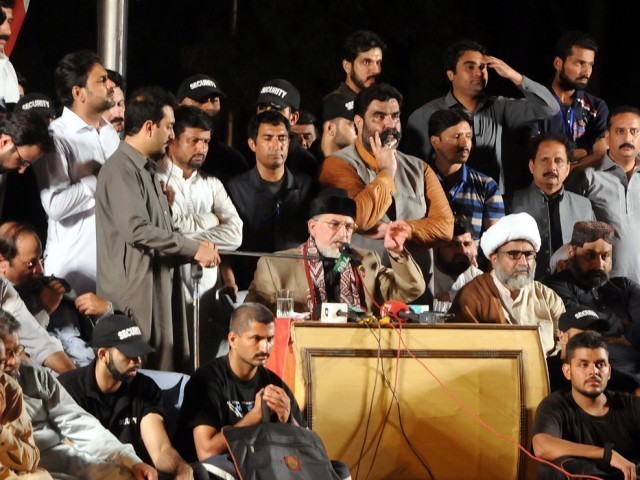 This August has been defining and shaping a lot of things for us Pakistani's, nationally and globally. I, for one, am neither a supporter of Imran Khan and Tahirul Qadri, nor am I a non-supporter. I am just a Pakistani who wants betterment for my country; I don't care who brings it, but I seek progress. With the long march that has been initiated by Imran Khan, and has resulted in Tahirul Qadri bringing on his own revolution, I feel that there are certain things that need to be analysed carefully. On Saturday, August 16th, 2014, Qadri announced a 48-hour deadline for his 10-point ...
Read Full Post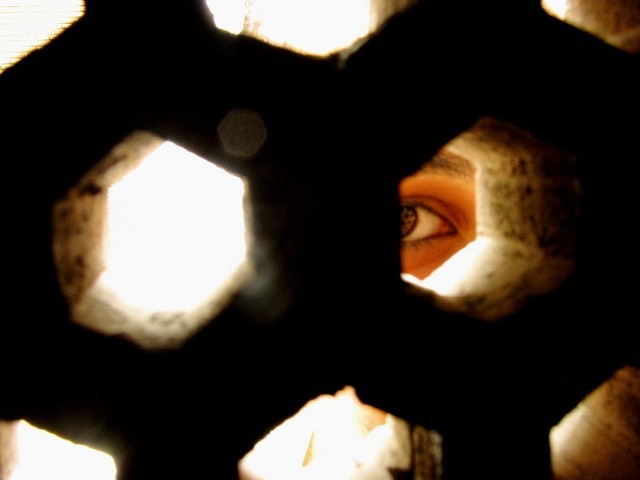 Sometimes, I wish I wasn't born in such a big house Didn't watch so many Disney cartoons, Or read so much Enid Blyton, when I was young… Didn't go to the poshest all-girls private school in town, Or eat at the best foreign restaurants Hadn't ever been on a plane, Ever outside the country Didn't know the words to every English song on the radio Didn't have a big air-conditioned car Didn't live in Defence Didn't always get what I wanted. Sometimes, I wish I didn't feel like such a foreigner In my own country Among my own people That I wouldn't be polite, Embarrassed, awkward That Punjabi or Urdu would flow from my mouth As effortlessly as ...
Read Full Post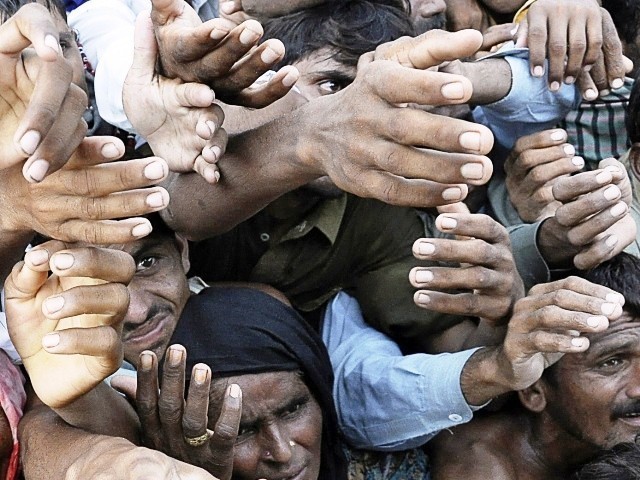 The following is a graphic description of my traumatic ordeal last week, when I was forced to cruise through a bazaar full of beggars in my handsome new Corolla. I emerged from it with a greater understanding of their sordid ways, of which I shall gladly inform you. It was an ordinary afternoon that transformed into a grotesque nightmare. I made a fatal mistake of passing through Saddar which was teeming with excited Eid shoppers, and found myself stuck in a gridlock. That's when it began. They came at me from every direction; tapping on my window with their yellow, misshapen ...
Read Full Post
"So, what are you doing on the International Day for Street Children?" A simple question I asked around to get to know the opinion of people in my city. To my dismay, none of them knew about the existence of the day! When I told them about it, hardly any responded that they would be doing something nice for the improvised. A few even argued over the point of having such a day. They believed that it was a 'lame' concept of the modern day and found it ridiculous to attribute one day to one person. The difference of opinion and unawareness about ...
Read Full Post