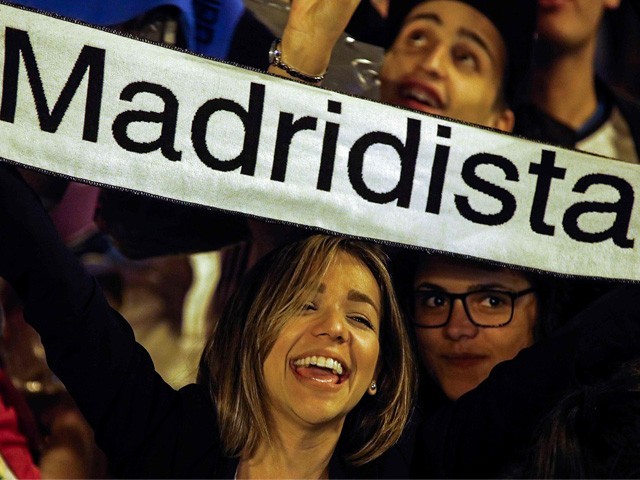 I had never been much of a sports fan. My father loves cricket and whenever he watched it, I either watched it half-heartedly with him or just left the room. It never interested me like it interested many of my friends. I thought maybe I am not into sports; maybe the extent of me liking sports is restricted to playing basketball. I was introduced to football back in school. It seemed so new to me, I had never explored this game. People at school talked about it and apparently watching it was cooler than watching cricket. I tried watching it ...
Read Full Post
I have vivid memories of Basant.  Everyone would be caught up in the spirit and festivities of the season. Maybe it's because all one really needed to celebrate was a long string and a kite. And if you still couldn't afford that, you could snatch one that's drifting awayin the sky. But alas, the festival which once attracted tourists from far and wide to Lahore is now a thing of the past. Anger at the government's ban The Punjab government's decision to ban Basant sparked a hot debate on Twitter. Pro-Basant activists believe the onus is on the government to provide ...
Read Full Post
Along with the added convenience of keeping in touch and stalking your friends, Facebook has allowed individuals to launch home-based businesses. Online groups for personalised greeting cards, flowers, baked treats and apparel are popping up all over the social networking website. The most successful of these ventures is the baking business; who wouldn't click on a picture of a delicious cupcake? Many of these businesses have emerged, and why not? It's free to start a fan page and cheap to advertise. Cut-throat baking gurus Do not be fooled by the cute baby bottles and delicate flower decorations. The baking business is ruthless. ...
Read Full Post
The days of calm and peace lie so distant in our past as to be a fading dream. What we have is chaos and anarchy, loot and extortion, theft and robbery, violence, murder and terrorism. Not many days go by without another blast killing many and causing wives to be widowed and children to be orphaned. It is natural for people in times like these not to take life for granted and for the feeling of transience to be heightened. Such are our circumstances but sometimes one comes across something that makes one wonder how it is that there are ...
Read Full Post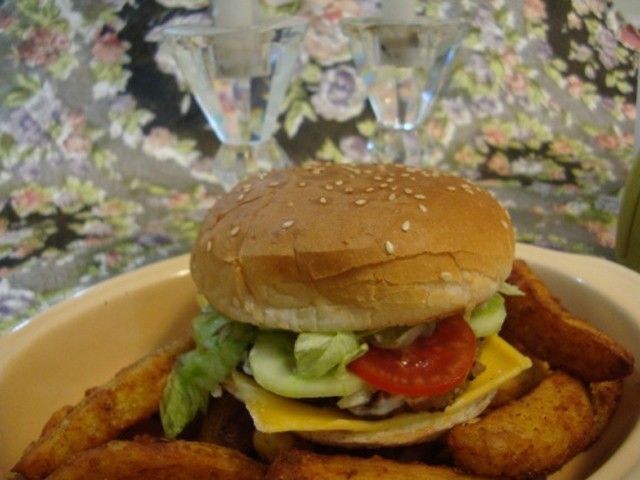 A heartfelt thank you goes out to Mr Anonymous, the first person to actually think of putting a meat patty and a compendium of assortments (cheese, lettuce, tomatoes and onions being the most common) in between a bun. Genius! Little did he know that, what he had created would, end up being a global fast-food phenomenon. Beef or vegetarian, tofu or chicken – the options are endless. Here's a time-tested recipe that will make you forget all about the famous Big Mac you get at McDonalds. Unlike the aforementioned burger, this patty has a rich flavor served with a sauce ...
Read Full Post
Flowers are the beautiful hieroglyphics of nature with which she indicates how much she loves us. – Goethe Imagine walking into your office with your head full of plans for the day and catching sight of a little present that waits for you on your desk. Wouldn't it just make your day? It could bring a smile to your face whether it was just a randomly picked flower or a little note saying "Have a good day!" Life is all about sharing love and spreading smiles where ever you go. I like to take flowers on my way for my friends. During the time ...
Read Full Post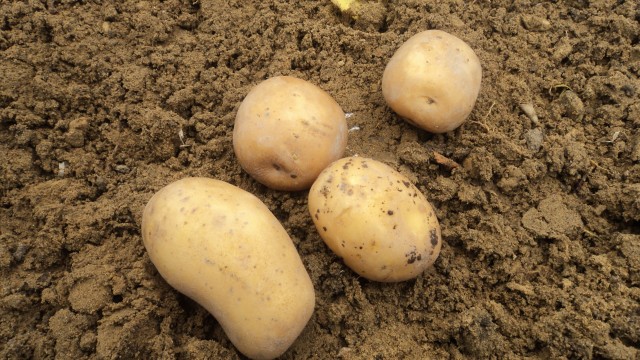 Every one loves potatoes. Why not grow your own this season? I have a roof top garden where I also grow crops in pots. Potatoes are my favorite crop because they are so easy to grow. This afternoon I decided to chit some potatoes. Chitting potatoes simply means encouraging the tubers to sprout before planting. The easiest way to grow potatoes is in bags, bins or large containers. Here is how you can start chitting your potatoes: Selecting potatoes You can simply select any potato that you like the best. It's hard to find potato seeds ( which are basically baby potatoes) here ...
Read Full Post