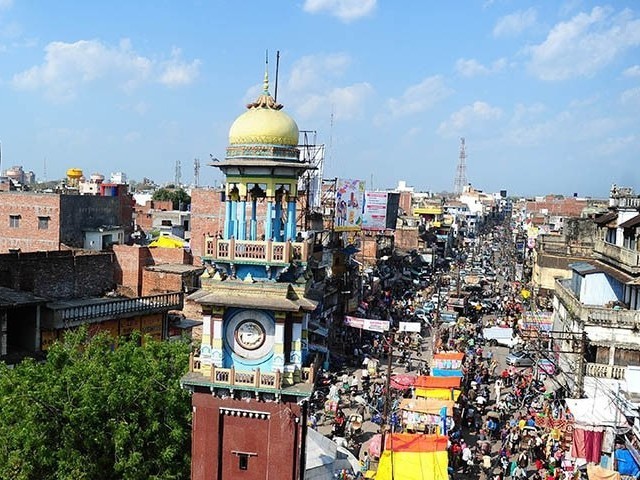 In post-independence India, Bombay became Mumbai, Madras became Chennai, Calcutta became Kolkata, Mysore became Mysuru, Bangalore became Bengaluru, and now Allahabad has become Prayagraj. Then, before the row over Allahabad showed any signs of settling down, there emerged demands to rename Muzaffarnagar to Laxminagar. The love to change names from the past continues after more than 70 long years of India's independence, and it will most likely continue on in the future as well. Although we talk of India as an emergent world power, it seems that the hangover of history is not yet over; it still lays buried ...
Read Full Post
The British newspaper, The Independent, sparked a major controversy recently when its editor announced that they would henceforth refer to India's financial capital Mumbai as Bombay, the city's erstwhile colonial moniker. At first glance, the move appears to be a declining and increasingly inconsequential colonial power's feeble attempt to reassert, or at least relive, its imperial glory. Of course as you scratch the surface, an entirely different dynamic is revealed. To fully understand this dynamic, it's worth first exploring the city's journey from Bombay to Mumbai, which has been almost as remarkable as its evolution from a sleepy fishing village to a vibrant metropolis. ...
Read Full Post
What do you do when your neighbour's house catches fire? Do you sit by, try to extinguish the fire using water or hasten its destruction by throwing petrol in it? Pakistan, our neighbour, my dear friends, has been afire for the last 12 years. Verily, it is one of the biggest victims of terrorism, duh. Statistics reveal an alarming rise in the number of fatalities due to acts of terrorist violence in the Islamic Republic in recent years. As per the data available with the South Asia Terrorism Portal, as many as 52,409 people, including women, children and brave security personnel, lost their ...
Read Full Post
The Bharatiya Janata Party (BJP) wants the Indian National Congress (INC) to be derecognised by the Indian Election Commission. The Hindu nationalist leaders of this party were apparently infuriated over a speech made by Rahul Gandhi in Maharashtra last month during his whirlwind poll campaign wherein he accused the former's ideological mentor, the Rashtriya Swayamsevak Sangh (RSS), of being involved in the murder of Mahatma Gandhi. The 43-year-old said, "They killed Gandhi. RSS people shot Gandhi dead. And today their people (the BJP) talk about Gandhi. Sardar Patel was a Congress leader who has written clearly about RSS and today they (the ...
Read Full Post
Doting on Pakistan is apparently a heinous crime in India. Why else would the Uttar Pradesh government slap sedition charges on 67 Kashmiri students in Meerut for cheering the Pakistani cricket team and chanting innocuous slogans like Pakistan Zindabad? When asked by a young student to share his views on the issue in Barkha Dutt's show Political Roots, senior Bhartiya Janta Party (BJP) leader, Chandan Mitra exclaimed, "Anybody who lives in India, breathes the air of this country and raises a slogan like Pakistan Zindabad, should be legally persecuted and charged with sedition." Ha! Truly speaking one could not expect anything better from the Hindu nationalist party whose ...
Read Full Post