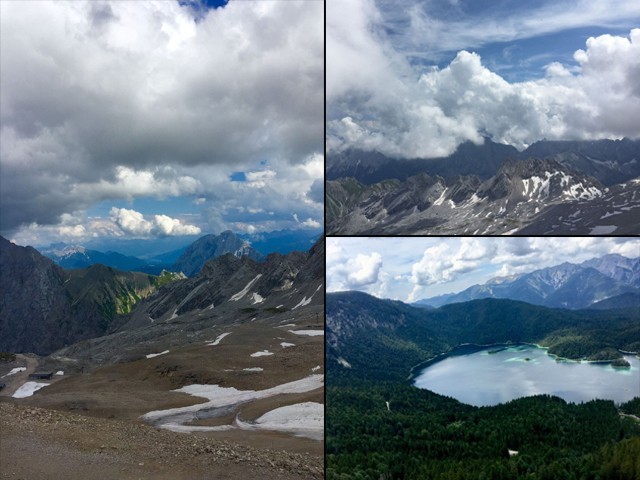 My love for mountains grew last year when I got an opportunity to climb Baaushal Peak (5,720 metres) in Pakistan and became part of the first female expedition of the country. Mountain climbing still hasn't garnered much attention in our part of the world, even though the natural beauty Pakistan has to offer is breathtaking and incomparable. I can say this with confidence because I recently climbed the highest peak in Germany known as the Zugspitze Peak (2,962 metres). There are more technical routes to the Zugspitze Peak but I decided that going through the Reintal Valley was my best ...
Read Full Post
At 5,895 metres, Mount Kilimanjaro is the highest peak in the continent of Africa. Though dormant now, it is also the highest volcano in the world outside of South America. The mountain is one of the seven summits (a term used for highest peak in each of the seven continents). From the plains of Moshi to its summit, the mountain rises a staggering 5,100 metres, which makes it the tallest free-standing mountain on the planet. While it may not be for the faint-hearted, for many trekking/mountain climbing enthusiasts like myself, it is one of the starting points of their climbing career. [caption ...
Read Full Post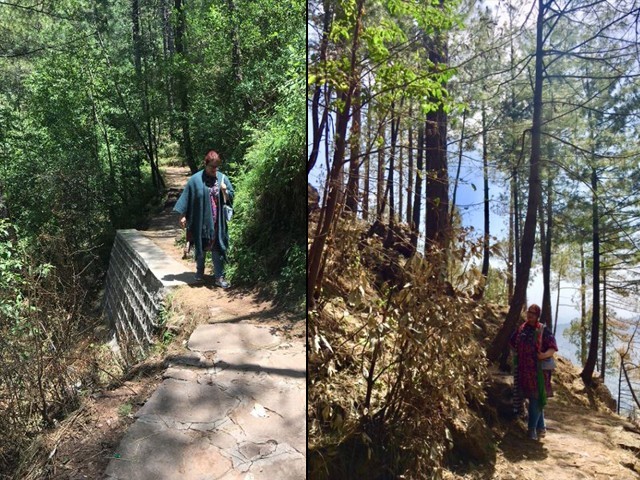 This is going to take a while. I'm still processing my feelings after spending three nights in the middle of a local forest managed by Forest, Wildlife and Fisheries Department of Pakistan. There is so much that needs to be expressed because you cannot sum your experience up in a hashtag when it comes to the profoundness brought by nature. In comparison to other people, a sedentary lifestyle and a higher body mass index (BMI) barely helps you when climbing a few stairs or performing day-to-day physical tasks without experiencing fatigue. Walking for a few minutes seems like a never-ending task ...
Read Full Post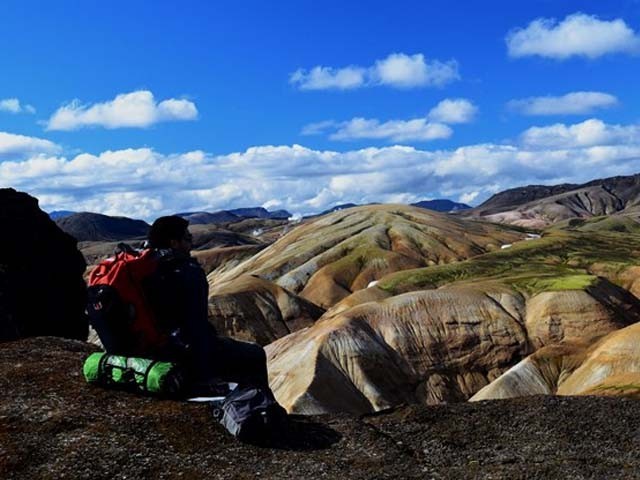 The place was a sharp contrast to what I had experienced over the past three days, trekking through the Southern Highlands of Iceland. I had traversed through 30 kilometres of landscape made of black volcanic ash with little vegetation but fragile moss, rainbow-coloured rhyolite hills that belched sulphurous steam, dark clouds hovering low and foreboding a rainstorm at every moment, and no signs of life but the occasional audacious hiker. The daytime scenery was the most incredible I have seen in my travels through the European Alps and highlands, but it was the much famed night-time spectacle that I ...
Read Full Post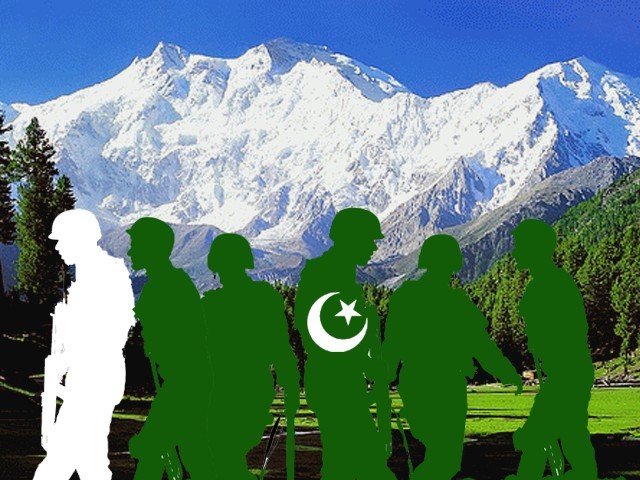 Trekking is my craze, hiking is my pastime and mountaineering is my obsession. And to observe and do research about the conditions of people belonging to Pakistan's neglected regions is something that I like to do. So you can understand my excitement when, last summer, I availed the opportunity of visiting Gilgit-Baltistan (G-B), also largely known as the northern areas of Pakistan. I went up to a height of 17,000 feet, well beyond tree-line, whereupon I came across something spectacular. I witnessed the glory of the Pakistan army, helping its people out even so far above ground. I saw officers of the military doing ...
Read Full Post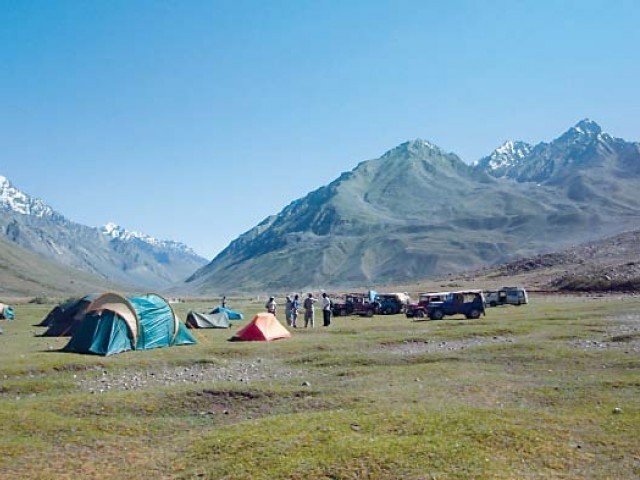 Every now and then, we hear someone singing odes to the beauty of Pakistan's North-West regions. Be it by one of those recent sing-along tourism promos running on nearly every news network these days, after a prolonged wave of violence in Malakand Division, or some bunch of local yahoos who'd just returned from a trip from any of the numerous valleys and lakes. The fact remains that the actual beauty and splendour of these areas is still quite underrated, despite all such praises. Even though the last few years' armed conflicts have labelled the entire region as a no-go zone, ...
Read Full Post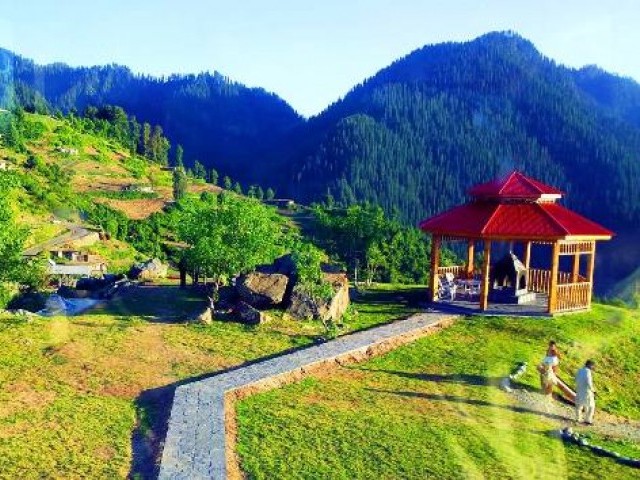 The glaciers melt; the streams from them gush with fresh water. The Swat River and its tributaries spurt. The fruit laden orchards of peaches, apples, apricots and plumps bloom. The whistles of gypsies, seasonal nomads, buzz and the bells of sheep ring. This is summer in Swat. Since the last successful military offensive against the Swat Taliban the military in Swat arrange festivals in the valley. These events of entertainment are meant to revive tourism in the valley and to present a soft image of the idyllic landscape to the world. And of course one objective is to prove that Swat ...
Read Full Post