The recently held Karachi Literature Festival 2017 was a hub alright. But a hub of what? What it stands for, ideally, is not just celebrating books and authors, but also to serve as a hub for Pakistan's beautiful minds that allow critical thinking and are truly progressive. Literature and the arts, on such forums, are designed to allow an open inflow and outflow of thoughts and ideas, and an exchange of not just narrative but also counter narrative. One counterfoil session of the KLF 2017 was introduced as a discussion on conflict-resolution through art and enterprise. One of Pakistan's well ...
Read Full Post
You're showing too much hair. You're wearing a lot of makeup and your tight jeans? Well, you're ruining the reputation of the hijab. These are just a few examples of the criticism many hijabis face.  Recently there were even adverts all over the Middle East comparing Muslim women to wrapped sweets – a lollipop with a wrapper symbolises perfection, that is, the angelic Muslim maintaining her pardah, while an 'unwrapped lolly' attracts flies to the haram enticement of an exposed 'sweet'. The men behind such adverts will deny that comparing Muslim women to sweets is objectifying us. They will contest that they are merely using the analogy ...
Read Full Post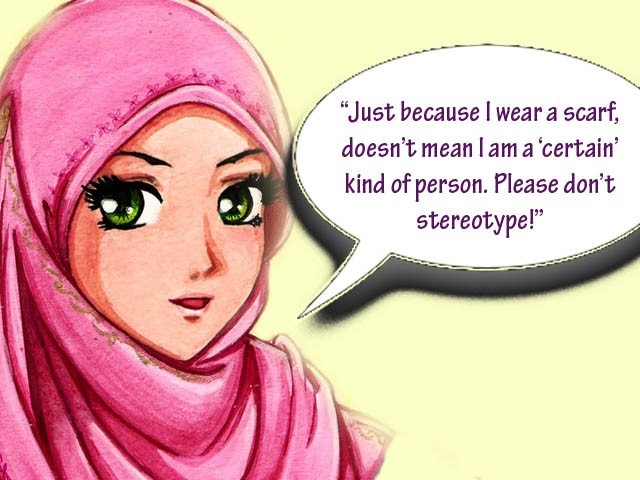 It was our last day in Rome. My friend and I decided to spend it at our two favourite places in the city – Piazza Navona and the Trevi Fontana. It was almost noon on a pleasant day with the brilliant autumn sunshine warming the cobble-stoned square and illuminating the magnificent Roman sculptures in the centre of the piazza (city square in Italian). It was as if both of us wanted to take a part of Rome away with us in our hearts as we sat quietly on the stone bench simply absorbing the relaxed Italian life around us. I had my camera ...
Read Full Post
Legend has it that when the clock strikes midnight, a terrifying army of beasts awaken who call themselves "The Westernsteins." They comb our cities, with the sole mission of shaming and persecuting women who wear hijabs or traditional conservative clothing. Such was the terror of Westernsteins that families across Pakistan forbade their women to leave their homes without donning skinny jeans and spaghetti-strap tops. The flame of hope had ostensibly been extinguished, when the nation decided to fight back with a passionate campaign to promote hijab. The dream was that one day women would be able to wear hijabs as freely as they get ...
Read Full Post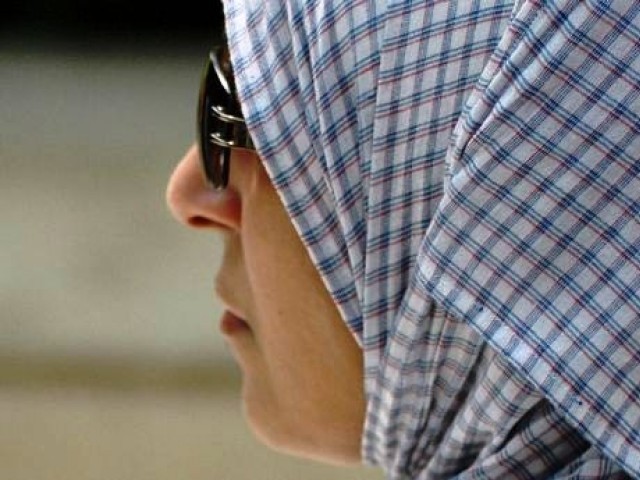 Every February 1st, on World Hijab Day, there is a new barrage of outlooks and arguments on the subject. Having been a hijabi for a long time now, I am very satisfied with my decision. However, I do enjoy reading articles on this controversial topic. A lot of these articles are motivating and inspiring, but a majority,  reflect on the confused state of mind of the writer. Over the years, answering the question, 'Why do you wear hijab?' And also reading different outlooks on the subject has brought me to some clear-cut rebuttals that surround the hijab. Read on to find out! Hijab ...
Read Full Post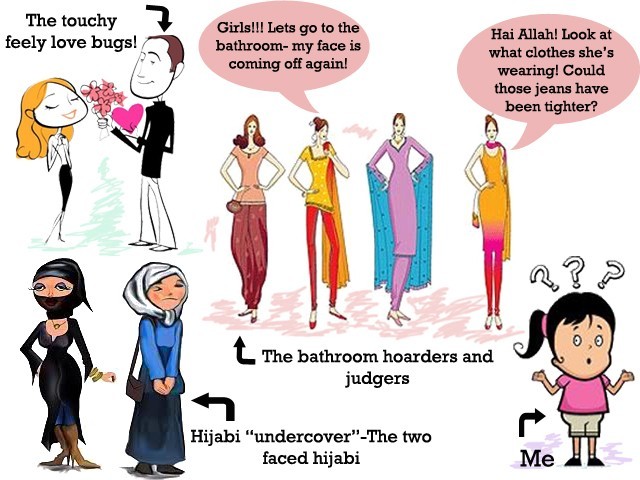 They were right when they said that university can teach one some of best lessons in life.  In this place called a 'university', I have met people that I didn't even think could possibly exist! Although I am still in my first semester and it might be too early to draw conclusions, I am completely bewildered by the people I have been fortunate enough to have met. Having been swept off my feet, I would like to talk about a few of them: The bathroom hogger The original concept of using the toilet has pretty much diminished. The bathroom is now considered a convenient ...
Read Full Post
If feminism did one thing right for women it was to provide us with an abundance of choices. Something the fair gender hadn't really experienced before. Whether it was the choice to wear pants and throw away those constricting corsets, or the choice to go out and vote and make a difference in the world. We could drive, abort or use contraceptives. These are the same choices that helped women like you and me get PhDs, work in male-dominated industries and hold top level positions and get equal pay. We could literally be men if we wanted to be! But if ...
Read Full Post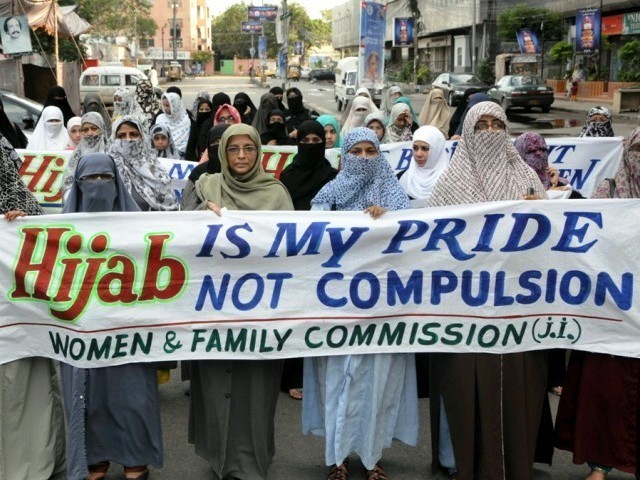 Scrounge for your scarf; dig out that dupatta – its World Hijab Day! You may have heard of 'World Health Day', and certainly of 'World Population Day' and perhaps even of 'World Literacy Day'. But before today you may not have heard of 'World Hijab Day'. Unlike 'Earth Day' or 'World Cancer Day', though, 'World Hijab Day', has not, as you might initially think, been decreed by the UN, the organisation which earmarks certain days for international observances, designed to further its goals of world peace and social progress. No, World Hijab Day has in fact been declared by Pakistan's biggest religious political ...
Read Full Post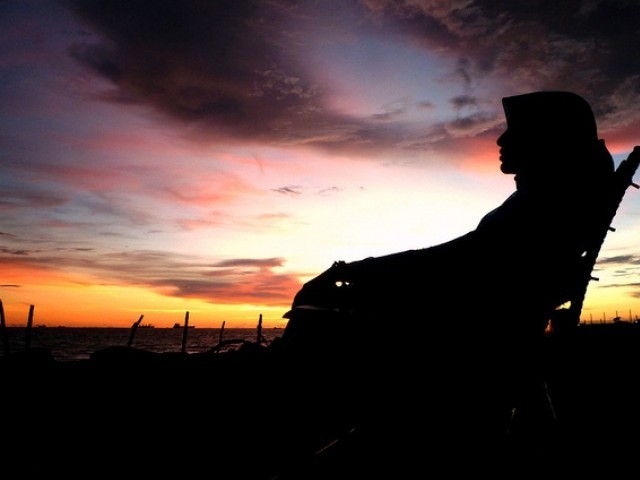 As a teen, a couple of years ago, influenced by society and culture, I decided to wear a scarf over my head whenever I went out. Then, as the wheels of maturity turned, I wriggled out of the cocoon of ignorant following and started to question myself. Why exactly did I cover my head? Was it because some of my friends had adopted the practice and many people I knew did the same? I stopped. That was it! Guilty as charged. As expected from any mother who took pride in the fact that her daughter had become a 'modest little lady', my ...
Read Full Post
So it turns out, I cannot enter a nightclub in Dubai. To those who haven't ever visited the city, Dubai is a place where there are more nightclubs than mosques. Here, alcohol is a ready consolation for all and sundry. When I was visiting, I was forced to put a pillow over my head in a desperate attempt to drown out the noise from the clubs nearby. In Dubai, according to the Emirati who drove our Land Cruiser over sand dunes for the desert safari earlier in the day: "We Dubai people, we do this every day. We get tired of clubbing and partying, ...
Read Full Post