When I lived in Saudi Arabia, religious policing of women's bodies was the norm. I remember a time when my mother and I were casually strolling down Suwaiket street – one of the most busiest and populated areas in downtown Al-Khobar – when we suddenly witnessed the religious police, most commonly referred to as 'mutawa' (or mutaween for plural) approach a young woman, and angrily demanded that she cover up, as she wore the abaya (full Islamic body covering), with the scarf resting loosely around her shoulders, her face and hair bare. When the woman, who was too shocked to speak or didn't comply right away, ...
Read Full Post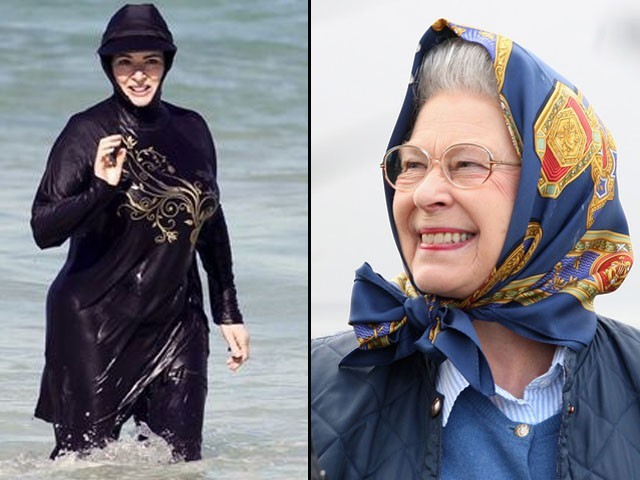 The dupatta has been around in our part of the world for thousands of years. The word itself is of Sanskrit origin, 'du' meaning 'two' and 'patta' referring to a strip of cloth. In ancient times it was worn as a symbol of modesty as part of an outfit that was comprised of three pieces and, as centuries passed, it became part of the cultural, religious norms in this region – not just for Muslims but also Hindus and Sikhs who cover their heads when walking into a religious building. These days it is worn by many young girls as ...
Read Full Post
Every once in a while, I come across news that fills me with hope that patriarchy will indeed perish someday, and that all is not lost in vain. And the news about Iranian men donning hijabs, in solidarity with their wives was one of those rare moments. For the past few days, several men have been posting pictures of themselves wearing the hijab – and some even wearing the full burqa – to not only show solidarity with their wives, who have been forced to cover up in accordance with the strict 'modesty' rules of the country, but also to protest ...
Read Full Post
I have always loved Sesame Street. It was the only children's show, along with Fraggle Rock, that I eagerly watched as a little girl while growing up in Saudi Arabia. I especially love how culturally diverse the show is and how, through multicultural elements, it aims to teach young children the value of mutual acceptance and cross-cultural friendships. In a nutshell, the show is perfect in all aspects of what a children's show is supposed to entail. So, it did not come as a surprise to me when I learned last week, through an Instagram photo a friend had tagged ...
Read Full Post
Mariah Idrissi is the first female Muslim model to feature in an H&M advertisement. The advert describes her look as 'chic' and Mariah definitely looks chic. Most are applauding this diverse and inclusive step from the world's second largest retailer for representing Muslim women in the fashion world. The fashion industry is changing…or is it? Muslim women have their own views and as the global Muslim population is the second largest in the world, there will never be a formulaic response to what one Muslim woman wants. Our choices will depend on us individually and include the country we live in, our work ...
Read Full Post
A six-day long Afghan-Pakistan Youth Dialogue in Kabul changed my life forever, as I set off to a venture that helped me break stereotypes about Afghanistan. From their meritorious hospitality  to appetising cuisine, from their commendable social activism to unwavering dedication, I could pen down a novel about my week-long stay in Kabul. But for now, let me share some of the stereotypes which were shattered once I moved across Kabul myself, experiencing and collecting cherished moments. Not everyone gets bombed 24/7 Kabul is not a battlefield and rockets do not come falling over your head. Chances of you dying while driving in Kabul are higher than getting shot at. An Afghan man roller blades ...
Read Full Post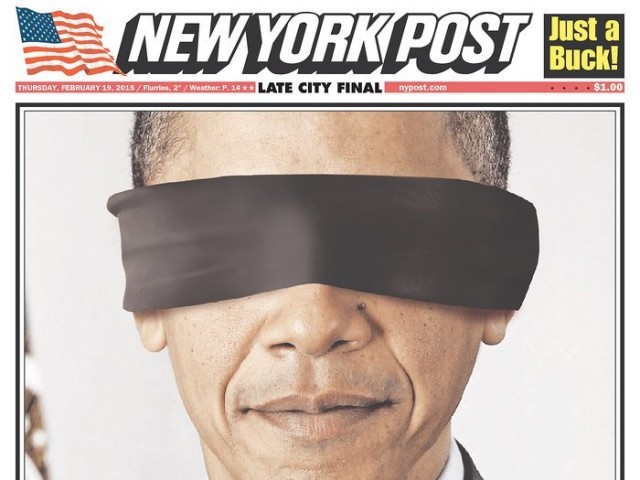 Was Obama mincing words when he refused to pin the 'Islamist' tag on to terrorism? His unequivocal statement that the war on terror was against people perverting Islam drew him a lot of flak from a predictable group who see the world as black and white, and discern no shades (not 50) of grey.  In any case, why would the West be at war with Islam when many Muslims are doing a pretty darned good job of it themselves? Look around, groups like ISIS, Boko Haram, and Al Qaeda are painting towns, villages, cities, and actual battlefields red with blood; mostly of their own countrymen and ...
Read Full Post
The only thing we know about First Lady Michelle Obama's recent visit to Saudi Arabia is that she wore no headscarf. She and her husband, President Barack Obama, probably discussed many worthy issues with the new Saudi King, Salman bin Abdul-Aziz, but to the Western media, what mattered most was what Michelle Obama wore. The First Lady wore a long sleeved shirt and pants but no scarf upon arrival at the airport in Riyadh. Her unveiled dress code sparked controversy on social media almost instantly and Twitter was flooded with tweets about Michelle's dress code. Sure, it was an official trip for the First ...
Read Full Post