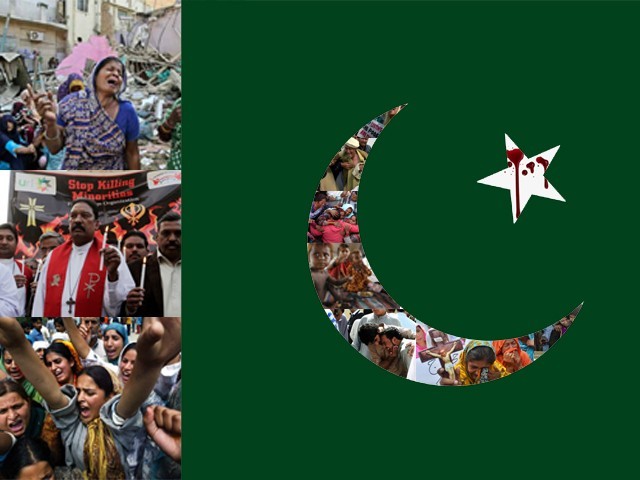 Some 71 years ago, people from all over subcontinent left their homes and took roads laced with perils to reach the 'land of pure'. What made them leave their lives behind to move to an unknown land where all that awaited them was a promise? No tangible shelter but only a promise; the promise of freedom. What is meant by this 'freedom' that caused the greatest migration of the century? Freedom or independence means the availability of the opportunity to exercise one's rights, powers, desires and even faith. Yes, I put emphasis on faith because any country where any ...
Read Full Post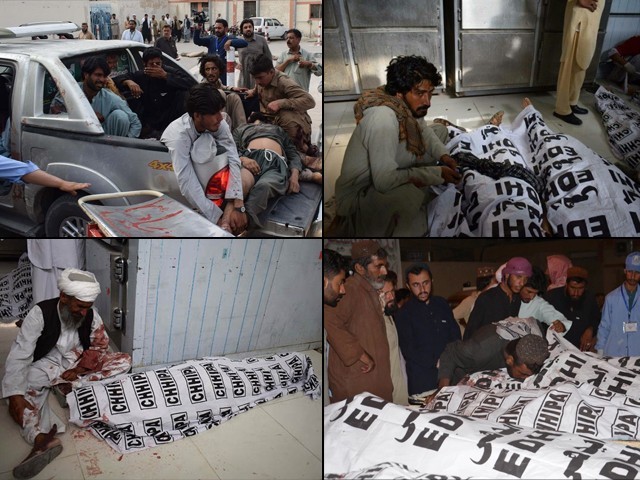 Last Friday's suicide attack in Mastung was the one of the deadliest attacks in Pakistan's history.  The death toll from the attack now stands at 149 with more than 200 people wounded. Nawabzada Siraj Raisani, candidate of the newly emerged Balochistan Awami Party (BAP) and a favourite of the state, was among the dead. The slain Raisani's son was also killed in a bombing on July 29, 2011 in Mastung football stadium. Let's take a look at recent terror attacks in Mastung, a district located about 50 miles southwest of Quetta. In early June of this year, two suicide bombers attempted ...
Read Full Post
I recently had the chance to visit Lesvos, a tiny Greek island located a few kilometres from the Turkish Riviera. This picturesque island, which was once a tourist heaven, is now commonly referred to as the refugee island, given the high influx of refugees since 2014 following the wars in Syria, Iraq and Afghanistan. Whilst there as a volunteer, much of my time was spent realising how borders can sometimes prove fatal.  As I visited the shores of Skala, I could see Turkey through my binoculars. While many refugee boats arrive weekly from Turkey, at one point in 2015, an average total ...
Read Full Post
What are thou going to do today, my lord? I am going to protect minorities in Pakistan. And how would thou protect minorities, my lord? By making new laws! But what about the old laws, my lord? Hmm, they are old and obsolete. How would thou save the new laws, my lord, from becoming obsolete? For that I need to form a committee! Recently, a Senate committee got together to discuss a fresh piece of legislation to help protect the religious minorities in Pakistan. After the killings of 1,456 Hazaras in Balochistan over a period of seven years and other minorities in Sindh, Punjab and Khyber-Pakhtunkhwa (K-P), the Senate committee on human ...
Read Full Post
The recent 'revelation' by the Washington Post about Pakistan being among the most racially tolerant countries in the world, was met by jubilation by the nationalists. However, much of the Pakhtun community being systematically oppressed, mocked and expelled from the country, was offline and unavailable for comment. As a liberal who has long decried our nation's exquisitely racist attitude towards Pakhtuns, Hazaras, Jews and any mound of protoplasm not strictly conforming to our expectation of what a 'real Pakistani' looks like, the study was, at first, humbling. Though I was certain that I hadn't imagined all that racism, perhaps we were still ...
Read Full Post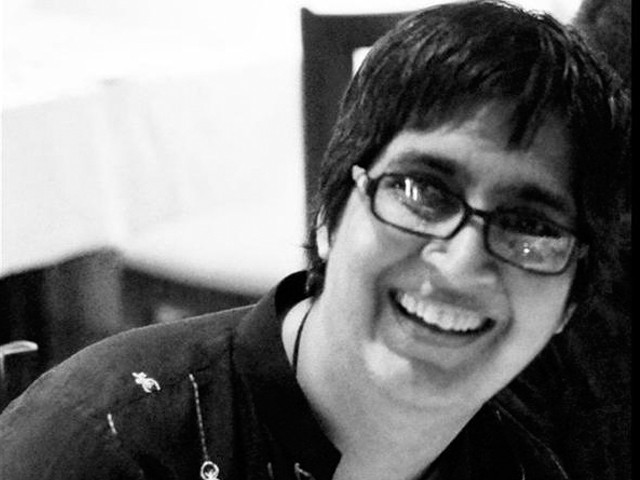 Sabeen Mahmud was brutally murdered yesterday, and with her, yet another flame in the vast darkness of our land extinguished. For those of us who had the pleasure of knowing her, she was genuine, warm, and always open to dialogue and everything we wish Pakistan would be known for globally. She died shortly after hosting an open forum on Balochistan with, among others, a voice the government did not allow to speak at LUMS. With her death on your watch, we continue to be known instead for all the illiterate brutality, intolerance and narrow-mindedness that exemplifies the short-sighted policies of politico-religio-military convenience/expediency of ...
Read Full Post
It was revealed in the second week of October that around 300,000 bottles of mineral water – meant for the drought victims in Thar – expired in a government warehouse without ever reaching the masses. Earlier this year, wheat supplies for the Thar victims faced the same fate. At least 31 lives were lost in October and 234 more, mostly children, in the preceding episodes. A report revealed that the district administration of Thar was in the hands of Makhdoom Amin Fahim's son earlier this year. Fahim happens to be the senior vice-chairman of Pakistan Peoples Party. So is PPP not responsible for the Thar mismanagement? An inquiry commission formed ...
Read Full Post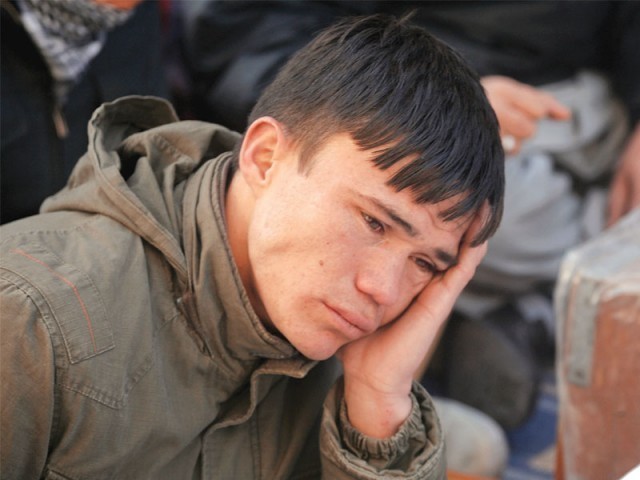 It was 6am when my alarm went off. I woke up to it, got off my bed, performed wuzu and then offered my prayers. At 6:30am, as usual, I decided to go out for a refreshing morning walk. It seemed like an ordinary morning – just like any other day. Whilst on my walk, my phone beeped informing me that I had received a text message from a friend of mine. The message greeted me "good morning" and read: "If you fail to achieve your dreams, change your ways but not your principles, as trees change their leaves, not their roots." Instantly, a smile ...
Read Full Post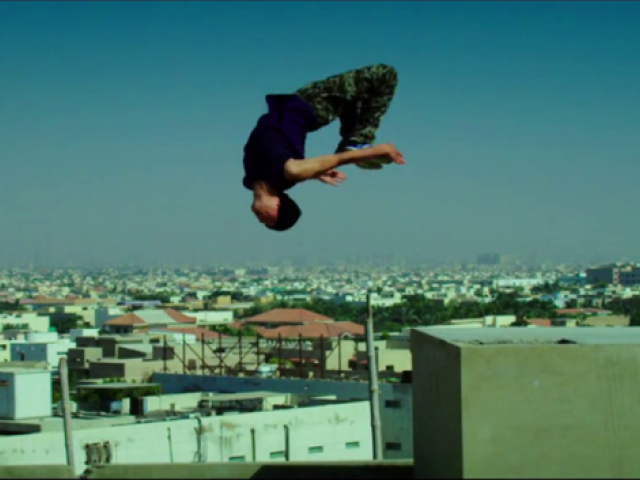 I didn't really know what parkour was, until I came across a recent article about some boys from Quetta's Hazara town who practise this activity. I had come across references to free running (a more acrobatic version of parkour) on television previously, but since I'm the kind of old soul who believes that doing anything which might result in a serious injury is a cry for attention, I never gave it any. It had an aura of belonging to the seedy world of graffiti, tattoos, drugs and gangs and I am, as I mentioned earlier, an old soul. After reading the article and watching ...
Read Full Post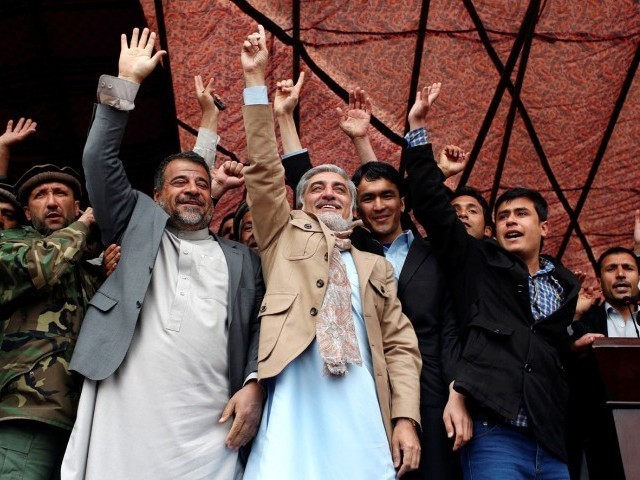 As I am writing this, the people of Afghanistan have already casted their votes in what is arguably the most important election in Afghanistan since the fall of the Taliban regime in 2001. The whole world's eyes are fixated on the upcoming results, which will be announced on April 24 and finalised on May 9. So I also asked a friend from Afghanistan which candidate his family voted for and he replied, "Of course, they voted for a Pashtun because we need a Pashtun leader. After all, Pashtuns constitute the majority of the Afghan population." In fact, all eight candidates in this presidential run are from ...
Read Full Post