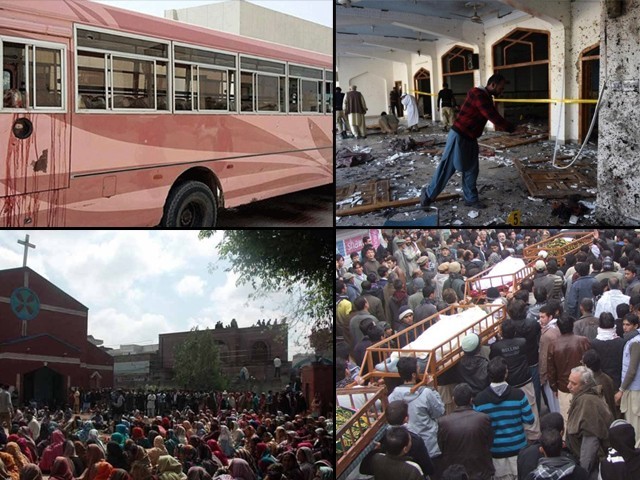 Minority communities in Pakistan are thankful for their moderate friends from mainstream Sunni school of thought, for supporting them in these harrowing times. Countless have condemned the attacks against minorities, and many have risked their own lives to stand up for others. However, in a few circles, some arguments in opposition to violence against minorities, while appearing to be a condemnation of violence, often end up being detrimental to these side-lined communities. Here are a few of those arguments, often heard from mainstream moderates (and if you hear yourself making one of these – please stop): 1) "We shouldn't kill Shias because Shias and ...
Read Full Post
Another imambargah attacked in Islamabad leaving several Shias dead and injured. In the last two weeks, this is the third such incident, fourth overall in 2015 and it is only February. This is only the latest attack in a long line of attacks that have taken place. From 2001 to now, thousands of Shias have been killed in terrorist attacks across Pakistan. Through it all, governments continued to tolerate extremist groups and even gave them space in mainstream politics. The pace of these frightening attacks has picked up. One would have thought that the regular attacks would have pricked social conscience into recognising the on-going Shia genocide, ...
Read Full Post
August 14, 2009 I decided not to celebrate August 14th this year to show my personal grief, shame and solidarity with the nine innocent Christian citizens of Gojra, who were killed and their homes lit on fire. On this day, I will hang the Pakistani flag at half mast, will switch off my television, have none of those 'milli naghmay' and sing no national anthem. I am sad, ashamed and deeply distressed. I will call up all my Christian friends to apologise and express my grief, pain and sorrow. August 14, 2010 94 people were killed and more than 120 injured when the places of ...
Read Full Post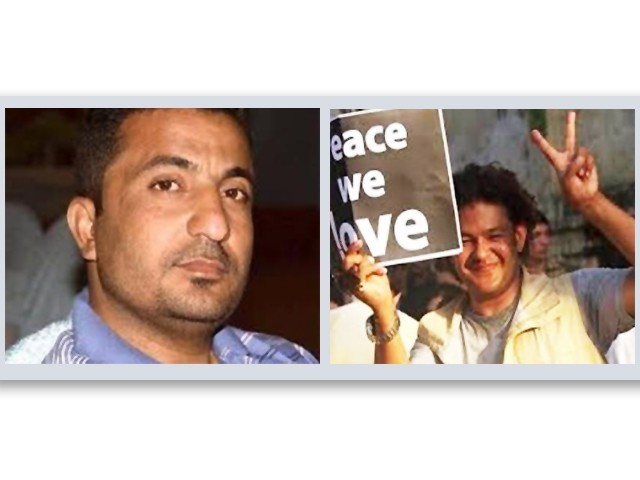 January 10, 2014 marked the first anniversary of the Alamdar Road blast in Quetta, where over 100 people were killed and more than 169 injured in a twin blast. The explosion took place near a snooker club where a suicide bomber detonated the bomb at approximately 8:50pm in the evening. When the first blast took place, a large group of people reached the area in order to rescue and help the victims. However, after about 10 minutes, another blast took place at the same location – this time it was a bomb which was remote detonated in a car nearby. The second blast ...
Read Full Post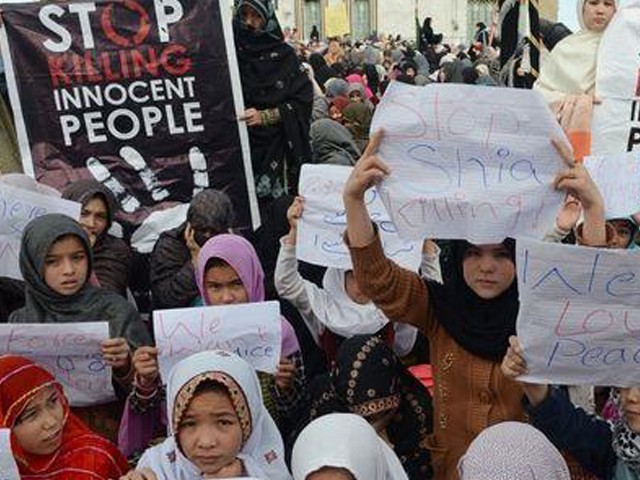 When Aslam Raisani, the then chief minister of Balochistan, was asked about the Mastung massacre in September 2011, he replied, "The population of Balochistan is in millions, 40 dead in Mastung is no big deal." When asked about what he would do for the grieving families of the victims, he replied, "I can send a truckload of tissue papers for them to wipe away their tears." Horrific as this may sound, the Mastung massacre was not the bloodiest day in the long history of Shia killings in the Hazara community. That 'honour' goes to the massacre on January 10, 2013 in Quetta where over 100 people were killed ...
Read Full Post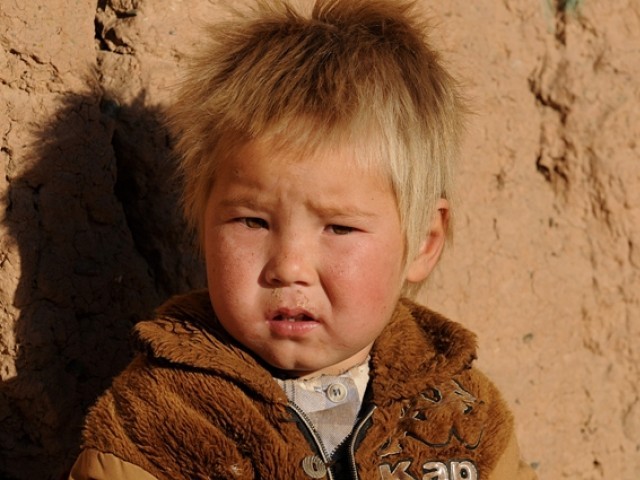 On February 16, 2013, when a 1000kg explosive laden water tanker exploded in the midst of a crowded market in Hazara Town, Quetta, it not only destroyed lives and property but it also destroyed Muhammad Ali Jinnah's vision of a tolerant Pakistan. In the mulch of torn pieces of women, children, tradesmen, charred vehicles and rubble, lay dead the ideology of Pakistan. Let it be plainly said that Pakistan is not safe for Hazaras anymore as the state has clearly failed to provide security to this community, let there be no argument on this. So what to do? Where to go? Resist and be ...
Read Full Post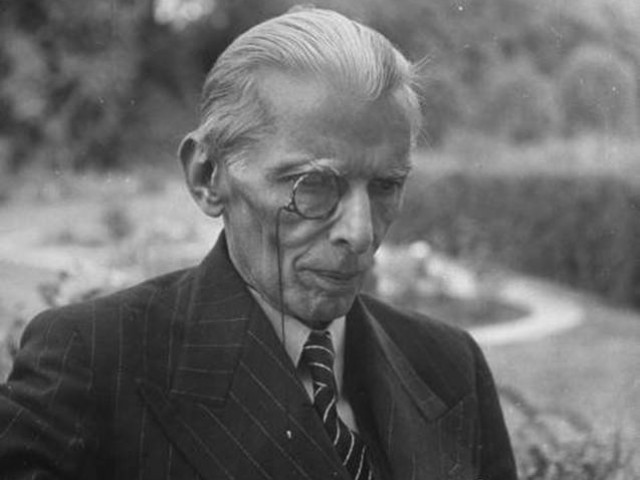 Most of us remember and casually reiterate Quaid-e-Azam Muhammad Ali Jinnah's formula for a better nation: unity, faith and discipline. The three words have been overused (often in the wrong order), and they are slowly losing their meaning. Nevertheless, the patriotic romanticism associated with them only grows stronger. If we evaluate how far we've gone in actually implementing the father of the nation's formula, we cannot help but notice how the three elements of high importance are not being taken as equals. Perhaps, expecting Pakistan to employ anything that has to do with discipline is a vision too foresighted. Faith has boldly overshadowed discipline, but ...
Read Full Post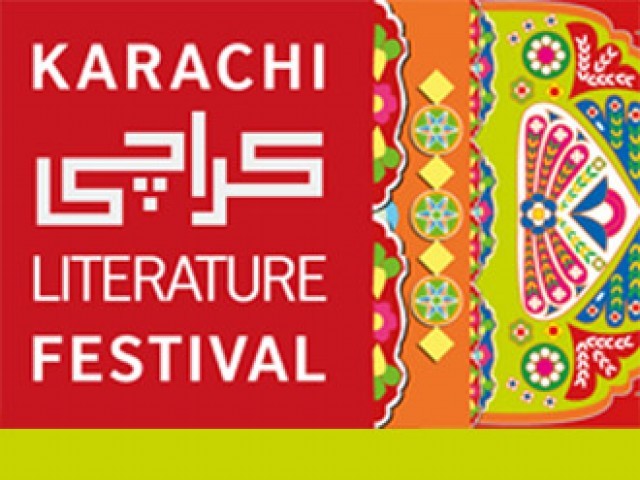 So the Karachi Literature Festival (KLF) is over. Three jam-packed days devoted to writing, to literature and to everything else in between. A festival not just of books, but of thoughts and ideas, with the space for diverse opinions to be held and expressed, and respected by all. I would have to say that this year's festival, the fourth, was the most mature and powerful it has ever been. This festival has really come into its own, from its first time at the Carlton Hotel. This year's festival was held at the Beach Luxury Hotel, which revitalised and renenergised the ...
Read Full Post