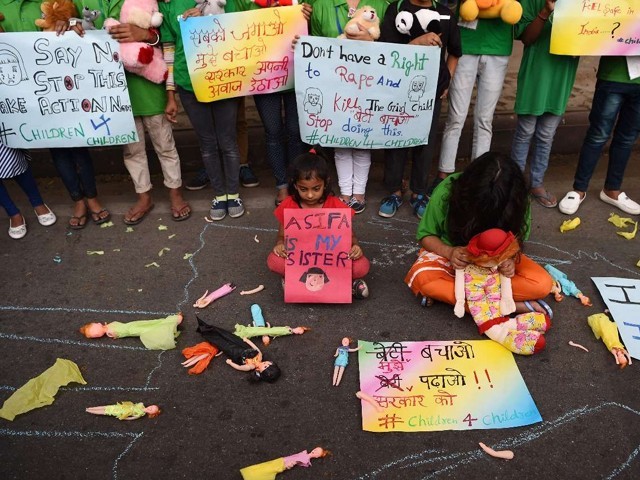 As India slowly wakes up to the horrors that were inflicted on eight-year-old Asifa Bano in January, collective outrage is gathering steam. New hashtags are trending every day. Horrifying details about the crime are emerging to shake us out of our consciousness. Armchair activists are leading the shout to get justice for Asifa. And rightly so. It is impossible not to be moved to tears after reading the terrible details about the Kathua rape case. From being drugged, to being gang-raped by men who wanted to 'satisfy their lust', to being strangled and bludgeoned to death in two horrific attempts, ...
Read Full Post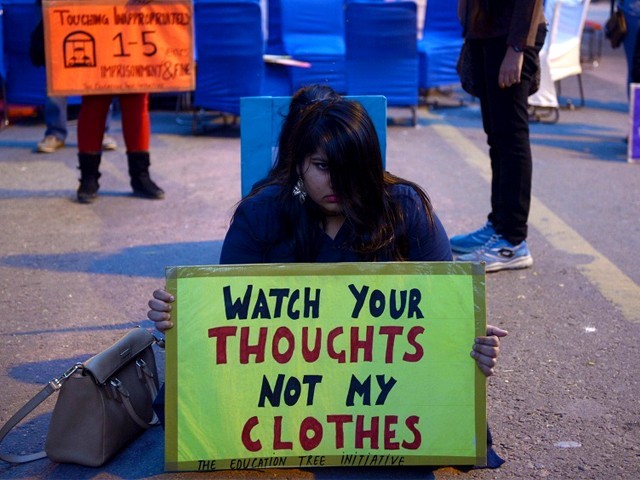 Recently, we touched a nadir in our short history; even though some might argue we were already there. In a city where the infamous tag of being the 'rape capital' has overridden its stature as the national capital of the largest democracy in the world, an eight-month-old baby was raped. A toddler, who perhaps could barely stand, let alone walk, was left in a pool of her blood by a relative who had offered to babysit her. Around the same time, a biology teacher in the city of Raipur offered her students some twisted advice about being female, allegedly telling them not to ...
Read Full Post
Across the globe, religion is becoming the fastest growing trade. After all, there is never a dearth of naive masses waiting to fall prey on their fears. This is the reason why so many babas and gurus with the gift of the gab and a penchant for floating uncanny stories are slowly taking control of several lives. They seep into people's lives by becoming not only their spiritual teacher, counsellor, psychiatrist, personal confidante, but also their family advisor, semen donor and sometimes even money launderer. These phony babas mine on people's obliviousness by making them believe that they are the ultimate ...
Read Full Post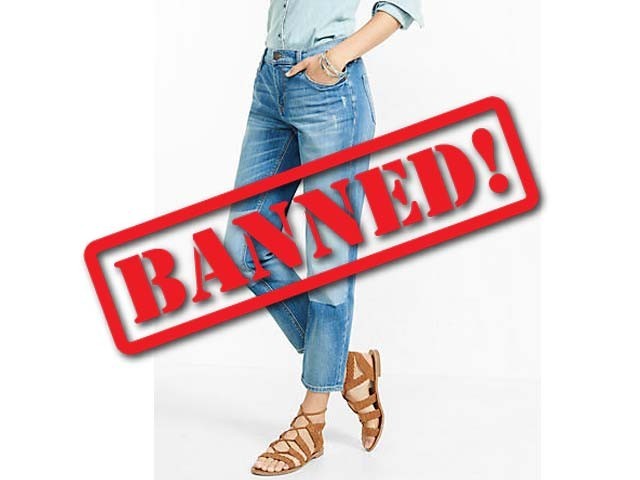 There must be something very special about the evil garment called 'women jeans', otherwise why would even the most sagacious men rile up against it? They are certainly not just a pair of trousers in denim fabric, else why would it worry and distract men so much? Perhaps this is the reason why the village panchayat in Rajasthan barred women from wearing jeans along with attractive clothing such as leggings, short skirts and sleeveless tops. Nevertheless, women wearing fully covered jeans with a sleeveless top ruin the culture, but a sari that shows off midriff doesn't. Besides, it is the tight jeans and leggings that ...
Read Full Post
It is a sin being a Muslim in India today, but a blessing if you're a cow. Otherwise, how else can you justify the uninterrupted killings and lynching of Muslim men in the name of cows ever since Narendra Modi assumed power in May 2014? The latest victim is a man called Alimuddin, aka Asgar Ali, in the eastern Indian state of Jharkhand. He was allegedly transporting some meat and the cow protection group (an euphemism for radical and extremist Hindu militant groups) intercepted the vehicle and beat him to death without verifying the content of the vehicle. Their hatred towards Muslims is so extreme that it's the name that invites revulsion. ...
Read Full Post
It was Mother's Day recently and we couldn't stop gushing in our seasonal tribute about our love and gratitude for our parent. The rest of the day, we patted ourselves on the back and declared ourselves super mommies who deserved their day in the sun or rather the spa. But away from all the bleeding hearts and not too far away from the national capital, a mother spent the day watching her 10-year-old girl in the Intensive Care Unit (ICU). Days later, she continues to do so. There can't be a bigger irony, because our declarations on social media don't have a pulse on ...
Read Full Post
Indian people are under siege by the government which was elected by them. Today, the popularly chosen regime decides what the masses should watch, what they should hear, what they should eat, how they should exercise, and how they should behave as citizens of the nation. Any deviation or questioning is termed as anti-national activity. Governance has now given way to policing. How will the government justify the blocking of more than 800 porn sites on the internet? In a country which boasts of the traditions of Kamasutra and where people throng in large number to see the erotic sculptures of Khajuraho ...
Read Full Post
Dialogue has a long shelf life. It never gets old or fades away. Sooner or later it asserts itself. It renews itself. That is what has happened in the Russian town of Ufa on July 9th, when the Indian Prime Minister, Narendra Modi and his Pakistani counterpart, Nawaz Sharif, shook hands despite indulging into acrimony for a year. The Indian government has termed the meeting a 'breakthrough' and counts it as a great step forward in dealing with Pakistan. The interaction has paved the way for both civilian and military engagement between the two neighbours in time to come, which will address all the ...
Read Full Post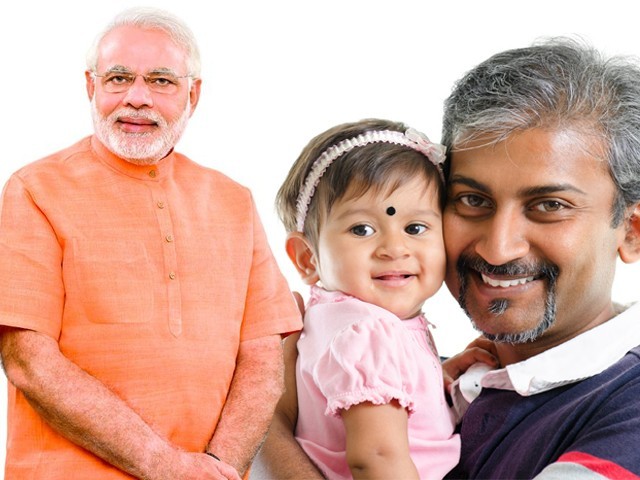 It's hard to take Narendra Modi seriously. As a member of the RSS (Rashtriya Swayamsevak Sangh political party) and a controversial one at that, his election to the post of the 15th Prime Minister of India is more likely to make most people raise their brows in amazement. But every tub can stand on its own bottom even if it wobbles at times, and Mr Modi proves he too has some stable ideas. Mr Modi has suggested that Indians should take selfies. Not just random selfies but selfies of themselves with their daughters and post these pictures onto any social media platform with a ...
Read Full Post