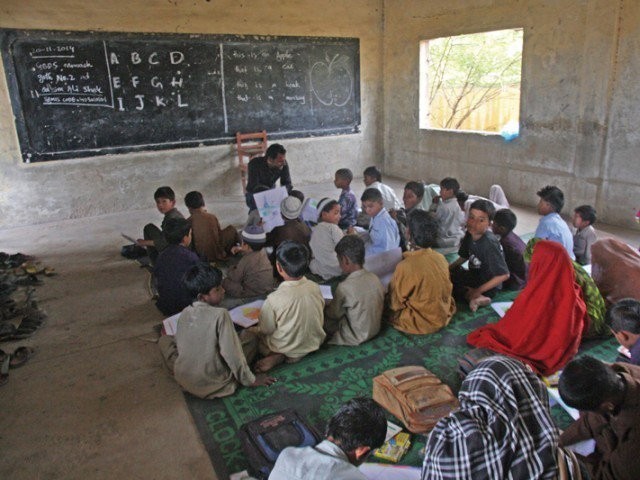 While growing up in Karachi in the turbulent 90s, my neighbourhood used to be a perpetual warzone. Acting tough was the only way of surviving. Our future outlook used to be so bleak that career orientation was not even a fleeting thought in my mind. As time passed by and I was faced with the prospect of monetary meltdown at the domestic front, I used to wonder why no one ever extended a helping hand to me and to numerous others who stood at the brink of an abyss that had already consumed hundreds, if not thousands, from our generation due to ...
Read Full Post
While Muslims around the world are furious and taking to the streets in protest of Charlie Hebdo, there is another Islam-related story which has caught the attention of many in North America. On Thursday, January 15, 2015, Duke University reversed one of its policies and cancelled the weekly Muslim call to prayer from the campus chapel. Franklin Graham, president of Samaritan's Purse and the Billy Graham Evangelistic Association called on donors and the alumni to support this policy by stating, "As Christianity is being excluded from the public square and followers of Islam are raping, butchering, and beheading Christians, Jews, and anyone who doesn't ...
Read Full Post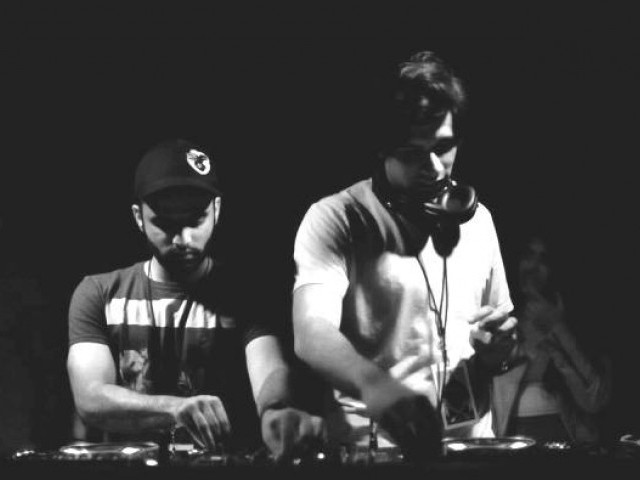 Drones, poverty and fundamentalism – these are often the things we hear on the news about Pakistan. But over the last two years, Pakistanis have brought home an Oscar, an Emmy, the Nobel Peace Prize, won second place in the Laugh Factory Funniest Person in the World competition and secured four places in the BBC 100 Women 2014 list. On a smaller scale, Pakistani contribution to local art, literature, fashion and music is everywhere. You just have to look. In Canada, Talal Chaudhry and Zohaib Bakhtyar are one of Toronto's most talented duos on the electronic music scene. They are gaining international attention with their deep, melodic and ...
Read Full Post
The search for James Foley, by his family members, began when he was kidnapped in Syria on November 22nd, 2012. After a long wait and dispersion, the quest has come to a devastating end. This was the second time Foley had been kidnapped by a group of militants. In 2011, he and fellow journalists were abducted while in Libya but were later released. Then, while working in Syria, he was captured again, only this time he was not as lucky. Foley was reporting on the suffering of the people of Syria. On Monday, a video called 'A Message to America' ...
Read Full Post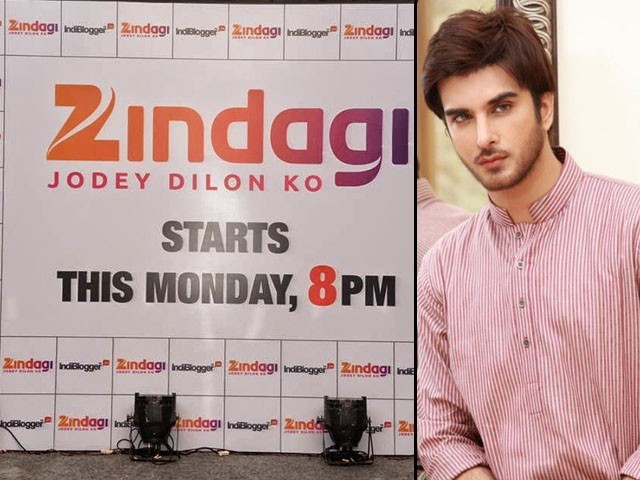 The screen came to light and the hall in Taj Hotel, New Delhi, was suddenly filled with loud echoes of applause. Sitting in a corner, I also participated in the emotional event, clapped with all my heart and tried to gather all the thoughts going through my head. I couldn't believe that such a great step was being taken during my lifetime. Team members of the Zee Zindagi channel and Imran Abbas, a Pakistani actor, accompanied by Sultana Siddiqui, a Pakistani director, were attending a video conference with a gathering of bloggers from Delhi. Imran was in Mumbai and he spoke to ...
Read Full Post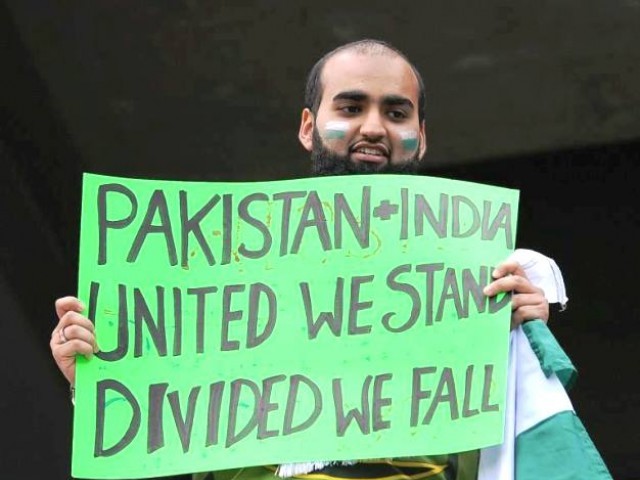 Like most Pakistani's, I too experienced an overload of nationalistic fervour when I left Pakistan and that too for India. India evoked a psychological barrier and conjured the dreaded feeling of being 'the other' even though I had spent my formative years away from the jingoistic identity formation of the Zia years and had been brought up with the tolerant outlook of my parents (although my Kashmiri father did have staunch nationalist ideals). In hindsight, it was a sad, instinctive conditioning. I remember our Indian neighbours in the UK, where I spent most of my childhood, and despite the exchange of formal pleasantries ...
Read Full Post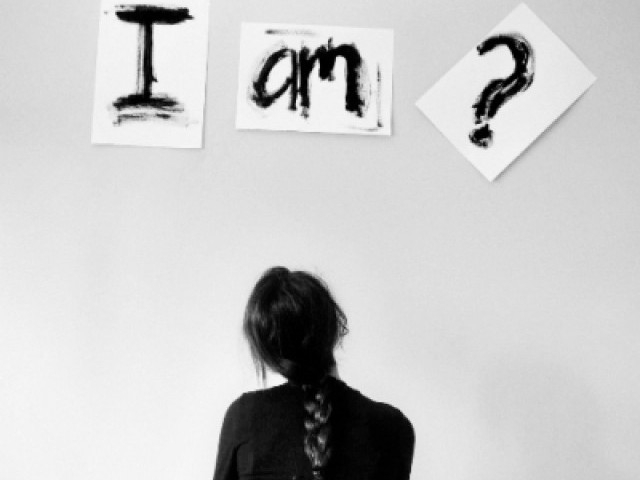 I am baffled, oh people! I am perplexed, I am strong one minute and weak the next, I adore my milieu; furtively my hinterland do I detest, I am at peace with myself, only to be hit by unrest, Perseverance drives me; fatigue compels me to withdraw, I seek perfection, though my eyes only see flaw, I long for affection; I have just hate to offer, I desire harmony; except with no one can I concur, I yearn for the joy of life; but I want death to set me free, I wish to face all odds; yet there is a strong urge to flee, I thirst for my jovial side; ...
Read Full Post
Gone are the days when Muharram was observed by nearly all Muslims belonging to different sects of Islam. Now it is observed strictly under security from law enforcement agencies. In Quetta, my neighbourhood used to be an example of religious harmony; non-Shiite Baloch, Brahvi and Pashtoon, all honoured the religious sentiments attached to the month of Muharram. Playing football, flying kites and sharing our lunches with our friends, regardless of what sect they came from, was a part of my everyday life as a child. There was no objection from my elders regarding my routine as they used to socialise with our ...
Read Full Post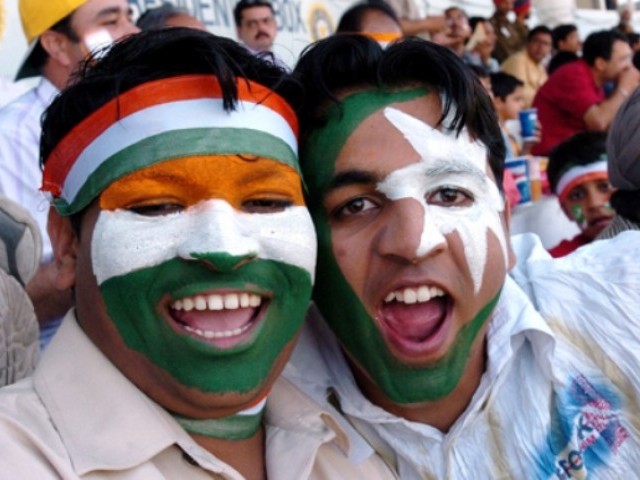 I recently wrote a blog post titled 'An Indian who moved to Pakistan'. The response I got – positive and negative – is much appreciated. It inspired me to write this piece about my dream of a world without borders and wars. Before I begin, however, I want to make clear that I do not have any desire to undermine the sovereign and political borders between India and Pakistan or between any other countries. My dream is to erase the psychological borders that are etched in our minds in the shape of prejudices and hatred towards the other. So I'll get to ...
Read Full Post